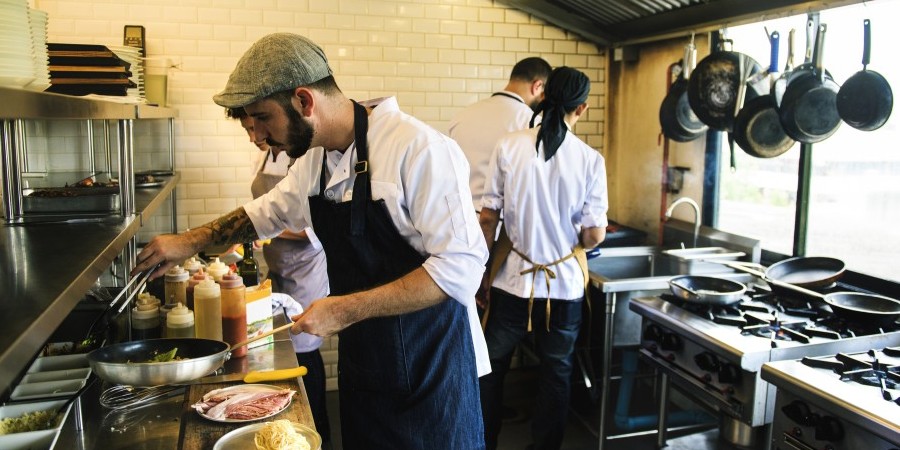 08/19/2023
Read 97 times
-
5.00
/ 5 Based on

1

Votes
-
3 min
Improving Kitchen Comfort and Safety
Kitchen safety is a foundational element of foodservice. It sounds like a simple idea to grasp, but the reality is that there are many considerations that need to be addressed in order to have a truly safe kitchen. Every choice from design to workplace accommodations and workflow can impact the health and safety of your employees.

Ovens, ranges, and other equipment are known to contribute to the production of harmful gases and substances like smoke and grease. For this reason, most restaurant owners invest in reliable hoods, vents, and other attachments to keep the circulation of clean air going and to contain most if not all the bad byproducts that come out of kitchen operations. From a design perspective, properly spacing appliances and equipment and ensuring proper ventilation is a great way to prevent your employees from being exposed to unhealthy emissions.

Temperature control is especially important in the kitchen. The American Society of Heating, Refrigerating, and Air-Conditioning Engineers recommends that a restaurant kitchen stay between 70 and 75 degrees Fahrenheit. Sticking to this range is a great way to protect your kitchen staff from heat stroke, heat exhaustion, and other debilitating conditions. It is also a must if you want to protect your food inventory from harsh temperatures that could cause food to spoil or lose freshness.

Proper spacing is also of utmost importance not only because of the health reasons listed above, but to facilitate the operations in your kitchen. It simply won't do to have cumbersome, crowded work conditions for your employees. There must be clear pathways, adequate room for multiple employees to move around in, and a sense of organization to ensure that no one can get hurt or be slowed in their daily work.

There are many ways to make your kitchen a safer and more comfortable place to work in. Experimentation, research, and care are necessary to keep kitchen operations running smoothly and to show your employees that they are as important as the food they serve.

Categories:
Kitchen
Restaurants
Tutorials
Source:
https://www.sefa.com/kitchenbiz/post/overcoming-uncomfortable-kitchen-environments

Published by:
Christian Dantes
christian.dantes@rewonline.com
REWrite Blog