.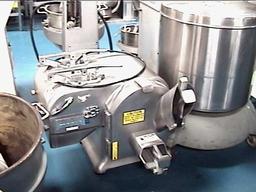 .
Qualheim 101 Electric Cutter and Slicer
Item #U-50809-821 (Ask a Question)
Your Price: Only

$2520 ea
Qualheim electric cutter and slicer, heavy-duty, handles all types of vegetables, 110V/60Hz/1-ph - Electric
Related Videos:



Product Details:
Brand: Qualheim
REW Item #: U-50809-821
Mfg Item #: 101
Min Order Qty: ea
Weight:
Status: Standard REW In-stock Item - Typically ships within 24 hours

.


---
This Item
Backed by Our