04/11/2012
Read 930 times
-
2.85
/ 5 Based on

68

Votes
-
6 min
Hot Olives, Winter Park FL- An Exclusive Interview With Richard Rogers

Running a successful restaurant in this economy is not an easy task, but for Richard Rogers, a part owner for Hot Olives in Winter Park, this success has been going 12 years strong. Originally located in Hannibal square , this "simple gourmet" restaurant has been flourishing in its new location on the corner of New York and Fairbanks Avenues. Richard and his business partner, Glenn Partin, made their beginnings far from the restaurant industry, but soon found themselves as owners of a restaurant following the wild success of their former catering business aptly named "The Striped Apron". Borrowing from the restaurants signature garnish- a hot green Queen olive adorning each sandwich, Richard and Glenn's new venture took on the name "Hot Olives". And the rest has been history.


Hot Olives' motto is "simple gourmet," a notion that is followed and brought to fruition with each dish offered. When asked the meaning of the motto and its origin, Richard responded, "The best ingredients; the simplest ingredients is all you need to make a great dish. Quality is our main goal." Based on our experience in sampling some of the restaurant's fare, Richard is absolutely right.

Hot Olive's crab cake sandwich featured plump crab cake placed between a lightly toasted Kaiser roll with key-lime remoulade, lettuce, onion, and tomato. While the ingredients seemed to adhere to the restaurant's motto of "simple", their presentation and taste were anything but. We found ourselves wanting more but a bit too embarrassed to ask for a second helping. We recommend leaning from our mistake and ordering two during your next visit.


One thing that makes this simple gourmet establishment unique is the undeniable feeling of a neighborhood restaurant. Richard claims, "We're like a country club. We have the best of the best clientele." Locals, including many Rollins College students and faculty, have become regulars of Hot Olives, especially since it is within walking distance of the campus. Some patrons even have house accounts based on their loyalty to the restaurant. To recognize some of these loyalties, you can see various menu items with names of a few of their customers in order to personalize the experience and the dishes such as Hadley's Cream of Mushroom soup.

If you have never been to this time-honored eatery, Richard can best describe it as, "Clean, friendly, the best food in town." It's hard to dispute Richard's opinion of the place since the food was delectable, the dcor was charismatic, and the staff was unbelievably welcoming. You can find this Winter Park charm at 601 South NewYork Avenue Winter Park, fl 32789.
Categories:
Interviews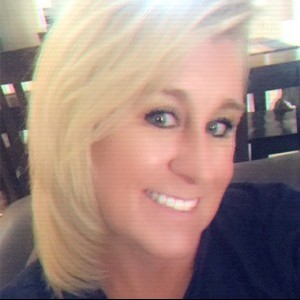 Published by:
Ramona Weisent
ramona.weisent@rewonline.com
REWrite Blog