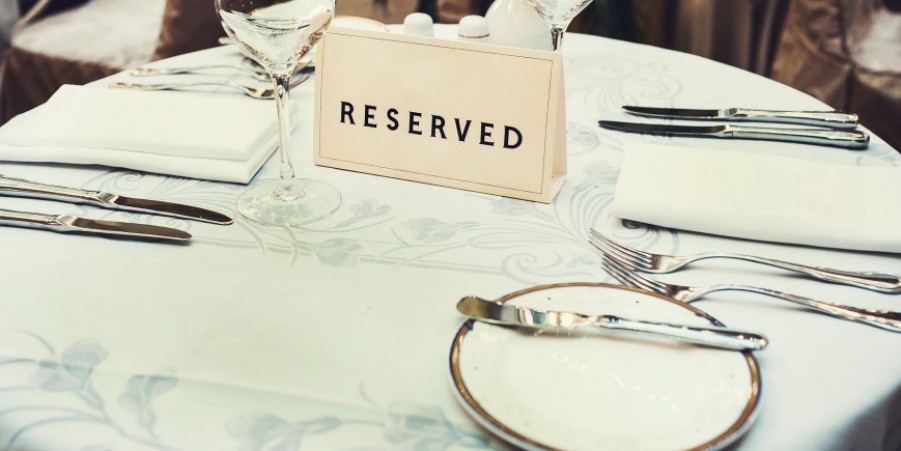 04/27/2021
Read 810 times
-
2.91
/ 5 Based on

66

Votes
-
8 min
Countertop Signage
In the restaurant business and beyond, signage is one of the most important elements of service. Signage reinforces organization, facilitates operations, and communicates to customers that the business is competent and is always on top of things. Stay on top of things your way with one of our various countertop signage products:


Beverage and Food Signs:
For hotels, cafes, and other similar businesses, helping the guest navigate the food service area is critical. These useful signs let guests know where they can find the cream for coffee, which milk is skim or 2%, and so on. Guests are sure to feel more at home knowing exactly where they can find what they need to enjoy themselves.

The signs come in many different styles. For those who stick to tried-and-true, we have the classic tent card sign in plastic or stainless steel. You can also physically label dispensers and other equipment with adhesive or rubber signage for guest convenience. 

No matter which option you choose, our signs will help organize your food service space and make it more accessible for guests.

Menu Table Tents:
The menu and the items on it are part of the foundation of any good restaurant. But what about items that aren't on the menu, like specials, seasonal items, deals, and drinks? Make those unique items known with one of our menu table tents.

Our menu table tents come in clear plastic, aluminum, bistro style, and wood—an incredibly varied selection for your discerning tastes. You can choose a style that best complements your business' vision.

These table tents not only hold special menus for showcasing the above selections, but they are also eye-catching. Instead of having your staff verbally share the specials, put up one of these signs and let the guests discover for themselves your restaurant's unique items and offers.

Table Card Holders and Number Stands:
For catering, events, cafeteria settings, and other operations, REW has supplies to keep things organized and easy to find. Our card holders and number stands are perfect for identifying parties and their tables. Waitstaff will have an easier time finding which party to serve, and guests will know exactly when to expect their orders to arrive.

These stands can also serve as effective signage for identifying items being served to guests. Whether of the tall or short variety, the stands are easy to spot with their distinctive designs. They can be used to facilitate food service and make it much simpler for staff and guest alike to figure out where every item is located.

Our stands are available in a number of styles, finishes, constructions, and dimensions. Easel, insert, chrome, plastic, small, or large—there's a stand type to fit any occasion or aesthetic.

Table Numbers:
We sell tabletop tents, injection-molded letters and numbers, and insert cards for easier table organization. The cards and tents can be found in either plastic or stainless steel.

Like our other signage options, these numbered items are portable, simple tools that can help guests keep track of their table. They are also helpful for servers and management staff, who can use the numbering system to figure out where food is going, where a particular party is seated, and where incoming parties can be seated.

Reserved Signs:
These cards and tents are useful for designating tables and other guest areas reserved in advance. The signs come in acrylic, paper, plastic, stainless steel, and wood, giving you multiple options to fit your restaurant. There are even different font styles to choose from, such as cursive and italics, further adding to the customizability of your signage.

No matter which style you choose, each of these signs is essential to properly controlling your dining room and the reservations made. Make your paying customers' experiences worthwhile and your service more organized by investing in our reservation signage.

Write On Tabletop Signs:
For the absolute best in customizability, consider buying one of our blank tabletop signs. Your staff can write special messages, create their own graphics and designs, uniquely display menu options or specials, and express the establishment's culture in a dynamic way.

The signs can be found in black or white and can be mounted on stands. Cards and small tents are available styles as well. Each sign is made with durable materials that can be written on using chalk or marker.

Purchase one of our write-on signs and find your own creative ways to showcase your restaurant!


Restaurant Equipment World can fulfill all of your signage needs, no matter the size or style. Call today and get consultation from one of our knowledgeable professionals. We can help you find what you need based on your budget and needs.





See this Category in our Website
Categories:
REW
REW Academy
Website Categories

Published by:
Christian Dantes
christian.dantes@rewonline.com
REWrite Blog