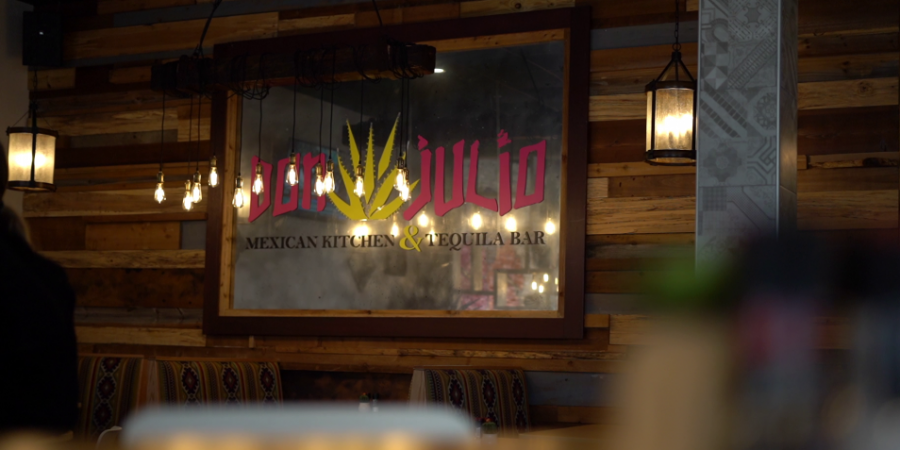 02/07/2020
Read 1439 times
-
2.91
/ 5 Based on

66

Votes
-
6 min
Restaurant Equipment World (REW) Visits Don Julio's
Welcome to Restaurant Equipment World's restaurant review. Today we are visiting Don Julio Mexican Restaurant and Tequila Bar. This is a bright, stylish choice with a delightful atmosphere, featuring traditional Mexican food and cocktails. This restaurant offers high-end quality meals and impeccable service.


Start your lunch or dinner journey right. Don Julio's owner has spent years perfecting these unique, amazing recipes. That have been passed down through family for generations. Recipes used at Don Julio's have been skillfully prepared with only the freshest ingredients to meet their high expectations of quality.
They pride themselves on maintaining high-quality meals, keeping a very clean restaurant, treating their employees as family and having outstanding ratings on Yelp and Trip Advisor.

Start your meal with one of their many appetizers. Choose from such as the ceviche tropical this is tilapia fillets marinated and cooked in lime juice with red onions, tomatoes, and corn. On the other hand, try one of my favorites that is the queso fundido this is a mix of chorizo sausage and melted Mexican cheese served with guacamole, sour cream, pico de gallo and four tortillas. They will tempt you with their flavors to want more and crave the main dish.

For the main course, why not try their fajitas. They come out sizzling hot from the kitchen, on a plate filled with onions, tomatoes, bell peppers and served with rice, beans, lettuce, sour cream, pico de gallo, and three flour tortillas. The best part of the fajitas is the selection of meats to choose from steak, chicken, shrimp, roasted pork carnitas, scallops, tilapia, and jumbo crab meat. There is no shortage of options here and you can choose what combination will satisfy you.

If you want a creative concept that is a different style of Mexican cuisine, then you need to try Don Julio Ceviche Bar. This is Orlando's first and only Ceviche Bar. The owner of Don Julio's teamed up with Chef Roberto Trevino from the Iron Chef to help create the concept.

The Ceviche Bar is a recent addition to the Chickasaw location. It offers a trendy vibe and features a cocktail bar right next to it. It is the perfect stop for ceviche and drink pairing for an enjoyable experience.

Not only is the food exceptional at Don Julio's but you will be amazed by the drinks too. They offer a wide selection of tequila and cocktail choices, the large cocktail being big enough for two people to share, you will not be disappointed. The drinks are colorful and decorative in design with strong flavors.

Don Julio Mexican Restaurant and Tequila Bar is open from 11:00 am to 10:00 pm, Sunday and Thursday and from 11:00 am to 11:00 pm, Friday through Saturday. They have 4 locations in Orlando including Lake Mary, Chickasaw Trail, Waterford Lakes and it's newest location in Lake Nona. Check out their full menu at www.donjuliomexicankitchen.com or give them a call at (407) 930-3735 to get specials. Follow Don Julio on Instagram, Facebook, Trip Advisor and Yelp to keep up to date with the latest information.

Don Julio's has been growing rapidly in popularity and is a top choice for those wanting to have an incredible dining experience.

Don's Julio's also offers outdoor seating, and catering so make sure to stop by, you'll be glad you did.

Categories:
Restaurants
Food
Interviews

Published by:
Sean Karpowicz
sean.karpowicz@rewonline.com
REWrite Blog