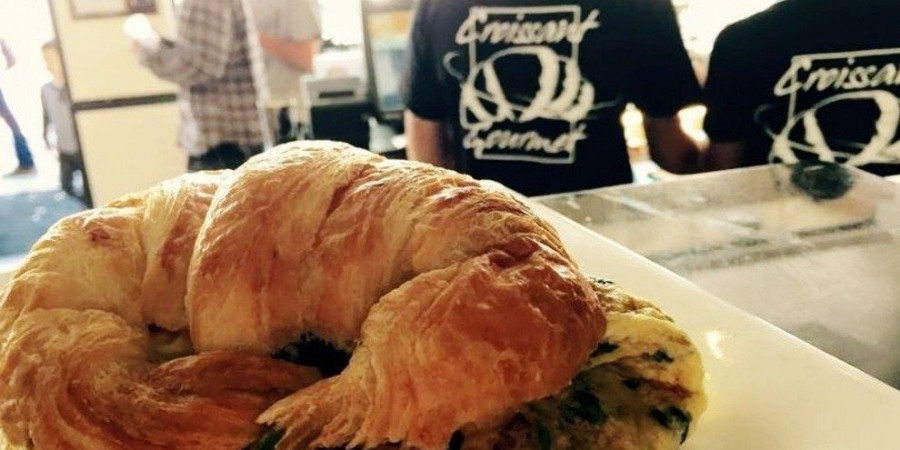 10/17/2016
Read 1806 times
-
2.91
/ 5 Based on

66

Votes
-
4 min
Restaurant Equipment World (REW) Visits Croissant Gourmet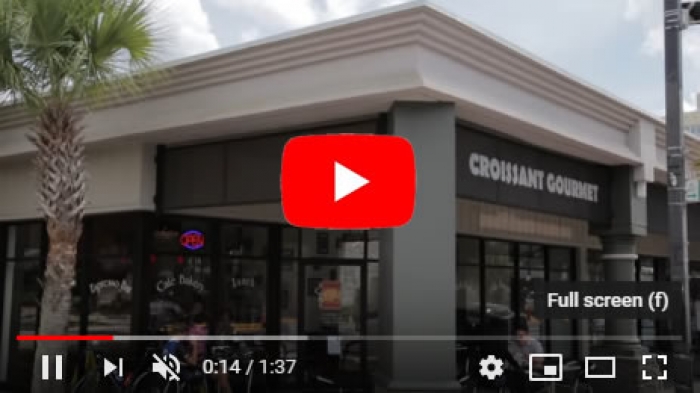 Welcome to Restaurant Equipment World's Restaurant Review. On today's menu is Croissant Gourmet. A taste of France right here in central Florida, with the wildly popular eatery and French cafe - Croissant Gourmet.

Opened in 2008 by Francois Cahagne, Croissant Gourmet has three locations which have quickly become local favorites. Trendy, modern settings with bright, inviting dcor prompts you to step inside and order from their tasty menu or gander through the generously filled display cases of decadent pastries and baked goods.

Baked goods are made fresh daily by French bakery artisans - tarts, Napoleons, chocolate mousse royale, cinnamon raisin rolls, assorted miniature pastries, turnovers and sugar twists to name a few. There is also an exquisite list of breakfast and lunch specialty croissants and sandwiches served hot and fresh for dine-in or on-the-go.

Breakfast delights include Le Petit Dejuener - a flaky breakfast croissant filled with a two egg omelette and your choice of swiss or cheddar cheese, ham, bacon, mushrooms, peppers, onions and tomato. Of course, what French caf would complete without crepes? Croissant Gourmet offers an array of savory and sweet crepes like the Tour Eiffel with spinach, tomato, mushroom, onion, garlic and swiss cheese, or the one of the strawberry, chocolate or banana crepes is bound to satisfy any sweet tooth.

Stop by for lunch and try Le Poulet Fermier, a chicken salad sandwich with spring mix, celery, onions, grapes, walnuts and fresh mayo- a light, refreshing lunch choice. If you prefer a hot sandwich Le Gartine is a chicken and mushroom sandwich made with grilled chicken, sauted mushrooms, swiss cheese with a light, cream sauce. Try a house favorite - the Croque Monsieur, a warm croissant filled with ham and swiss cheese and covered with a delightful creamy bchamel sauce. Tres Bien!

Of course you must save room for dessert - tarts filled with cream and fruit are a delightful ending to any French meal. There is also the traditional French and American style clairs, apple Normandy, apricot squares and a number of other must haves for dining in or taking home to friends and family.

Croissant Gourmet has three locations - College Park is located at 2425 Edgewater Drive, Lake Mary on North 4th Street and their premier location on 120 East Morse Blvd just off Park Avenue in Winter Park. Each location is open daily from 6:30am to 6:00pm for dining in and take-out orders. Check them out on Facebook for mouth watering pictures of available goodies. Stop by and give them a try - you'll be glad you did!


Categories:
Restaurants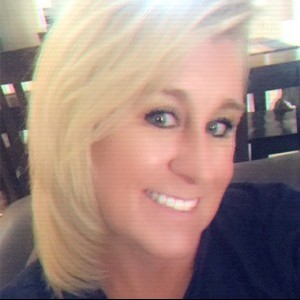 Published by:
Ramona Weisent
ramona.weisent@rewonline.com
REWrite Blog