05/05/2017
Read 1768 times
-
2.91
/ 5 Based on

66

Votes
-
5 min
Restaurant Equipment World (REW) Visits Kyoto Sushi & Grill
Welcome to Restaurant Equipment World's restaurant review. On today's menu is Kyoto Sushi & Grill with four locations in the Central Florida area to serve you.

Kyoto is a one-of-a-kind, casual Japanese restaurant serving traditional Japanese cuisine with a modern approach to dining. This family owned and operated business was first established right on the University of Central Florida's campus just across from their arena. Kyoto's contemporary style restaurant, combined with fast service and exceptional pricing soon afforded the expansion into three more locations.

The menu at Kyoto's is extensive - appetizers, hibachi grill, bento boxes, eggs rolls and specialty rolls make the list of hundreds of items for your dining pleasure. Start from the sushi bar and enjoy an appetizer and or a specialty roll with fresh seafood, expertly prepared and presented with a bowl of delicious miso soup - a great tasty start to any meal. Don't forget the wasabi and ginger! Prefer a tempura appetizer - try chicken, shrimp, crab, dumplings or vegetables fried to perfection and served with a house specialty sauce made for dipping and crafted exclusively for diners at Kyoto.

The hibachi grill can be created with your choice of steak, seafood or vegetables and is served up hot off the grill and served with soup or salad, vegetables and steamed or fried rice. Seasoned to perfection and enough to satisfy any appetite. Can't make up your mind? Try a grill combo with any of the above choices, times two! Hibachi grills are available with tofu and vegetarian options as well.

Kyoto's Bento Boxes offer a great mix of food for your sampling pleasure. They come with many choices and are plenty enough to share. All boxes have steamed rice, cali roll, gyoza dumpling and an egg roll with your choice of beef, chicken or seafood - all served with a choice of soup or salad and at a price that won't break your bank.

Well then there's the Kyoto sushi bar . . . Tasty sushi and sashimi featuring delights like baby octopus, conch, eel, salmon, scallop, tuna, shrimp and escolar - just to name a few. Try one of their specialty rolls like the Beauty & the Beast Roll with asparagus, avocado, cream cheese, topped with steamed shrimp, avocado and eel sauce. The UCF Roll is made with imitation crab meat mixed with masago, spicy mayo with avocado and cucumber inside.

End your meal (if you have any room left), with the Cheesecake Tempura - cheesecake deep fried in a sweet tempura shell and served with vanilla ice cream. Or another sweet option is the Moci Ice Cream - sweet sticky rice on the outside, ice cream filling on the inside, topped with syrup.

Kyoto Sushi & Grill has 4 locations to serve you: on campus at UCF, just off campus on Collegiate Way, Lee Vista near the Orlando International Airport and in Avalon Commons on East Colonial Drive. Check out their website at www.kyotosushiandgrill for directions and location hours.

So . . . whether you are a student on the go, or a family of five - fast service and high quality fare is what you will find at Kyoto Sushi & Grill. Stop by one of their central Florida locations . . . you'll be glad you did!


Categories:
Restaurants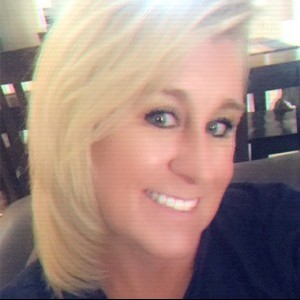 Published by:
Ramona Weisent
ramona.weisent@rewonline.com
REWrite Blog