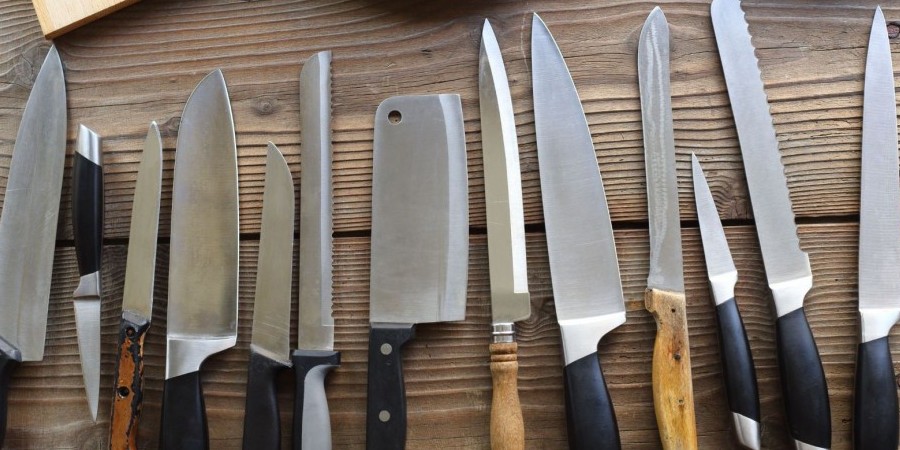 01/08/2021
Read 3549 times
-
2.91
/ 5 Based on

66

Votes
-
41 min
Complete Guide to Cooking Knives
One of the most important tools that can be found in the kitchen is the knife. A good majority of recipes will require you to chop, cut, or dice some element of it. This being said, it's crucial to stock your kitchen with a variety of professional quality knives. There are hundreds of different cooking knives, each designed to be used in different aspects of the cooking process. Read the following blog post to learn the different benefits each knife can bring to your kitchen!

Chef/Cook Knife - The most basic and versatile knife is a chef's knife, sometimes referred to as a cook's knife. If you are going to have any singular knife in your collection, this should be the one. A typical chef's knife has a broad blade that tapers into a point at the end, which allows it to be used for tasks that range from mincing spices to cutting tough raw meat. The size of a chef's knife can be anywhere between 6 to 12 inches long. The versatility of this tool allows it to be used in many different formats around your kitchen. 
Butcher Knife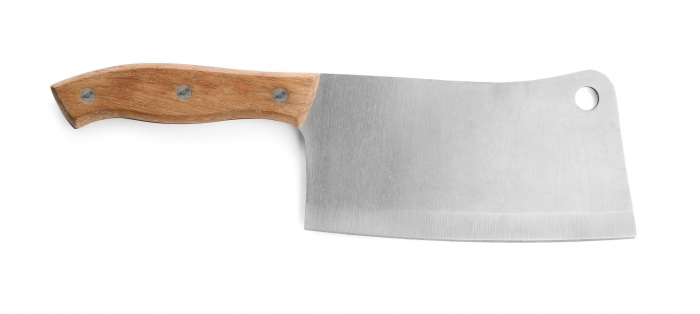 - If your establishment handles a lot of raw meat that comes with the bone still intact, a butcher knife will be a great asset to your kitchen. Butcher knives are designed for butchering and breaking down large pieces of meat with their curved long blade. The blade allows for smooth long slices while the curvature of the tool is perfect for getting under the skin and close to the bone. 

Knife Set - The knife sets available on the REW website come in a variety of sizes and numbers of knives per set. This is a great option to accumulate a diversification of knives within your collection, perfect for at-home chefs or smaller establishments that don't require as many tools.   

Santoku Knife - A santoku knife is a general-purpose kitchen knife that originates from Japanese culinary traditions, that is to be used for cutting, chopping, slicing, and dicing. They are similar in style to a chef knife but are essentially a thinner sheet of metal that allows chefs to perform more precise tasks. They are typically 5 to 8 inches of stainless steel in a wide sheepsfoot blade with no tip. 

Boning Knife - A boning knife is most commonly used to remove bones from meat, game, and poultry. A lot of the flavor of meat comes from the fat, blood, and bone that contracts the muscle and if you're just cutting away the meat with a bulky chef's knife, you will probably be leaving a lot of flavor on the bone. A proper boning knife is built with a flexible and rigid blade that easily allows the knife to follow the contours of the bone or the fillet of a fish. 

- Carving knives are generally used to carve thin uniform slices from cooked poultry such as chicken or turkey, and slice large pieces of meat from roasts and ribs. A carving knife is what you would use at Thanksgiving dinner to cut the turkey after it has finished cooking. A nice carving knife has thin narrow blades with a pointed tip at the end. The narrow blade is designed to reduce the amount of resistance the product pushes back against it. The length of a carving knife is traditionally between 8 and 14 inches. 

Cimeter Knife - The best choice of cutlery when slicing large pieces of raw meat in a butcher shop or steakhouse is a cimeter knife. A cimeter knife is an extremely sharp and long blade knife that helps individuals trim meat closer to the bone and still end up with a clean product. The blade is slightly curved with the tip rising above the height of the handle, which allows for a better range of motion when slicing. This is the best way to easily and safely divide the meat into retail-sized portions. 

Cleaver or Chinese Chef Knife - Although the word cleaver is in its name, a Chinese cleaver knife is not necessarily designed to cut through bone. This knife is a large rectangular blade with sturdy, compact handles that is more suited to chop produce. There is versatility in the types of Chinese cleavers that differentiate between blade thickness and length of the knife. The tall blade of the knife allows for it to be safely guarded against your hands when tap-chopping materials. 

Fillet Knife - A fillet knife is the best tool to have ultimate control when filleting and preparing raw fish. The blade is thinner and more flexible than most knives, with a blade length between 5 and 9 inches. It is designed with a prominent upward curve along the blade and a sharply curved tip. They don't have the durability to cut through bones in the way a boning knife can, but they are perfect for removing scales from a fish without damaging the delicate meat. 

Japanese Knife - A Japanese knife is generally lighter and has a thin blade, so it should not be used for heavy cutting tasks because it risks chipping the blade. They are perfect for dicing and slicing. They are made from either stainless steel or hagane, a material traditionally used in Japanese swords. 
Paring Knife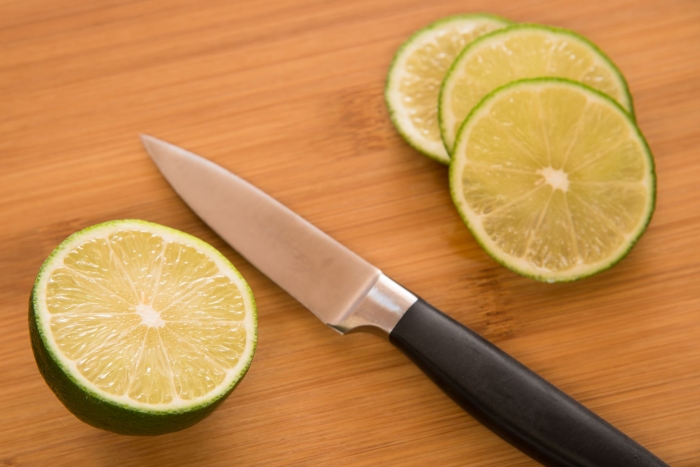 - A paring knife is a small short-bladed knife that is easy to maneuver and is perfect for making precision tasks faster and easier. Blades range from 3 to 4 inches and are designed from stainless steel. You will want a paring knife with a comfortable grip on the handle since you will need complete control of this small knife when performing nimble tasks. Paring knives are the best device for coring tomatoes, deveining shrimp, and segmenting citrus. 
Utility Knife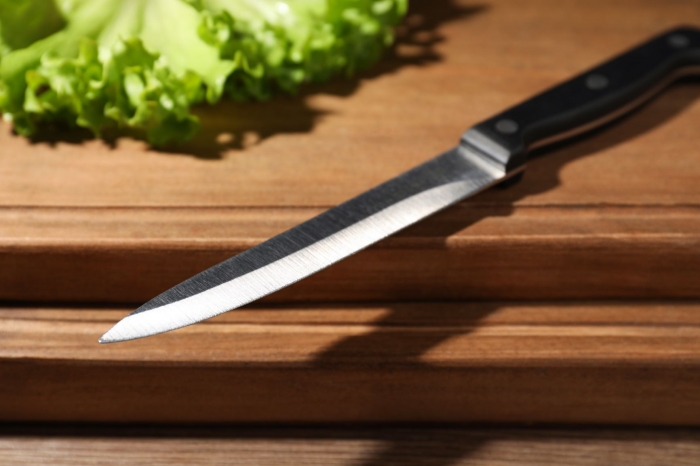 - A utility knife is a mix between a slicing and a paring knife. The blade has a scalloped edge and the length is greater than that of a standard paring knife. A sharp utility knife is one of the best choices for efficiently cutting produce, slicing bagels and bread, or cutting sandwiches. 
Clam and Oyster Knives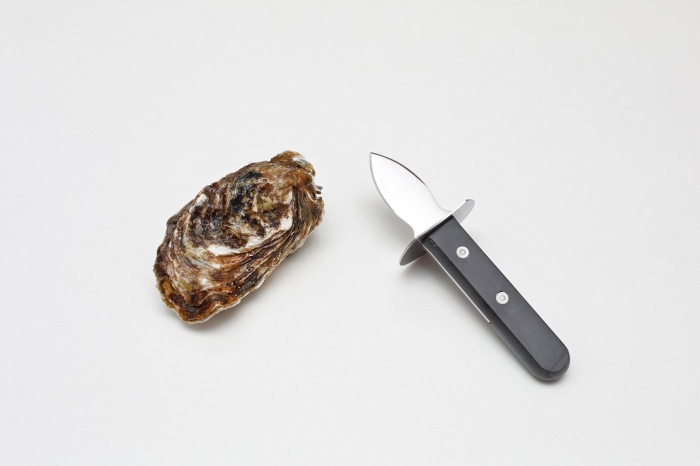 - To pry open hard-shelled shellfish, you will require the use of a clam/oyster knife. This is a utensil that is designed to be able to easily pry open the hard shell of an oyster or a clam to remove the meat that is found inside. This is a short knife with a beveled blade that can be inserted between the tightly closed shell to pop it apart. The tip of the knife is pointed to be used to cut the meat from the attachment inside. Most oyster knives also have a round shield at the end of the handle to prevent the hand from smacking the edge of the hard-edged shell. 

Skinning Knife - To cleanly and efficiently remove the hide of a big-game animal, you will need a professional skinning knife. A skinning knife has a relatively short, thin, and curved blade with a secure grip that is perfect to cut through tough hide and separate the flesh underneath. A comfortable grip is key to a good skinning knife. 

- A cake knife is a lightweight knife with a long serrated blade that is perfect for cutting slices of cake without crushing or tearing the delicate baked good. Some cake knives come with a server setting that allows you to easily pick up slices and place them on plates. Cake knives can also be used on quiches, tarts, and loaves of bread. 

Breaking Knife - Another type of butcher knife to handle large sections of meat is called a breaking knife. This tool features a curved blade to give the user more leverage with cutting through cartilage, small bones, and tough skin. A breaking knife is best for cutting big sections of raw meat into smaller more usable cuts. 

Trimming Knife - A trimming knife is very similar to a boning knife, but is much smaller at around 3 inches long. It is the best tool for tasks such as removing meat from bones in delicate areas, creating small garnishes like radish roses, and more precise dicing. Its curved edge on the blade allows for it to reach nooks and crannies of certain materials. 

Sticking Knife - A sticking knife gets its name from its agricultural roots where it was meant to be used to "stick" an animal to get them to bleed out before being butchered. They have a thick sharp blade that is perfect for piercing the meat. You can normally find sticking knives alongside butcher knives and boning knives in a meat market. 

- Poultry knives are another form of butcher knives that are meant to be used on raw poultry meat because they are designed for cutting fat from the meat with precision, and remove the substance from the bone without wasting meat. Its high carbon stainless blade is designed to cut through a variety of products, and its durable material will not rust or corrode over time. 

Fish Knife - Raw fish is an extremely delicate meat, so it must be prepared and handled with care. Fish knives are carefully crafted to cut fish fillets with precision and smooth cuts. Fish knives are typically 6 to 7 inches and have a decent amount of flexibility to ensure chefs can easily cut away bones and skin from the fish. Smaller fish knives featured a sharp pointed tip to cut off tough scales and skin. 
Mincing Rocker Knife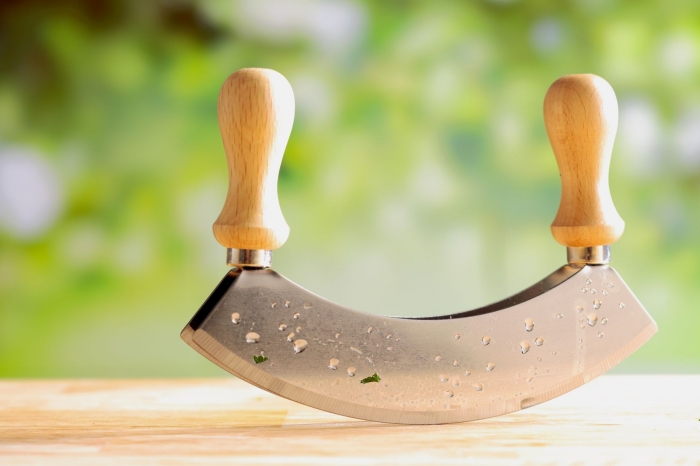 - Mincing is a food preparation technique where food ingredients are finely divided into smaller more uniform pieces than you would get from dicing or chopping foods. The most efficient way to mince your products is to use a mincing rocker knife. This is a large curved C-shape knife with an open handle that moves in gentle rocking motions across nuts, vegetables, and herbs. It can even be used in a bowl to finely cut salsas and dips that may have smaller particles in them. 

Roe Knife -  A roe knife is a unique double-ended tool that is perfect for cutting fish from its skin and removing the fish eggs found inside the ovaries of female fish or shellfish. One side of the knife has a basic 4-inch stainless steel blade with a sharp-pointed tip, and the other end has a roe spoon that will easily scoop out the eggs from their hidden location. 

Net Knife - Fishermen and other members of the seafood industry should certainly have a net knife in their possession when they are out at sea catching fish and bringing in traps. A net knife is a small scalloped edged knife that can easily cut twine, nets, and fishing line. Oftentimes, these kinds of ropes can get tangled up in other gear or wrap around the fish awkwardly, and a net knife allows them to quickly cut the line away and get to the fish faster. 

Decorating Knife - When spreading icing or creams over baked goods, a decorating knife is the easiest way to do it. Decorating knives have patterns in the blade that allow it to show up in the food, such as zig-zag or striped lines. The 90-degree angle of the handle allows the user to spread the product with control. 

Asian Knife - Within the Asian knife category, you can find a variety of knives that originated from Asia. Here you can find Santoku knives, Japanese fruit knives, and nakiri knives. They all follow a rectangular design and have thin but sturdy sharp blades.

Pocket Knife - Pocket knives are unique because they can be folded up and placed in their protective covering and clipped in the waistband or pocket of a user. They are smaller and compact but are perfect to keep on yourself in case you find an instance where you need to cut something. They can be used to forage for mushrooms in the woods, open oysters on beaches, or simply cut an apple you picked fresh from a tree. 

Bar Knife - Bar knives are stainless steel bladed knives with a pronged tip that is to be utilized behind the bar for a variety of tasks. They can be used to cut citrus, pull out clumps of herbs from the bottom of cocktails, or to pick out olives from jars.

Make sure your establishment is properly prepared with appropriate knives that will make their food preparation and cooking the best it can be! Restaurant Equipment World has been family owned and operated for over 40 years. Our experienced representatives are excited to work with you and help find the best knives for your kitchen. Contact us today!

See this Category in our Website
Categories:
Articles
REW Academy
Website Categories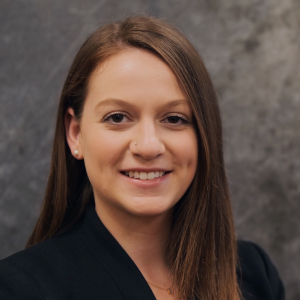 Published by:
Mia Kurecki
mia.kurecki@rewonline.com
REWrite Blog