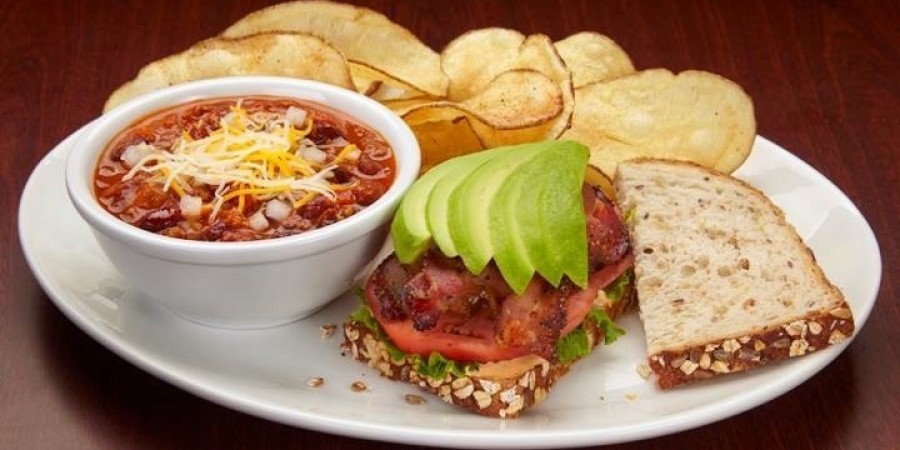 07/06/2015
Read 2042 times
-
2.85
/ 5 Based on

68

Votes
-
5 min
Restaurant Equipment World (REW) Visits Duffy's Sports Grill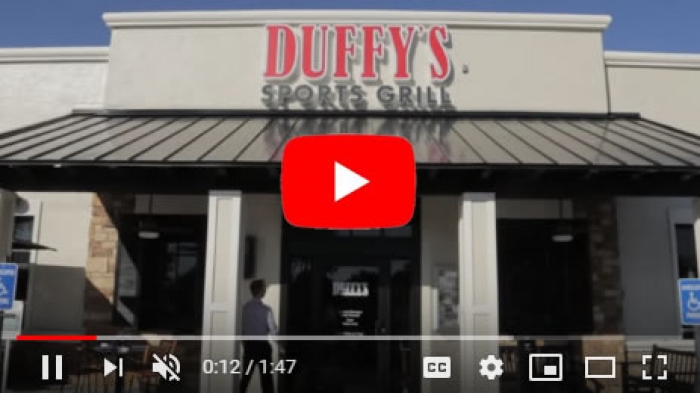 Welcome to Restaurant Equipment World's restaurant review. On today's menu is Duffy's Sports Grill. The Duffy's franchise was founded by two childhood friends turned business partners in Lake Park, Florida. Originally dubbed "Duffy's Drafthouse", the wildly popular restaurant was known for "the coldest beer" and "best burger". After expanding to three more locations, Duffy's procured a business associate and began it's re-branding into Duffy's Sports Grill. Duffy's Sports Grill combines quality dining, memorable hospitality and sports to win with this successful sports themed restaurant concept. So, come on in and see what everyone is cheering about.

Walking into Duffy's you are immediately inundated with sports. Each location boasts a large collection of local memorabilia along with never ending televisions (it seems), so you are sure to catch whatever event you want to see. If you are up for visual overload, you can watch several different events at one time. Duffy's also offers 2-4-1 drinks all day, every day - grab a cocktail, order some food and enjoy the atmosphere.

Duffy's plenty of starters for your munching pleasure. Duffy's serves up freshly prepared ingredients and a menu to suit everyone's palette. Dolphin fingers, calamari, ahi tuna, fried mushrooms - just to name a few. We tried the Firecracker Shrimp - tender, crispy shrimp tossed in a creamy yet spicy sauce and served with a delightful cucumber slaw. You may want to give Duffy's award winning wings a go - served in an array of sauce flavors boneless, traditional, hand-breaded or naked. Toss in celery and blue cheese dressing and game on!

Are you ready for the main event? Get yourself one of Duffy's 100% certified Angus beef burgers. The Hangover Burgers features a farm fresh, sunny side egg, pepper crusted bacon and two slices of American cheese wedged between a fluffy sesame seed bun. Not in the mood for a burger? On the lighter side, try the Mahi Mahi Sandwich grilled, blackened or if you prefer crispy, served with tasty fries and creamy coleslaw. From mozzarella sticks to salads, pasta, burgers, ribs, seafood and wings - whatever you are craving you are sure to find it here on the menu at Duffy's Sports Grill.

Duffy's loves their customers and offers what they call the M.V.P. Program. Just sign up at the restaurant and you immediately receive points towards free meals, special discounts, exclusive call ahead seating, complimentary birthday gift and much more - definitely worth doing for those who plan on being a Duffy's regular.

Duffy's Sports Grill has 27 locations throughout Florida (with plans for more to come). Their most recent location being at 315 North Alafaya Trail in Waterford Lakes with a new location in Altamonte Springs opening very soon. Wherever you are in Florida - check out www.duffysmvp.com to find a location near you. Duffy's hours are Sunday through Wednesday from 11am to 12am and Thursday through Saturday from 11am to 1am. Check out each location's Facebook page for specials, games and contests near you. Looking for one of the very best casual dining, sports-themed restaurants in America - check out Duffy's Sports Grill - you'll be glad you did!


Categories:
Restaurants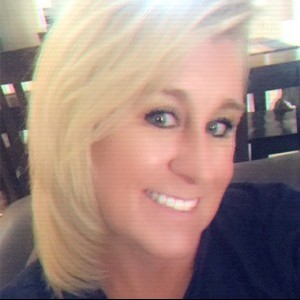 Published by:
Ramona Weisent
ramona.weisent@rewonline.com
REWrite Blog