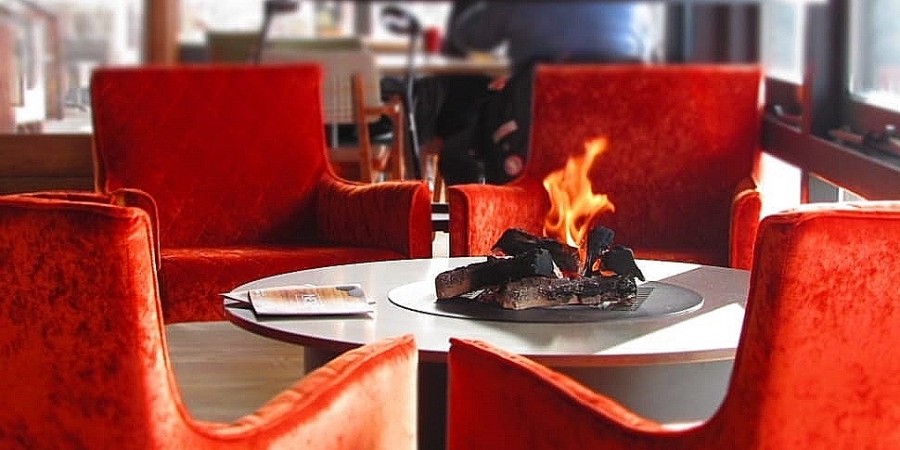 10/04/2019
Read 6520 times
-
2.91
/ 5 Based on

66

Votes
-
17 min
Indoor Chairs and Bar Stools Overview
Furniture plays an important role in ones business, or home. It can help you support various activities such as having a meal at a table, relaxing in a comfortable chair, or used as decorative design for your room. These are just a couple of the things indoor chairs and bar stools can do for you. Each has its own unique style, and design to help you reach its max potential for your application. We offer many different categories to help you find the right fit for you.

1. Indoor Sofa Seating: We offer sofas designed for commercial use that are created for high traffic public areas. They are able to meet your ever-changing needs by featuring interchangeable bottoms. They also offer memory foam construction for extended seating comfort. They are incredibly lightweight for easy movement. Most feature a leather handle making them easy for relocation. With their design they can fit a variety of seating from tables, desk, and counters, making them a great seating option.

2. Swivel Chairs: We offer above ergonomic seating options designed for hotels, resorts, convention center and the hospitality seating market. Not only are these chairs designed to provide a high standard of quality that will last. With a swivel option, you will be able move around no problem making it easy to get out of tight or crowded areas. They also make it convenient for those who work in a seated position. The swivel chair helps make life easier by making it smooth to reach near by items with just a short whirl. We offer aesthetically pleasing models to fit right with your environment.

3. Indoor Lounge Chairs: This is a durable seating option for commercial restaurants, and all parts of the hospitality seating market. The comfort and quality offered will make you realized your money did not go to waste.  These appealing chairs can transform your patio, living room, or restaurant into a perfect relaxing zone. They are perfect for reading, resting, lounging out with friends, or even a catnap.

4. Indoor and Bar Stacking Chairs: If you own a commercial establishment such as a bar, restaurant, hotel, or banquet facility you can definitely benefit from having high quality stacking chairs. One common concern is space in restaurants, and bars the more options you have to move furniture around the better. Being able to stack chairs means you can decrease the surface area they occupy. With our affordable stacking chairs you can easily store chairs for when you need them such as to accommodate large crowds. Having a dining area that is flexible will help you also create the best atmosphere possible.

5. Indoor Arm Chairs: Not only do these chairs look elegant but arm chairs are quite comfortable. One of its distinct features are the armrest. These chairs are much better for your back simply because of the support they offer. The reason why is because of the armrest they are able to take pressure off your lower back and spread all the weight on your entire back. With this added support from our hands and underarm this provides more strength and precision for work that has to be done like eating, writing, or typing. Arm chairs can also help promote good posture, alleviate stress, and reduce fatigue.

6. Side Chairs: Side chairs are some of the most versatile pieces of furniture you can own. This is because they are easy to move around, they fit in small and awkward places, and they are great as decorative accents. They offer function and style. If you want to scoot as close as possible to your working surface then this is an easy way to do it because of their armless design and easy move ability. Another benefit to an armless design is that they require less material, meaning they are usually a budget friendly option. This is great for businesses with smaller budgets that are looking for commercial quality seating that will hold up to daily use.

7. Indoor Bar Stools: You can find bar stools in many different places from restaurants, cafes, coffee shops, pubs, bars, and nowadays you can even find them in homes. Bar stools can come in different varieties but they all offer a couple things in common. They are a convenient piece of furniture this is because they are lightweight so you can easily move them around. They are also available in different styles from wood or metal frame and padded and unpadded seats. They also come in different heights small stools serve well as seating chairs while counter stools match well with standard height counters.

8. Indoor Swivel Bar Stools: When you are looking for bar stools, you may want to consider a swiveling bar stool. The swiveling feature offers some benefits over a traditional bar stool. Depending on the reason of use, a swiveling bar stool may be a better option here is why. In most instances, a swiveling bar stool will beat a static one in comfort and versatility. In bars and restaurants swiveling bar stools make a good business sense. A swiveling stool makes life easier when getting in and out of a bar or counter top. For those who work sitting in stools a swivel feature makes it easier to reach items and equipment near them. It is also far more comfortable when having to sit in on a bar stool for en extended period of time compared to a static one.

9. Indoor Stacking Bar Stools: One of the advantages of these bar stools are their stackable feature. This is great for those who are concerned about space. You are able to stack these bar stools in storage for when you need. They also make life easier by stacking the bar stools together this opens up the floor space make it simple to clean. Due to their stackable feature, they are also lightweight and smooth to carry. You can keep your home or business organized and looking spacious with these stackable bar stool.

10. Bar Stool Bases: If you would like to build part of your own bar stool then this a great option for you. You are able to place the seat of your choosing on top of the base to make it your own unique design. This is a good creative way to design part of your home our business to your exact liking by giving you the option to use whatever seat you want. You can also use the bar stool base as a replacement part.

11. Parts and Accessories for Chairs and Bar stools: We offer replacement parts for your bar stools and chairs. Why replace or throw out a unit when you can have it repaired. This process often saves you time and money.

12. Indoor Cluster Seating: This is a unique seating style where the seats are grouped together facing each other. This style of seating is often found in classrooms but can also be found in cafeterias, break rooms, and places where social events commonly take place. This type of seating creates a more personal experience for interaction.

13. Indoor Benches: Indoor benches offer some advantages when it comes to considering your seating options. First off, benches can seat many making them ideal for family dinners and visits from friends. Benches can also serve a purpose other than seating they are a good storage area for books, plants, speakers, and other household items. For businesses, they are great for a resting spot while customers are waiting to be seated at their table. Making them feel comfortable while they visit your establishment.

14. Bar Stool Seats: We offer bar stool seats to replace your old worn out seat cushions. Make your chair look new again with a new seat cushion. Why bother replacing a whole chair when you can just get the parts you need. This will save you time and money.

15. Indoor Nesting Chairs: If you have been searching for a comfortable seat that is functional and portable then you may want to consider a nesting chair. These types of chairs are ideal for conference areas, cafeterias, classrooms, healthcare spaces, and where ever multi-purpose applications are required. These chairs feature easy mobility making them simple to use and move. You can easily put them away for storage after use. You will be able to move freely without the restriction of an armrest making them effortless to get in and out of.

16. Indoor Chairs: In this category, you will find most chairs featuring supported backs making them relaxing to sit in. You will also find options available with and without seat cushions. Helping you choose the right design of chair to fit your environment. With all the options available, you should be able to find the right product for your needs.

17. Chair carts, Trucks, and Dollies: If you need to seat a large amount of people then you should consider this category. Chair carts, trucks, and dollies allow you to move a large amount of chairs wherever you want them with ease.  These products make great catering equipment and are helpful in banquet halls. You can use these products to store large quantities of chairs while making them neat and organized. You would need an army of people to move the same amount of chairs by hand compared to what one person could do with the use of these tools. These tools will save you time, energy, and effort while accomplishing the same task.

18. Replacement Cushions: With these replacement cushions you will not have to spend extra money and buy a new unit. You can simply spend less and get the part you need with these replacement cushions.

We are here to help; Restaurant Equipment World is family owed and operated for over 40 years. We have experienced representatives available at your service. To help you choose the right indoor chairs and bar stools based on your needs and budget.

Contact us...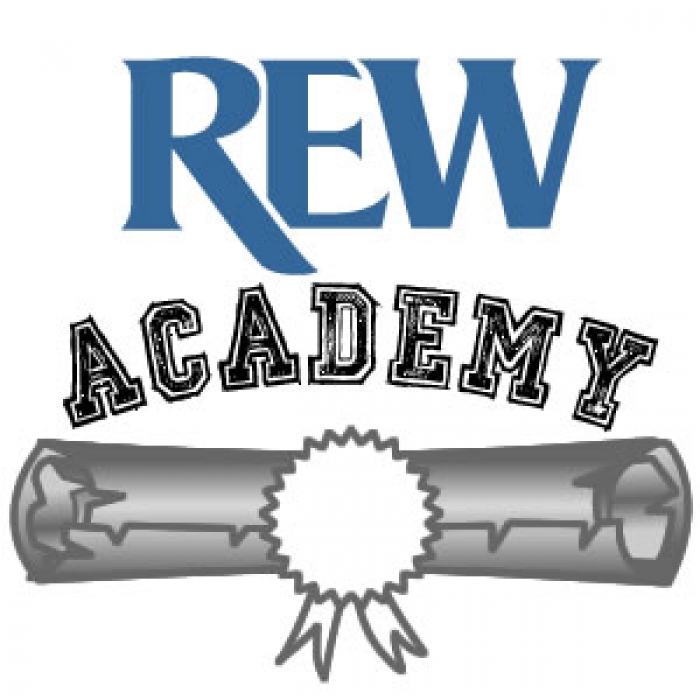 See this Category in our Website
Categories:
Articles
REW Academy
Website Categories

Published by:
Sean Karpowicz
sean.karpowicz@rewonline.com
REWrite Blog