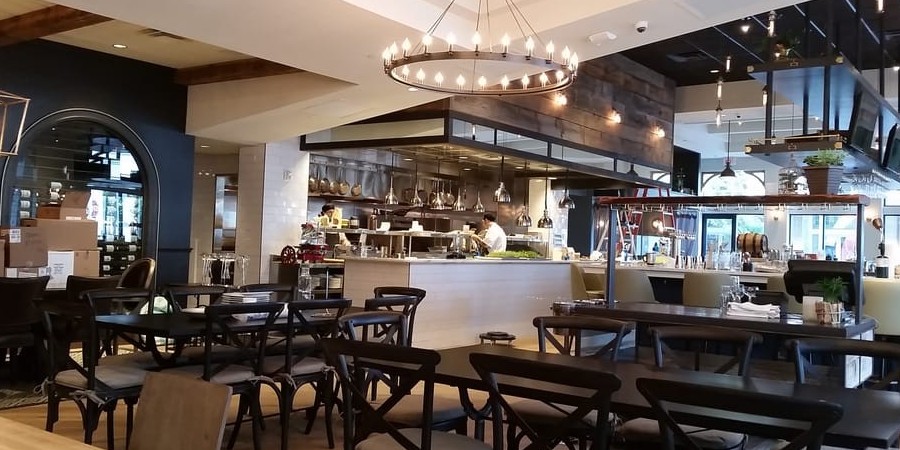 12/08/2015
Read 2106 times
-
2.91
/ 5 Based on

66

Votes
-
6 min
Restaurant Equipment World (REW) Visits The Osprey Tavern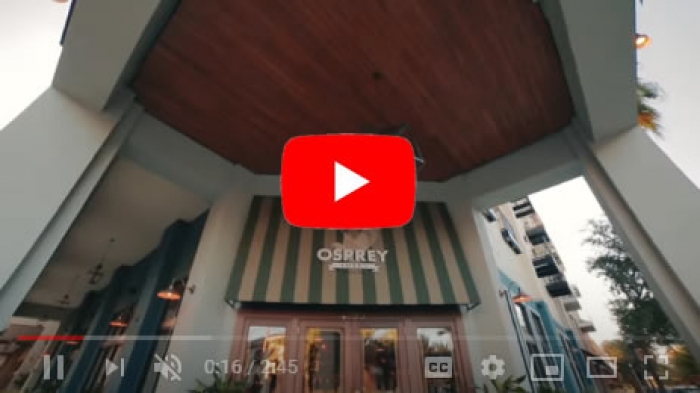 Welcome to Restaurant Equipment World's restaurant review - on today's menu is The Osprey Tavern in beautiful Baldwin Park. A warm and comfortable atmosphere ushers you in to The Osprey Tavern. Elegant and sophisticated nuances are present all over this true tavern style restaurant. It's eclectic, and beckons you to venture in, sit and relax. Enjoy one of The Osprey Tavern's uniquely crafted cocktails, a glass of wine their exceptionally chosen wine list or try one of the local or seasonal draft beer choices from around the world.

The beef carpaccio is an excellent beginning - with Tokyo turnips, black garlic, hen of the woods and melba toast, dappled with red cabbage puree. As delicious at it is beautiful. Another popular appetizer is the Octopus pizza - made with confit fingerling potatoes, piquillo pepper and octopus chorizo, an absolute delight. If you are in the mood to share, then the Charcuterie is definitely your answer - an assortment of meats and sauces like nduja (spicy, spreadable pork sausage), chicken rillettes, chorizo verde, duck terrine, saucisson and landjager sausage accompanied with grilled bread and tangy house pickles. The items change often, so it's always a pleasant surprise to see what they will be serving next - a delicious way to start any meal.

Plate entrees are always made with fresh locally sourced ingredients, like the Florida Black Grouper. Sauteed black grouper in frog song farm radish, fennel, Zellwood corn chowder, fregola sarda and roasted peanut vinaigrette with venus sun ray clams - a fresh and delectable combination of flavors. The Beef Bourguignon - red wine braised short rib, fingerling potatoes, blistered tomato, romaine, royal trumpet mushrooms and grilled bread will certainly satisfy your meat and potato craving. Several other plate options are available, but keep in mind the menu does change quite frequently. They have dinner for two options as well, featuring Whole Roasted Organic Chicken and Bacon Wrapped Yellowtail Snapper.

If you still have room - don't forget a dessert like the Cookies and Milk for Two. Share the orange-hazelnut, Mexican chocolate, dulcey blondies, cherry-almond biscotti and then wash it down with a glass of almond milk. Or try the German Chocolate dessert - featuring milk chocolate cream, pate a choux, coconut macaroons, toasted pecans and condensed milk ice cream - another spectacular way to end a great meal.

The Osprey Tavern is located at 4899 New Broad Street, Orlando (but it's actually in what most of us refer to as Baldwin Park). Their hour are as follows: Tuesday through Thursday from 5:30pm to 10pm, Friday and Saturday from 5:30pm to 11pm, Sunday Brunch from 10:30 to 2:30pm, Sunday Dinner from5:30pm to 10pm. The Osprey Tavern has an excellent happy hour with discounted drink prices along with a limited menu of favorites like the Scotch Egg and the Brioche Grilled Cheese - check that out Tuesday through Sunday from 5pm to 6:30pm. Have a large party? Or would like to make a reservation? Give them a call at 407-960-7700 or make a reservation online at www.ospreytavern.com.

A Stylish atmosphere, classic American fare - it's all waiting here for you to try at The Osprey Tavern. Stop in and give them a try . . . you'll be glad you did!

Categories:
Restaurants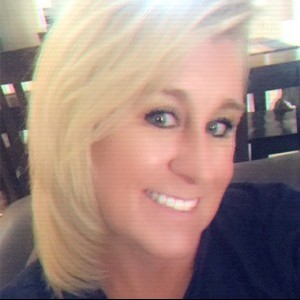 Published by:
Ramona Weisent
ramona.weisent@rewonline.com
REWrite Blog