12/06/2012
Read 652 times
-
3.07
/ 5 Based on

62

Votes
-
6 min
REW Open in Dubai UAE - Press Release
PRESS RELEASE

For Immediate Release: December 6, 2012

Restaurant Equipment World Opens Dubai, United Arab Emirates (UAE) Location

Media Contact Information:

Brad Pierce, President (sales@REWonline.com)

(800) 821-9153 or (407) 679-9004 (Orlando, FL / Dubai, UAE)

Restaurant Equipment World (REW) is proud to announce the opening of their Dubai, UAE location. This location will support the firm's clients in the Middle Eastern / Northern African (MENA) region of the world. It will also operate as an after-hours call center for the company's eCommerce clients to allow for live 24 hour phone coverage. REW's affiliated rapid procurement company, Critical Supply World (CSW), will also operate from this location.

According to REW's President, Brad Pierce, "Opening an office in this region is a natural progression for our organization. We've been active in the area for years, we have a strong customer base and we've built a solid reputation of delivering on time without excuses. By obtaining a local business license, local banking and opening a local office, we're be able to serve our clients even more effectively."

REW's regional presence will also serve its' manufacturing partners as well. Pierce commented, "We've already seen great success with manufacturers who are looking to expand globally. We've developed the systems, processes, regulatory compliance, local connections and know-how to operate in this region effectively. Our manufacturers directly benefit from this expertise when we represent their brands."

Aside from serving traditional markets, REW is also deeply involved in serving troubled areas in the region. According to Pierce, "There's nowhere that we won't go to serve the needs of our clients. REW has been in Afghanistan alongside our troops. That's a huge differentiator between us and our competitors. Lots of companies can talk about selling to the region, but how many can say they've been there on the front lines with the end-users? This experience gives us unique insight into better understanding the specification needs and overcoming operational challenges for our customers."

To quote HH Sheikh Mohammed Bin Rashid Al Maktoum, Vice President and Prime Minister of UAE and Ruler of Dubai, "Most of people talk, we do things. They plan, we achieve. They hesitate, we move ahead. We are living proof that when human beings have the courage and commitment to transform a dream into reality, there is nothing that can stop them. Dubai is a living example of that." REW is honored to embrace the spirit of this vision as we celebrate the opening of our Dubai location.

Restaurant Equipment World (REW) is based in Orlando, FL. REW was founded 36 years ago in 1976 by Jerry E. Pierce (former Army Logistics Officer) and serves more than 100,000 companies in all 50 states and more than 110 countries internationally. REW operates 220+ online websites featuring more than 36,000 products. REW is a wholly owned subsidiary and trade name of Pierce Sales Company, Inc. PSC also operates Critical Supply World (www.CSWonline.com) which handles rapid procurement of equipment and supplies for disaster and conflict areas worldwide. Brad Pierce is President of the organization and Patty Nuzzo is the Vice-President. Restaurant Equipment World is a member of FEDA (Foodservice Equipment Distributors Association) and the SEFA buying group.


Categories:
Events
REW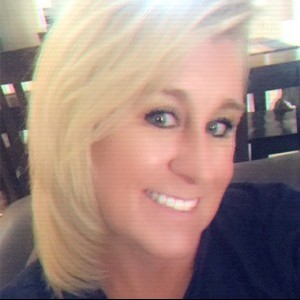 Published by:
Ramona Weisent
ramona.weisent@rewonline.com
REWrite Blog