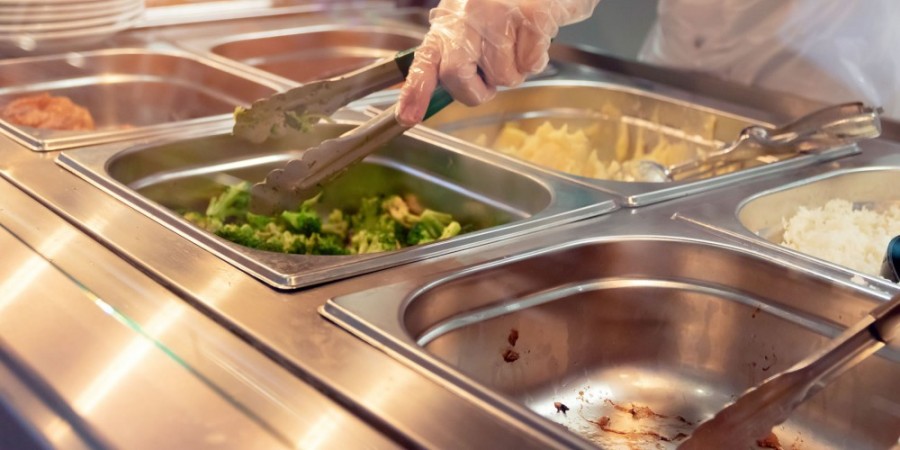 04/30/2021
Read 1920 times
-
2.85
/ 5 Based on

68

Votes
-
6 min
Specialty Equipment
At REW, we have the essentials for restaurant, cafeteria, and hotel operations. We understand that these businesses have big demands when it comes to equipment, and we're here to meet those demands with quality products. From top-tier beverage counters to sturdy luggage carts, you're never left wanting at REW. Here are some of the specialty equipment items we sell:

Cafeteria:
We offer a wide range of large food service equipment. For buffets and cafeterias, we recommend our serving counters from Admiral Craft, Advance Tabco, Eagle, and other quality manufacturers. These counters are electric-powered and are useful for keeping food hot and ready to serve.

For items best served cold, we have cold food units and beverage counters. They come ready with storage shelves, sinks, and other useful features. They are also portable and easy to rearrange thanks to the wheels installed at the base.

Our corner transition units and silverware dispenser units are great for facilitating the customer experience at your establishment, helping them find the silverware they need and giving them adequate space for receiving their food. We also carry 2-in-1 flatware and tray carts for even more customer convenience. Overall, our food service equipment is top-of-the-line and a valuable addition to your business.

Hotel Supply:
We have the right products for any business in the hospitality industry—and hotels are no exception. We have a wide variety of essential equipment for hotel operations that is sure to help your hotel run smoother and more efficiently.

Transport and carry guest luggage easier with our luggage carts and racks. Our carts, manufactured by Aarco Products, come in brass, chrome, and satin finishes. Each cart's frame has either one or three horizontal side bars, an overhead bar, protective bumper guards in case of a collision, and a soft bed to carry luggage without wearing or damaging it. Our luggage racks are just as durable and reliable, and they can be folded for easy storage.

You'll find other hotel must-haves within our inventory, from shower curtains and clock radios to laundry tables and hotel trays. Whatever you choose to buy, REW is dedicated to quality hotel service and the best customer experiences.

Shopping Baskets:
For markets, shops, and everything in between, choose from our selection of shopping baskets to make the customer shopping experience easier. Our baskets from Food Machinery of America come in red, blue, green, orange, and yellow plastic, as well as wire frame steel. The baskets carry up to 50 lbs worth of items, making them effective for larger shopping runs.

Go on a shopping run yourself and pick up some of our baskets today!
Stock Tanks:
These heavy-duty, durable containers from Rubbermaid are ready to carry any kind of load. Want a large supply of cold drinks to share and sell? Fill it up with ice and your choice of soft drinks, and fill that need. Or, if it's storage you're looking for, our stock tanks can carry up to 150 gallons' worth of space, perfect for anything liquid or solid. Our multi-purpose stock tanks are tough and reliable enough to suit any of your storage needs.

These stock tanks vary in height and shallowness, depending on how much storage you will need. They each come equipped with drains to facilitate cleaning and emptying after use, as well as preventing buildup within the tank. Each one is made of a thick, durable plastic that is sure to hold up against the hardiest of conditions.



From storage to service and everything else, Restaurant Equipment World has the equipment for you. Get in touch with one of our skilled representatives today and get quality advice for purchases based on budget and need. 

See this Category in our Website
Categories:
REW
REW Academy

Published by:
Christian Dantes
christian.dantes@rewonline.com
REWrite Blog