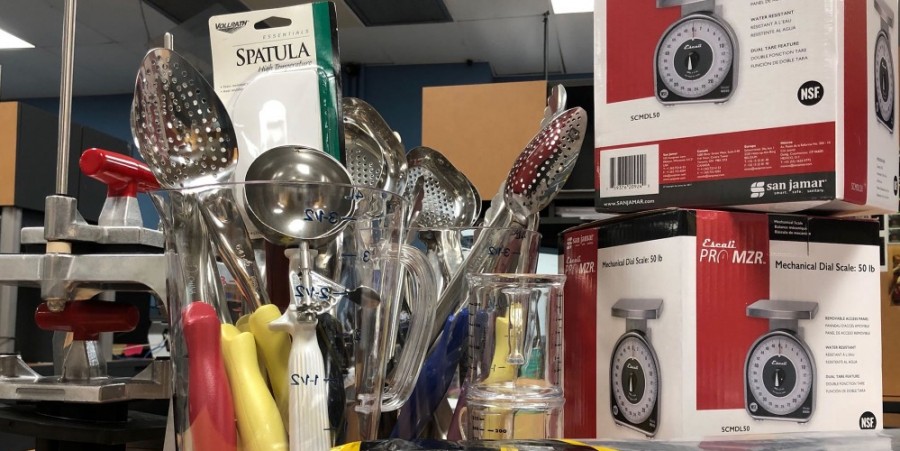 08/10/2021
Read 362 times
-
2.85
/ 5 Based on

68

Votes
-
5 min
REW Meets BBQ: Collecting Supplies For Hunger Relief
"People helping people." In an interview with WGN Radio in Chicago, Illinois, Chief Legal Officer David Rosen used these words to describe the philosophy and motivation of Operation BBQ Relief.

For over ten years, this Missouri-born nonprofit organization has been committed to helping communities in need by cooking, packing, and distributing freshly-cooked barbecue meals to military personnel, first responders, and victims of natural disasters and other crises. As of today, the organization has served over 9 million meals across the country, responding to such devastating events as tornadoes, hurricanes, and winter storms.

The mantra of "people helping people" is what drives Operation BBQ Relief's amazing volunteers and personnel to undertake the rigorous challenge of lifting communities up from crippling losses. Home-cooked meals, Rosen believes, are the key to reinstituting "normalcy" for the people in said communities. When food comes "from the heart," as Rosen puts it, it's a surefire way to bring people together and help them out of their darkest days.

The selflessness, genuine care, and sense of community that Operation BBQ Relief stands for is needed now more than ever, as various communities have been struck by hunger as a result of the COVID-19 pandemic. Operation BBQ Relief has not only continued to provide their quality meals to these communities, but they have also partnered with key organizations in the restaurant manufacturing industry to get the job done.

Carlisle, Vollrath, San Jamaar, and other restaurant equipment manufacturers are helping us at Restaurant Equipment World to deliver much needed cooking and miscellaneous supplies to Operation BBQ Relief. And there's still room to join in and help out!

Currently, REW and Operation BBQ Relief are collecting the following supplies:
      - Measuring cups
      - Measuring gallon
      - Large strainers
      - Large prep bowls SS
      - Rub shaker (large)
      - Whisks
      - Paddles
      - Rubber spatulas
      - Grain scoop (3 quart)
      - Knife sharpener
      - Cutting boards (rubber feet)
      - Rubber pit gloves
      - Scale (50 lb)
      - 32 oz ladles
      - Slotted spoons
      - Spoons
      - Tongs
      - Portion scoops (5 oz)

Any of the above supplies can be delivered right here to REW's address:

       Restaurant Equipment World
       2413 Forsyth Rd.
       Orlando FL, 32807

Operation BBQ Relief and all of us at REW thank our fantastic manufacturers for their contributions to this effort. We hope that even more manufacturers will join us in our efforts.

Donate today and help us in our fight against hunger!

Visit www.OBR.org to learn more about the mission of Operation BBQ Relief.




Categories:
REW
Social Media
Articles
Source:
https://wgnradio.com/wgn-plus/dane-neal/operation-bbq-relief-in-the-windy-city-with-david-rosen/

Published by:
Christian Dantes
christian.dantes@rewonline.com
REWrite Blog