10/09/2012
Read 573 times
-
2.85
/ 5 Based on

68

Votes
-
7 min
Florida Restaurant and Lodging Show 2012

Orlando is no stranger to large events that come our way, especially with our newly expanded Orange County Convention Center. Shows all year long, dominate the International Drive roads and cause high volumes of exhibitors, buyers, and the general public to wander the busy streets of the Convention Center area. Every year chefs, restaurant owners, and hospitality personnel look forward to one convention in particular: The Florida Restaurant and Lodging Show.


The Florida Restaurant and Lodging Show is quite familiar to the hospitality industry since it has been around for over 25 years, however back then it was started by the Florida Restaurant Association. Then in 2001, it merged to become what it is today. It also is only one of three shows that exhibit across the nation; California (The Western Food Service and Hospitality Expo) and New York(The International Restaurant and Food Service show of New York). This show is a way to bring people in the industry together to showcase everything from new innovative food concepts to revamped and technologically advanced restaurant equipment. One of the newest trends that Ron Matthews, Industry Vice President of Reed Exhibitions, says is, "healthy options- healthy options will be new for the next 10 years because it shifts and adjusts every year." And Ron was right about that. Referring to some of the exhibitors at this year's 2012 show, there were multiple "healthy option" booths such as, Amy's Kitchen which is well known for vegetarian and gluten free dishes, Toufayan Bakery of Florida, who prides themselves on having trans fat free products, and even equipment such as Fuel 21 who's motto is that they burn only sugarcane ethanol gel which is 100% natural and burns hotter, longer, cleaner, and safer than any other fuel.



The three day event isn't only about networking and finding out what the new trends are in the industry, it is also about having fun. This year, several competitions took place to keep the crowd engaged; one being the U.S. Pizza Team Trials and American Pizza Championship. In this competition, opponents participated in making the fastest pie, making the largest dough stretch and what I would say was the most entertaining, "acrobatics" where contestants had to perform an acrobatic routine for three minutes, flipping and tossing the dough over their heads and under their legs. If the free samples of bread, yogurt, and smoothies are not enough, the entertainment of the show will most definitely keep you wanting more. If you happen to be missing something from this year's exhibition though, have no fear. You can fill out a post show survey to give your input to what you want to see the following year. Ron says, "It might be too late for this year, so it goes on a list for things for next year", even though they 'start working on next year's show two weeks before this show even begins.'

One major part of this year's show was Meals of Hope: Feeding the Hungry. This is where the Florida Restaurant and Lodging show teamed up with Meals of Hope to pack up and provide 100,000 meals for local needy families. Hundreds of volunteers took the time to package up non-perishable items to be delivered throughout Central Florida to help end hunger. However, continuing with the theme of fun, to make it interesting, the volunteers separated into teams of 10 to race against the clock to build the most meals possible. It would be an understatement to say they reached their goal, since this year they went above and beyond by building a total of 103,488 meals for local families; quite an accomplishment.

Whether you are a sous chef, a housekeeper, or local foodie, the Florida Restaurant and Lodging Show is an event to accommodate all areas of the industry. From food samples to marketing concepts, people can find just what they are looking for to enhance and grow their business and life. Stay tuned for the upcoming shows on your coast: The International Restaurant and Food Service Show of New York: March 3-5, 2013, The Western Food Service and Hospitality Expo: August 18-20, 2013, and again, The Florida Restaurant and Lodging Show: September 22-24, 2013.
Categories:
Events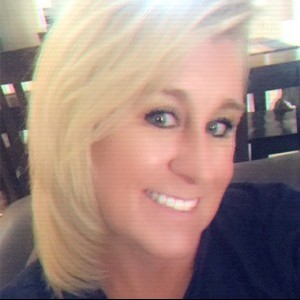 Published by:
Ramona Weisent
ramona.weisent@rewonline.com
REWrite Blog