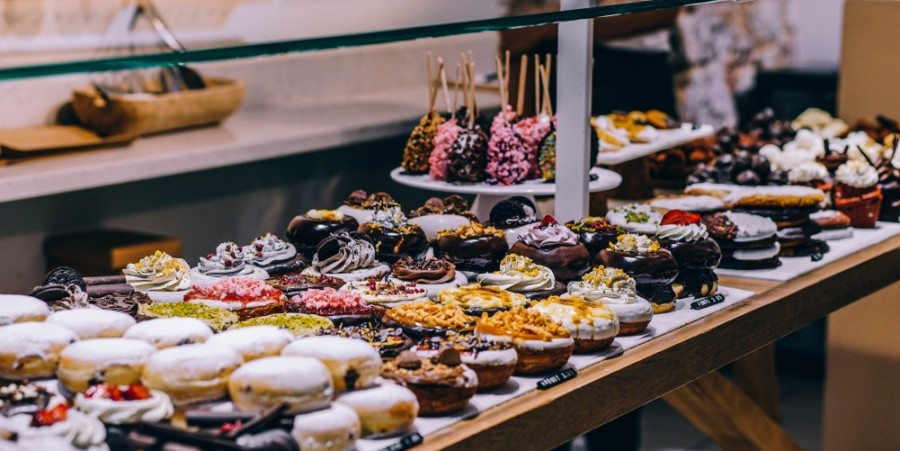 11/20/2019
Read 2463 times
-
2.85
/ 5 Based on

68

Votes
-
11 min
Merchandisers and Food Display Overview
One of the biggest benefits you can receive right off the start when you use food displays is keeping food at the proper temp while increasing product visibility. When someone walks into an establishment and see all your entries, appetizers, and desserts presented like this. The results are mouthwatering this is because the way it's displayed enhances the presentation of your food. As a result, this can boost impulse sales. The ability to keep food at the proper temperature before serving is a big benefit as well. This allows you to keep food hot and ready to serve when the customer wants it. Our selection of food display equipment includes items for concession stands, delis, bakeries, buffets, and more. Restaurant Equipment World has a wide collection of merchandising and food display equipment. Read the listed items below for a more in-depth review.

1. Refrigerator and Freezer Merchandisers: Merchandisers are similar to reach-in refrigeration, except they are designed for the front of the house applications to display food and beverages for retail sales. This is one of the best ways to display your product while also keeping it refrigerated. They usually have glass doors this is so the customer can see the products. Merchandisers are designed to be easy to clean for both the glass and the internal parts to keep it running smoothly. They come in different door variations from swing out to, sliding doors and even no doors for a quick grab and go applications. Customers in fast food restaurants should always pass by a merchandiser on their way to order food, or to pay for it. Giving customers easy access to food or beverages on their way to the cash register can increase your sales.

You can commonly find merchandisers at supermarkets, convenience stores, schools, universities, restaurants, ice cream shops, and more. They make it possible for customers to self serve themselves and increase the chances of purchasing more products. Door less or "grab & go" merchandisers use air curtain technology to maintain temperature. Pass through merchandisers allow employees in serving lines, cafeterias, and other venues to load products from the rear. As customers take products from the front, new products are loaded from behind, this ensures a fist in fist out turn of inventory.

2. Heated Merchandiser: Display merchandisers are ideal for sandwiches, cookies, burritos, or any other impulse buys. They are available in a choice of two or four shelves to maximize your room to display the product. One of the top things to consider for heated merchandisers is what type of food will be in the merchandiser and for how long? This will determine whether you need humidifying or non-humidified holding and whether you need perforated stainless steel shelves or glass shelves. Most manufactures offer colorful graphics for the machine this will help draw customer's attention to it and help increase sales. Most heated merchandisers are small enough to fit on counters near the point of sale. This allows merchandise to be in proximity for a purchase to happen.

3. Specialty Merchandisers: This category consists of ice chests, ice bags merchandisers, and floral merchandisers. Let's face it all these merchandisers only do one thing but they all do it well and that's display what they are built for. You wouldn't stick flowers in a merchandiser built for sandwiches, would you? If you are an ice cream establishment, an ice chest is a necessity. This will allow you to safely store ice cream containers to be used for serving or for storage. Bagged ice merchandisers allow customers to know what is in there while offering employees a chance to keep track of inventory. Floral displays keep flowers fresh and lasting longer than out in the open. This will lower the time of spoilage while displaying them for your customers to easily see.

4. Display Cases:  With a display case, you can enhance the presentation of your entrees, appetizers, and desserts. By making your food look more appetizing this is a great way to often increase sales. They can also help keep your food at the desired temperature hot or cold unit it's ready to be served. Displays are available in different shapes and styles from café, deli, or bakery, and more. You can also use them to display a variety of food or beverages, snacks, and frozen treats. One big benefit of displays is being able to have the proper food merchandising equipment that will store your food in a safe and sanitary way. Many of these products make for popular catering equipment due to their portability and display.

5. Concession: With our wide selection of concession equipment you will be able to keep your customers happy and lined up. We have you covered from state fairs, farmer markets, and sporting events. Our products can help you boost sales at high volume events. You will be able to offer fresh hot dogs, cotton candy, popcorn, and snow cones. You will find all the equipment needed to prep, hold, merchandise, and serve your tasty food products. We know how there is not a lot of room so our concession equipment is designed for small spaces.

6. Craving Station: Carving stations mainly come in two different types heated and non-heated. Heated carving stations allow you to maintain the temperature in the food for it to be hot and fresh when it is served. Non-heated carving stations provide the same benefits but without the ability to keep your food warm although they tend to be lower priced for those who are trying to stick to a budget. Some of the benefits of a carving station are giving the customer the ability to pick out their own meat. This often takes the dining experience to the next level.

A carving station is an excellent addition for catering, a buffet, or an upscale restaurant. A heated carving station has the ability to keep its contents warm through meal service. They are offered in one and two heat lamp options some even come with a heated base for maximum heat protection. We offer carving stations from portable countertop units to mobile rolling units that are perfect for catering events to built in countertop units designed for heavy-duty use.

7. Signs for Merchandisers: Help your business get noticed with these eye-catching signs. Let people know what you're offering and tempt them to come in. You need to catch people's attention to drive traffic to your store and signs are a great way to do that.

We are here to help. Restaurant Equipment World is family owned and operated. We have experienced representatives available at your service. To help you choose the right merchandiser and food display equipment based on your needs and budget.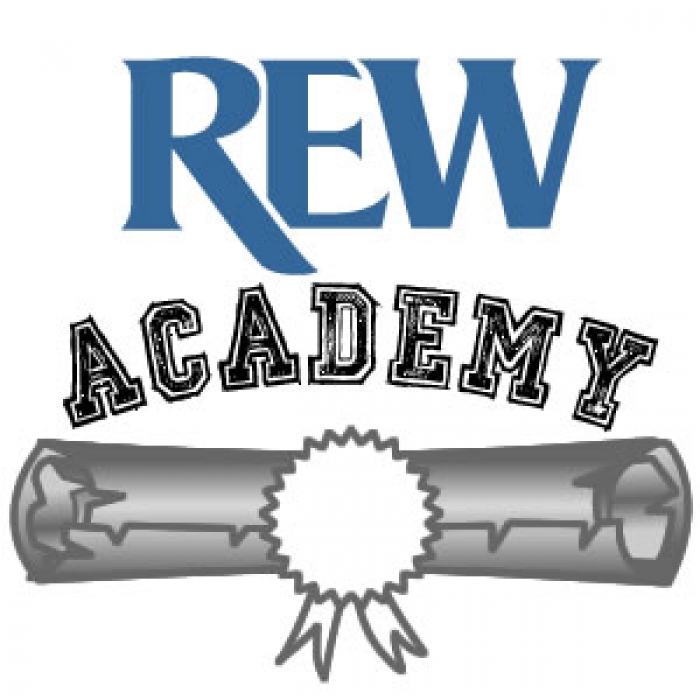 See this Category in our Website
Categories:
Articles
REW Academy
Website Categories

Published by:
Sean Karpowicz
sean.karpowicz@rewonline.com
REWrite Blog