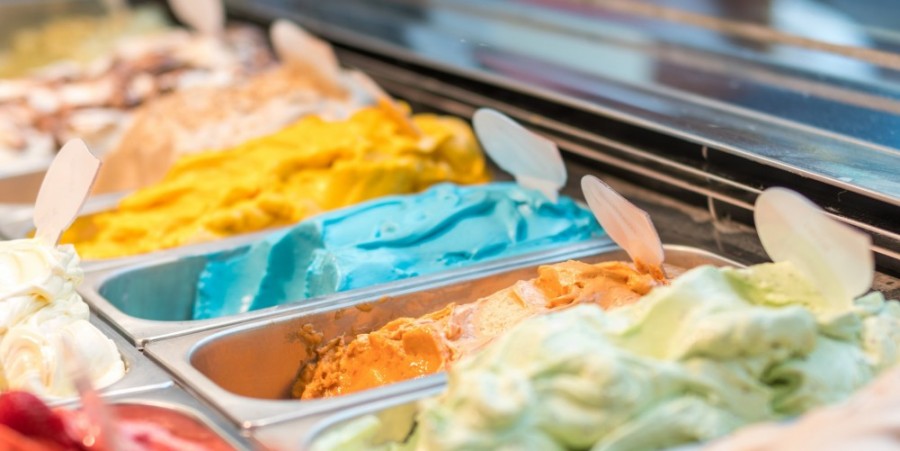 11/25/2019
Read 2314 times
-
2.73
/ 5 Based on

72

Votes
-
18 min
Ice Cream Equipment Overview
Ice cream is loved by so many people, not only is it a tasty treat all ages enjoy but it is one of those frozen desserts we often make memories around. Whether it is a spontaneous moment getting ice cream with friends, a family ice cream night, or a planned date for that special someone ice cream or some form of it is always there to be a part of those memorable experiences. By offering ice cream at your establishment you will be able to recreate those experiences. Give back and make lasting memories in others. Restaurant Equipment World carries an immense collection of ice cream equipment. Read the list below for a more in-depth review of each category.

1. Ice Cream Maker: Make delicious tasty ice cream with ease. This machine allows you to make ice cream, frozen yogurt, and gelato in as little as 30 minutes. This is a small, light, countertop machine. You can easily fit this in the back of house to offer ice cream on your menu. This machine will give you the power to create your specialty ice cream with unique flavors. With an easy to read touch control, screen operation is a breeze. The built-in compressor means no pre-freezing is required. An aluminum batch bowl is also featured this makes for easy cleanup. The keep cool feature holds ice cream at the optimal temperature when processing is finished.

2. Dripping Cabinets: These ice cream cabinets are perfect for concession stands, restaurants, and ice cream parlors you will be able to easily hold ice cream containers. Many of them feature glass lids allowing you and your customers to easily view the tasty treats inside. Many of our ice cream cabinets have heat-reflective glass, this ensures a consistent temperature and keeps your cold desserts at the perfect consistency. We also offer dripping cabinets with built-in syrup and topping rail. This allows your employees to create unique ice cream to your customers liking in one place. By reducing the amount of movement needed in a restaurant the efficiency of the service will increase. You will be able to serve more customers in the same amount of time or be able to increase the number of tasks completed. 

3. Frost Tops: A frost top provides your employees with a chilled surface for mixing ice cream on. Because the slab is cold, you will not have to worry about your frozen treat melting during preparation. One of my favorite parts about going to certain ice cream parlors is watching the ice cream being made. Frost tops are great for this reason they add to the customer's experience it is much more entertaining than simply having an employee scoop their ice cream onto a cone. Another benefit of a cold slab is they allow you to mix ingredients without a blender. As a result, the toppings don't get overly chopped up. If you have been trying to give your ice cream parlor an advantage over your competition, then you should consider adding a frost top to your prep line. The customers defiantly receive a unique experience when you have the ability to use a cold slab.

4. Gelato display Case: Regardless of how you make it, how you display gelato will directly impact sales. There is a small shift in America for small, artisanal, batch-made products. When you put your frozen food out on display it presents the items in a way that makes your customers mouth water. You have a couple of advantages with a gelato display case. You and your customers will be able to keep a close eye on what is in the case both for keeping track of inventory and for viewing what is for sale. You can fill your display case with bright, colorful, artistic creations to catch customer's eyes and boost sales. We carry many lengths of cases so you can find the right one that fits for you.

5. Shake Machines: Depending on the kitchen space you have available this will help determine what machine would be best for you. We carry both freestanding and compact countertop models. Not only are you able to use many of these machines for shakes but also other beverages like smoothies, and frozen cocktails. Because milkshakes are enjoyed all season round investing in one can help you keep customers happy. These are a great addition to an ice cream parlor, diner, or restaurant because you will be able to offer your guest this tasty treat. They offer wide versatility allowing you to make malts, milkshakes, frozen drinks, and more. Available in a collection of styles, sizes, and capabilities we're sure to have a shake machine that will meet the needs of any low or high volume establishment.

6. Soft Serve Machine: Soft serve machines are a great addition for any ice cream shop, cafeteria, or convince store. Many of the machines come with multiple hoppers so you can offer different flavors. You will be able to churn, freeze, and dispense various flavors of soft serve not only ice cream but frozen yogurt as well. We carry both countertop models and floor models capable of keeping up with demand in a high volume buffets or dining halls. You will have the option to either set your ice cream machine behind the counter for employees to fulfill orders, or you can set it out in your convince store to create a self-service station.

7. Batch Freezers: Inside the ice cream and Gelato stores, you can find that the most important piece of equipment, the batch freezer, is also the least understood piece of equipment. A batch freezer is a machine used to produce large volumes of ice cream, gelato, sorbet, frozen custard, and sherbet. They can allow you to experiment and construct your unique creations. These are ideal for bakeries, cafes, coffee and ice cream shops, and even fine dining establishments. In terms of volume, a batch freezer is perfect for a small to medium-size business. This is because it allows you to produce different volumes of a product. For a reference, a small ice cream machine designed for home use can only process a small amount of liquid mix but a batch freezer can process up to 6 gallons. Because they produce a frozen product in limited quantities batch freezers typically cost less than expensive continuous freezers.

8. Ice Cream Parts and Accessories: One of the helpful products in this category is the ice cream collar for cabinets. These can help your machine and ice cream maintain the proper temperature while serving and stocking ice cream containers. The collars can help trap cold air around the ice cream while also preventing dirt, debris, and ice cream chunks from falling into the cabinet. We also carry an assortment of replacement cords, plugs, and receptacles for many machines. Just in case a cord breaks, we can help you get your machine back up and running again.

9. Drop-In Freezers: Drop-in freezers are not only great for ice cream parlors but they are also a great addition to convenience stores, concession stands, and diners. They can make your ice cream service even easier. Our drop-in freezers can slide right into your existing countertops. Because they have a drop-in design they allow you to store delicious frozen treats right by the sales counter so customers can quickly order, pay, and receive their dessert. Many come with metal lids, this is to help retain temperature of your product inside and help the machine run more efficiently. They also are built to be durable enough to withstand daily use.

10. Ice Cream Hardening Cabinet: The ability to harden and hold ice cream is a must for any creamery or ice cream stand. Ice cream hardening cabinets are designed to chill and harden commercial-sized ice cream containers and other frozen desserts. They can hold and harden gelato's, frozen yogurt, custard, and ice cream. These cabinets require minimal cleaning this can also save you time and energy. One of the reason's why it's so important to harden your ice cream is because it permanently sets your ice cream's structure. Your ice cream maintains it's consistency and your ice cream maintains it's overrun. Hardening is usually applied when the situation requires a considerable amount of ice cream to be preserved for a certain amount of time while helping it maintain structure, texture, and flavor.

11. Ice Cream Serving Counter: One of the biggest benefits of these units is mobility. They are perfect for adding on to your concession stand or standing out alone at ball games, concerts, sporting events, catering, carnivals, and more. Most feature a durable stainless steel top to prep ice cream on. Most also feature heavy-duty stainless steel hinged covers designed to withstand daily use. Not only are you able to use these as mobile units but you could also use them in your ice cream parlor, diner, and restaurant. We carry models with up to 8 cubic feet of capacity to help you hold every type of ice cream you want to offer.

12. Ice Cream / Gelato Pans: With our pans, you will be able to easily organize your freezer and cabinets. By adding these products to your freezer you'll have room to store more of your frozen dessert. Not only are you able to store ice cream but, gelato as well. A benefit of having these pans is they create a professional presentation for holding your frozen treats but not only do they allow you to simply transfer your products while keeping them cold, fresh, and ready to eat. Pans also allow you to keep track of what batches of ice cream you made, how much you have left, and how much you are selling. If you are tired of your freezer being a mess and always cluttered then you should add some pans to help keep it organized. These pans can also help provide your customers with easier access to your dessert.

13. Fountain Jars and Lids: These give you the ability to keep your sprinkles and other dessert tops organized with refrigerated ice cream rail parts. Whether your ice cream rail is for you or a self-serve station these will help you keep things clean and coordinated.

14. Malt Cups: A huge benefit of a malt cup is the ability to chill the cup before serving helping you keep the drink cool. You will be able to make milkshakes, frozen drinks, and more. Due to their stainless steel construction, they are built for long term use, easy to clean and retain cold temperatures. We offer malt cups in a variety of sizes to help you find the best fit for you. These malt cups are perfect for serving ice cream and milkshakes at your café, ice cream parlor, and restaurant. After creating a delicious milkshake you can simply pour it into a serving glass or take out cup.

We are here to help. Restaurant Equipment World is family owned and operated for over 40 years. We have experienced representatives available at your service. To help you choose the right ice cream equipment based on your needs and budget.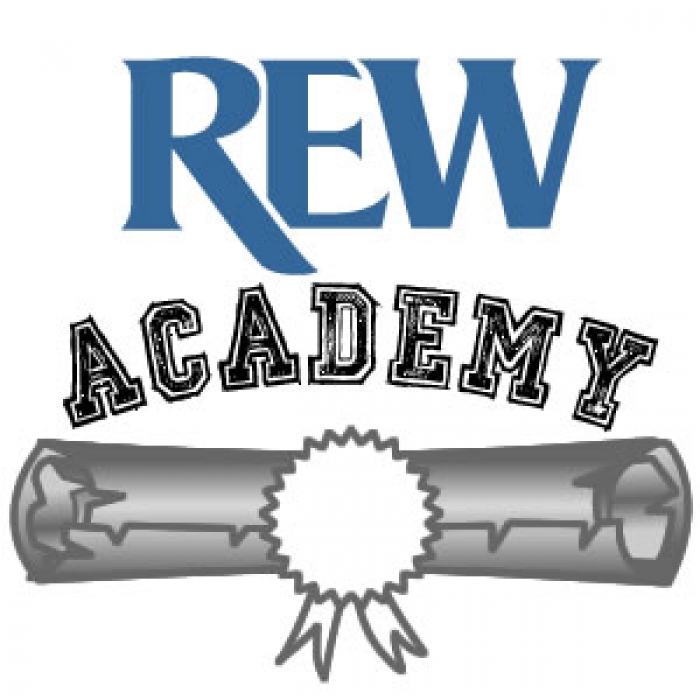 See this Category in our Website
Categories:
Articles
REW Academy
Website Categories

Published by:
Sean Karpowicz
sean.karpowicz@rewonline.com
REWrite Blog