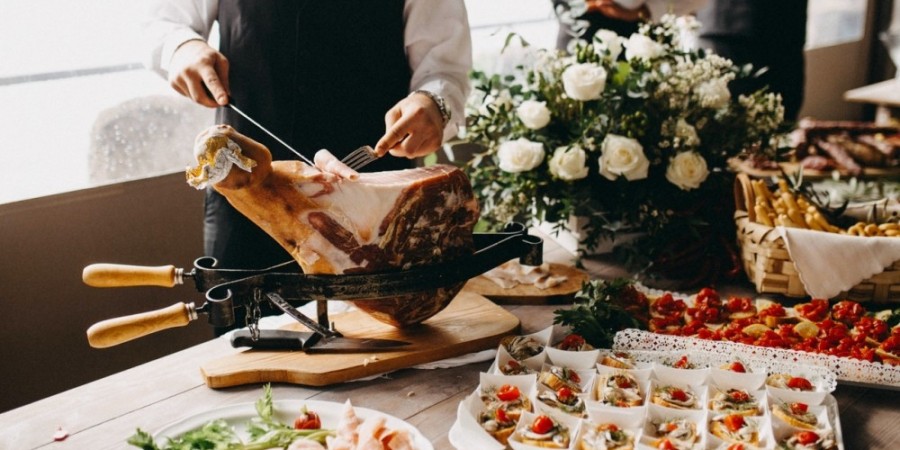 01/17/2020
Read 1152 times
-
2.91
/ 5 Based on

66

Votes
-
14 min
Portion Control and Serving Utensils Overview
Have you ever felt like you got the short end of the stick when getting food in a cafeteria while the person in front of you ended up getting a mountain? Portion control and serving utensils can help solve this problem. On the other hand, even if you work in a commercial kitchen when you know measurements and portions have to be the same every time to deliver the consistent result for the perfect meal. These tools can help you accomplish this task too. Many of the items in this category are also get for buffets or self serve stations for guests. Allowing them to help themselves to the delicious creations you make. Restaurant Equipment World offers a wide collection of tools to help you find the right fit for you. See the list below for a further in-depth review of each product category.

1. Ladles: From small plastic ladles to large stainless steel ones perfect for being used at a salad bar we have the right serving options for you these are perfect for any restaurant, cafeteria, or buffet. These tools are ideal for serving chunky bowls of soup or drizzling your sauces over your latest creation. We offer ladles with insulated handles to help protect your employees and guest from feeling the heat from the food. Ladles are a great restaurant supply because they allow serves to portion out dressings, gravies, soups, and other foods. They also can be used as serving ladles to fill up cups with punch, lemonade, or other tasty beverages at a catering event. We carry ladles made from wood, plastic, sliver, and chrome plated to help you find the right one to fit your establishment. We also have durable stainless steel ladles that will last years and are built for daily use in a commercial kitchen.

2. Portion Spoons and Spoodles: If you need consistent portions then these are the tools you need. You will be able to make meal service quicker and more efficient by using these portion spoons. They are perfect for serving applesauce, pudding, fruit salad, mashed potatoes and more. We carry a wide collection with different shapes, capacities, and styles to help you find the best option for what fits your menu. These serving spoons make sure that every customer coming through your buffet line receives the same amount of food as the person before them. We carry color-coordinated portion spoons that allow the user to easily identify the portion size based on color. Different color for different portion spoons also helps prevent cross-contamination. We offer perforated spoons that are great for steamed vegetables, fruit salad and other foods that need to be strained.

3. Dishers: We offer a huge selection of dishers so you can find the right fit for you. These tools feature a quick-release blade that dispenses the contents inside. We offer them in various sizes from small .320 oz to large 8 oz portions. We carry some dishers without thumb levers making them ideal for both right and left handled servers. This can cut down on the number of serving tools in your commercial kitchen. You can find NSF listed and dishwasher safe dishers for increased sanitation and easy cleanup. Many of our dishers are color-coordinated make them easy to identify and help prevent cross-contamination. These dishers are perfect for scooping applesauce, mashed potatoes, ice cream, and other softer foods. They are even great for making cookies because they can scoop out portions of the dough before baking.

4. Pie and Cake Servers: Whether you are serving up a delicious ice cream cake or some pumpkin pie, pie servers are a necessary tool in your kitchen. Pie and cake servers allow you to easily cut into your pies, cakes, and other sweets. They are the ultimate tool allowing you to cut and carry the cake or pie in one tool. These tools have a rounded triangular shape that helps support your food when you lift that slice from the baking pan. We offer stainless steel servers that are durable and built to last years in your commercial kitchen. We also carry silver-plated options to match the décor of your upscale establishment.

5. Tongs: Our tongs come in all different kinds of styles, lengths, and materials. Tongs help you tightly grip and put food where you want it without the use of your hands. We even have ones with coated handles for cooking on a hot grill or charbroiler. We offer small tongs that are perfect for plating delicate items. Tongs are necessary for almost any commercial kitchen because they give you the ability to grab onto food without hand contact. This helps cooks and servers do their jobs quickly without having to risk cross-contamination. Tongs have many uses beyond just serving salads. They are excellent for flipping steaks, tossing pasta, flipping chicken and decorating plates. Tongs also make it easy to serve foods that would be difficult to serve with a spoon like bagels, ice cubes, and even lemon edges. There is no replacement for a set of tongs in a kitchen.

6. Ice Cream Dippers: Ice cream dippers can be used for more than just scooping ice cream. They are also excellent for dispensing icing, butter, cookie dough, frozen custard, and other foods. They are also able to ensure every scoop is the same size. These dippers can help you scoop through even the toughest frozen treats. Many of our dippers are NSF listed this can help ensure they are easy to clean and will help prevent bacterial growth. Ice cream dippers are the perfect tool for heavy use, many of them are dishwasher safe. We offer ice cream dippers in a variety of sizes and color-coordinated so it is easy to find the right size dipper when you need it. This color coordination can also help prevent cross-contamination of foods. Our ice cream dippers feature a curved scoop design, thick sturdy handles, and comfortable grips. This can help prevent fatigue for users.

7. Ice Cream Spades: When you need to scoop a large amount of ice cream or other food items then their is no better option than a spade. They allow you to easily scrape hard to reach ice cream, mashed potatoes, mayonnaise, butter, and other deli products. They are perfect for cutting down the time required to scoop what you need. Ice cream spades have sharp edges allowing the user to scrap packed ice cream from your commercial freezer. Due to the blade design, it is easy to scrap even the tightest packed ice cream. This will allow you to get the most ice cream you can as a result this can save you money in the end. We offer spades with different colored handles this can allow you to keep them separated and easily identifiable the benefit of this is with colored handles it can help you prevent cross-contamination of products.

8. Serving Spoons, Forks and Carving Knives: Serving utensils are an excellent choice for both hot and cold food items. They can be used in your kitchen or placed out on a self-serve table so guests can help themselves. These serving utensils would be an ideal tool to use at a carving stating either one that is self-served by guest or one that is manned by one of your employees. These utensils can help the user easily cut through a thick ham and dish out servings with ease. Serving spoons are great for soups, mashed potatoes, coleslaw, and other liquid or soft items. These serving utensils come with a mirror finish to wow your guest and go with the décor of your establishment.

We are here to help. Restaurant Equipment World is family owned and operated. We have experienced representatives available at your service. To help you choose the right portion control and serving utensils based on your needs and budget.

Contact us...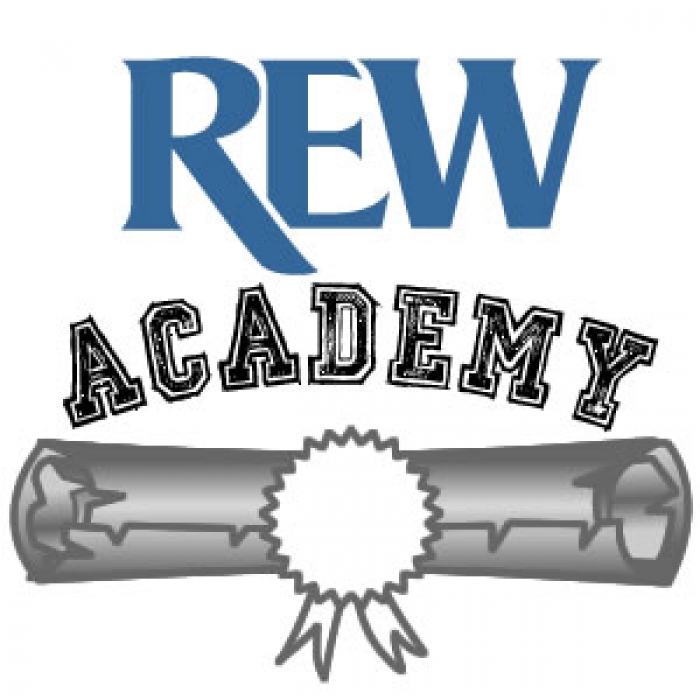 See this Category in our Website
Categories:
Articles
REW Academy
Website Categories

Published by:
Sean Karpowicz
sean.karpowicz@rewonline.com
REWrite Blog