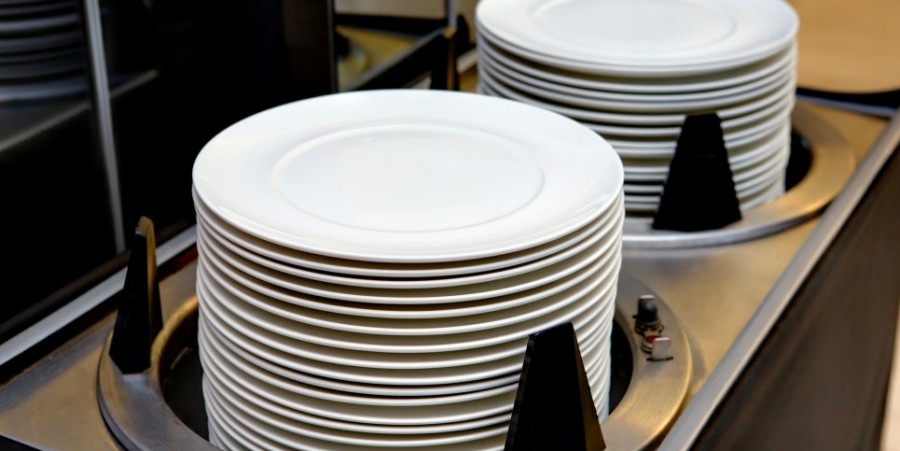 01/31/2022
Read 573 times
-
2.91
/ 5 Based on

66

Votes
-
2 min
Dinnerware Storage and Transport
Cleanliness is one of the most critical elements of any good foodservice. Before and after each party of guests comes in, there should be an organized and efficient process in order for cleaning up and keeping each table prepared. Thankfully, there is no shortage of tools that can help you do just that.

Bus tubs and bus boxes are useful items for your dishwashing operations. Dirty dishes, bowls, and other table items can be carried in one of these containers in bulk, allowing bus staff to quickly clear up the dining room for clean dinnerware replacements.

Once your dishes and other assorted dining items are cleaned, it's time to get them back where they belong. That can be time-consuming, especially if your establishment needs lots of dinnerware for service. Investing in items like dollies, carts, and racks can help you transport items in bulk, keep everything organized until you have a chance to put them away, and—most importantly—help keep your cleaning and storage operations sanitary.

Plate dispensers are invaluable assets for buffets or self-service gatherings. These carts enable mobility and convenience. Some of them can even heat plates to keep them sanitary and give them that fresh-from-the-wash feel. Heated dish storage carts accomplish a similar goal, allowing staff to store dishes cleanly and neatly.

See this Category in our Website
Categories:
REW
REW Academy
Website Categories

Published by:
Christian Dantes
christian.dantes@rewonline.com
REWrite Blog