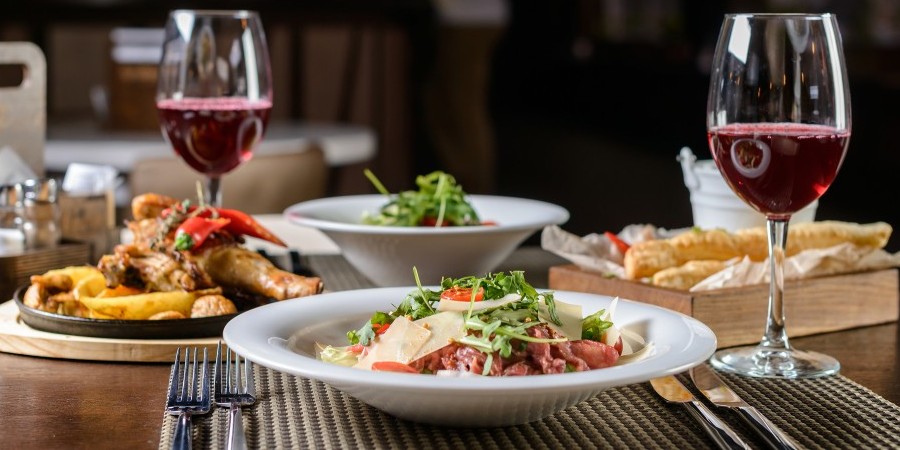 06/29/2022
Read 451 times
-
2.85
/ 5 Based on

68

Votes
-
7 min
Designing A Restaurant Concept
Here at REW, we're not just concerned about delivering the best supplies and tools for your operations. We also acknowledge restaurant owners that need insight and advice to run their businesses better, and no group of owners needs insight or advice more than those who are just getting started in the restaurant industry. To open and run a new restaurant is an intimidating prospect; there are so many factors to worry about besides other restaurants, from consumer expectations to financial requirements. Even so, it is a challenge that can be overcome with creativity, thorough planning, reflection, and commitment—and we're here to help guide you through the process.

This article is the first in a new series dedicated to helping new owners looking to start a brand-new, non-franchise restaurant. The series will cover logistics, planning, resources, and everything else you need to know before getting started. With that, let's begin at square one: determining the concept of the restaurant.

To start, there are three core elements that your concept should possess to succeed in the long-term: direction, playing to your strengths, and addressing a specific market. Beyond these fundamentals, there are locational, construction, and design considerations to think about.

A Concept Needs Direction
A concept with direction is one that possesses a unique identity. After all, you can't have a restaurant without determining what kind of food will be served, the décor, the style of service, and so on. Whatever you decide to implement, make sure it's something that can be easily explained and cohesive. This simplicity will help ensure the marketability and viability of your restaurant.

Play To Your Strengths
A new restaurant should be structured according to the strengths of its owner or owners. Determining your interests and your skillset will help you shape your concept. Irene Li, owner of a Chinese fast casual restaurant called Mei Mei, built her business upon her experience working in a food truck. Figure out what you are most passionate about when it comes to food and how you can apply your skills and knowledge to realizing that passion. Your concept will thrive and take form as a result.

Find Your Market and What It Needs
A good restaurant concept has to have a target market and address that market's needs. This element of the concept requires research and an understanding of the local area around the restaurant. Social factors like socioeconomic characteristics, age, and average family size all impact the scope, scale, and effectiveness of the restaurant concept. Your concept will ultimately revolve around not just your original ideas, but how those ideas serve the unfulfilled needs of your target market. Researching the competition is critical as well; this is how you can refine your concept and design to not only better serve your customers, but also set yourself apart even further from others.

Construction and Design
There is a choice to be made regarding whether you want to construct a new building for your restaurant or use an existing building. Depending on the area you're setting up in and your target market, building an entire establishment from scratch may not be necessary; it could be worthwhile to look at vacant locations in plazas, shopping centers, and densely populated areas. That way, you're not too far from your customers and you can save money on construction.

However, using an existing building also limits what you can do creatively; this is where new construction comes into play. Those willing to pay the higher investment costs for new construction will have much more room for customization and creativity. Of course, this all depends on your budget and scope. If new construction is something you can't afford, especially in light of increasing interest rates and costs of capital, you should consult with interior design firms and other similar groups to figure out how to customize within existing spaces.

…………………………………………

The core of concept development is planning. Everything from location to interior design must have rhyme and reason to it for the restaurant to develop its own identity. When all is said and done, the restaurant will have its foundation, and the rest is sure to follow.

Categories:
Restaurants
REW
Tutorials

Published by:
Christian Dantes
christian.dantes@rewonline.com
REWrite Blog