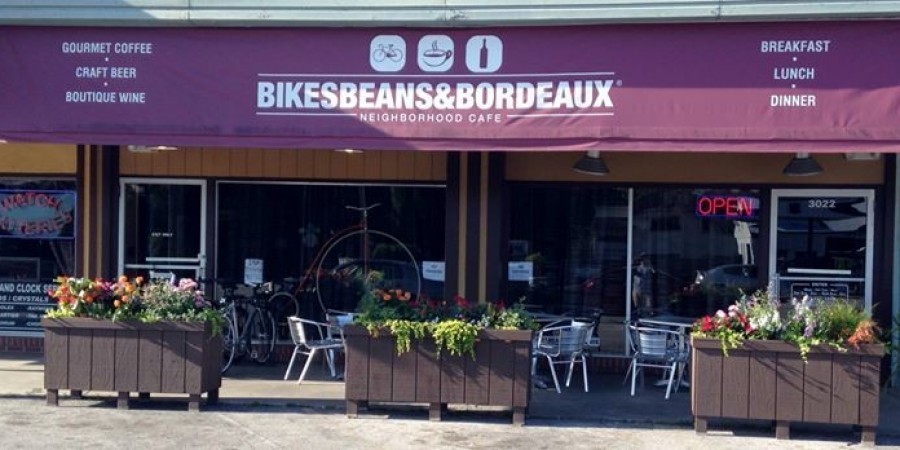 03/17/2014
Read 948 times
-
2.73
/ 5 Based on

72

Votes
-
6 min
Restaurant Equipment World (REW) Visits Bikes, Beans & Bordeaux


Welcome to Restaurant Equipment World's restaurant review, on today's menu is Bikes, Beans & Bordeaux. B3 as they also like to be called, is a "casual yet contemporary neighborhood cafe serving savory fare with a cycling flair". No I didn't just make that up it's on their website, but it pretty much sums things up. Located in the Audubon Park Garden District, B3 is a real cool place to sit, relax and enjoy a great selection of fresh food and drink ideas in an atmosphere that was inspired by the owners love for cycling. Jen and Darrell, have put together a well thought out menu that consists of a variety of fresh organic, vegetarian and low-fat selections for breakfast, lunch or light evening meals.

We decided to try the Hummus Wheel as an appetizer. It's creamy hummus centered on a platter surrounded by "spokes" of fresh seasonal veggies and bread. We had tomatoes, zucchini, squash, cucumbers and breadsticks to dip in the hummus - it was fantastic, a nice healthy and light option. As you may have guessed many of the items on their menu reference cycling and many of the legends that have competed in this sport as well as venues and cycling "lingo". I had The Tour of California, a giant sandwich inspired by the West Coast stage race held every spring. It was sliced turkey topped with romaine lettuce, vine ripe tomatoes, sprouts, avacado, hummus and provolone cheese topped with a dash of salt, pepper, oil and vinegar and served on a multigrain bread. All sandwiches come with a choice of fresh cut carrot sticks or the all familiar pickle and chips. Simple, fresh and very healthy. They also have several hot sandwiches to choose from on the menu. We also had the Bettini Panini. A hot pressed panini fused with fresh mozzarella cheese, salami, pepperoni, ham and zesty pesto on a locally sourced ciabatta bread. It was also fresh and fantastic - I'm hoping you see a trend here! B3 also has a wonderful selection of breakfast options from quiche to Belgian waffles. Worth a try - you know you can never go wrong with waffles. B3 changes their menu seasonally as well, so you are apt to find yummy new surprises every so often when you visit. We can't forget the beans at B3. Bikes, Beans & Bordeaux proudly serves Jittery Joe's coffee, a favorite of the cycling community. Their wine and beer list follows the international cycling season tempting your palate from California to Italy to Paris. You can see there full wine and beer list on there website - check it out!

Walk into Bikes, Beans & Bordeaux and you will see the walls are covered with paintings and photographs from local artists. Jen and Darrell give back to the community by buying local, but they also feature local artists at B3 and adorn their walls with their artwork. Everything is for sale, so when you stop by for a little something to eat you may find yourself going home with full belly and a delightful new wall hanging. B3 has plenty of events to cater to all it's customers. They have trivia nights, live music, beer tastings, artist's open houses and even scheduled rides for the avid cyclist. Check out their website to keep informed of all the new events they have scheduled. And this just in, as I spoke with Jen and Darrell, they we telling me of their plans for expanding over to encompass the store next door. Renovations are in the works as we speak and I'm told they are going to be open for business by the end of this month (March).

Bikes, Bean & Bordeaux is open Monday through Friday from 7am to 10pm, Saturday from 8am to 10pm and on Sunday from 8am to 3pm. B3 is located at 3022 Corrine Drive in Orlando (Audubon Park Garden District). Keep up to date with B3 happenings and menu changes on their website www.bikesbeansandbordeaux.com. Take a little ride on your bike and check them out - you'll be glad you did!




Categories:
Restaurants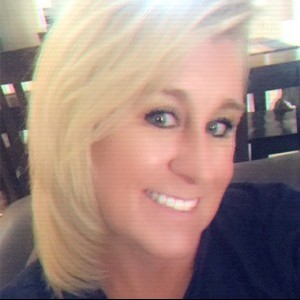 Published by:
Ramona Weisent
ramona.weisent@rewonline.com
REWrite Blog