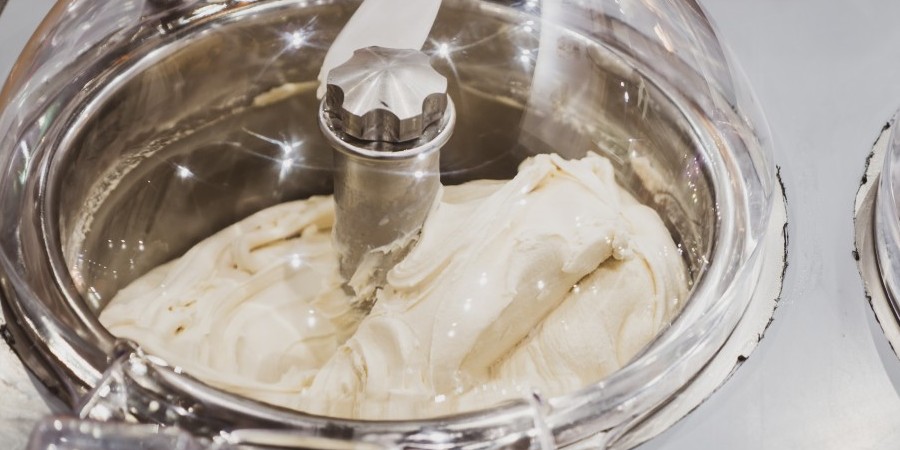 08/05/2023
Read 93 times
-
5.00
/ 5 Based on

1

Votes
-
2 min
Ice Cream Makers
Whether it's a hot day or simply just time for dessert, you can't go wrong with some great hand-made ice cream. The best ice creams are made from scratch with special mixes and a commercial-grade ice cream mixer.

Ice cream mixers are designed to make fresh ice cream using both cooling technology and a compressor. Both of these components work together to make ice cream with very little human input—a boon for kitchen operations that want to increase efficiency without sacrificing quality. The machine uses a paddle to churn the ice cream base, allowing the correct amount of air to help the base reach that thick, creamy consistency that ice cream is known for. A removable mixing bowl within the machine allows for easy serving and cleaning.

Ice cream mixers are also not just for making ice cream, but preserving it as well. Some models, such as Waring's WCIC20 model, have cooling functions for when you just want to keep your frozen treat cool until it is ready to be served. It's a great way to keep ice cream in reserve for any dessert orders without worrying about the ice cream melting or losing freshness before service.

From prep to service, compressor ice cream mixers streamline the process of making delicious dessert. Thanks to the mechanical precision and ease of access, it has never been simpler to make fresh ice cream. 

See this Category in our Website
Categories:
REW
REW Academy
Website Categories
Source:
https://www.tasteofhome.com/article/how-to-use-ice-cream-maker/

Published by:
Christian Dantes
christian.dantes@rewonline.com
REWrite Blog