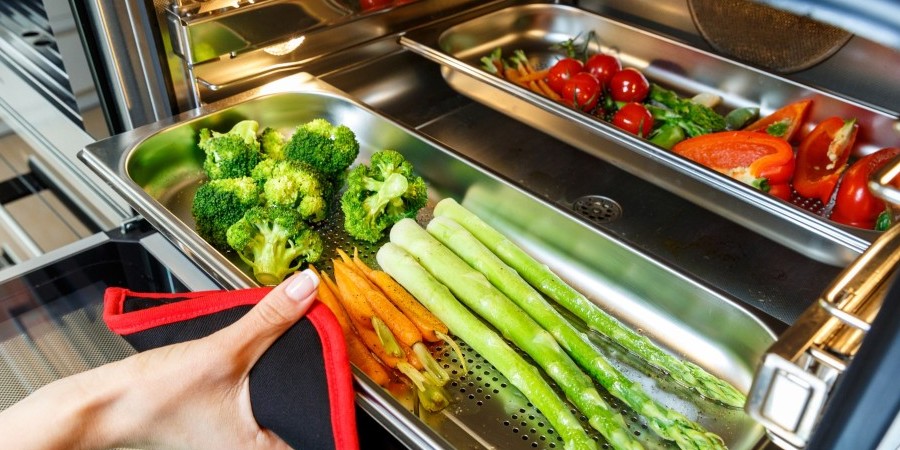 08/12/2023
Read 93 times
-
5.00
/ 5 Based on

1

Votes
-
2 min
Why Use A Steamer?
Ovens are foundational in any good kitchen, and with good reason. They are tried-and-true workhorses in the restaurant industry and are at the front of most people's minds whenever they think of foodservice. And yet, there are still solid alternatives to this conventional method. One such alternative is the modern steamer.

The best steamers are capable of cooking food faster than normal ovens. The time efficiency comes from the fact that the water used to make the steam more efficiently conducts heat than air, which is used by traditional ovens. Defrosting is also much faster with a steam oven for the same reason. Speediness is only the tip of the iceberg for steamers, however; they are as versatile as they are fast, able to properly cook anything from pork chops and beef to vegetables and grains.

Using a steamer also has noticeable health benefits and greatly impacts taste. Steam preserves many nutrients and flavors that could get lost in a conventional oven. This is because the water content in the food is not touched by the steam, thereby preventing the food from becoming dehydrated or degraded. Steam heat can also be more precise than convection heat. For instance, steam ovens can bake a cheesecake without ruining its texture and form.

Steam ovens are an invaluable ally in any restaurant's kitchen. From simple reheating jobs to preparing dinner entrees, the applications of these appliances are many, and their effectiveness and efficiency cannot be denied.




Categories:
Kitchen
REW
Tutorials
Source:
https://www.foodnetwork.com/how-to/packages/food-network-essentials/what-is-a-steam-oven

Published by:
Christian Dantes
christian.dantes@rewonline.com
REWrite Blog