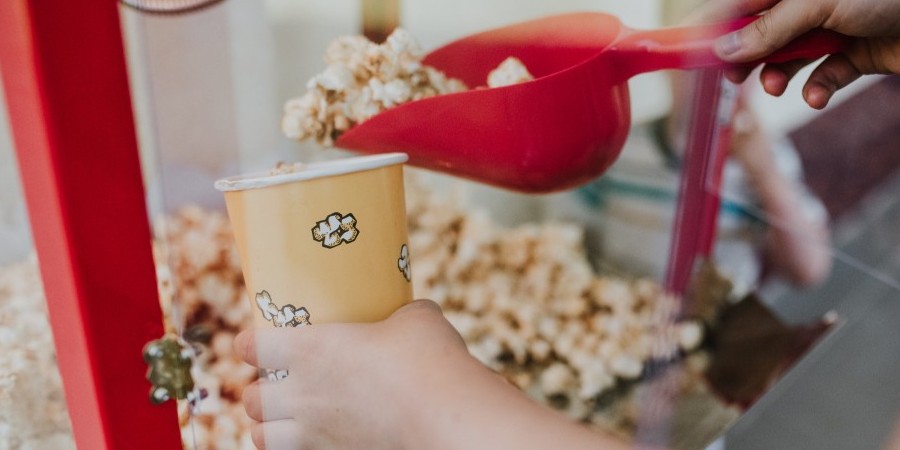 09/23/2023
Read 151 times
-
2.73
/ 5 Based on

72

Votes
-
2 min
Concessions
From cotton candy to popcorn and beyond, concession machines are integral parts of large events and entertainment venues. In this article, we'll be taking a look at some common concession machines and how they work.

Cotton candy machines are tried-and-true staples of carnivals, theme parks, and family gatherings. The cotton candy-making process begins with putting the specialized floss sugar into the large circular bowl sitting atop the machine. The central spinning mechanism then heats up and spins, melting the sugar and filtering it through a screen that creates the fluffy treat that we all know. It generally takes a few minutes to make a full serving of cotton candy, so the process is by no means lengthy or arduous.

Popcorn poppers, like cotton candy machines, are also widely-used concession appliances. These machines usually consist of a box that stores a kettle. Popcorn kernels are deposited into this kettle along with oil and then heated. This causes the "popping" sound and effect that creates the actual popcorn. The popped kernels spill out of the kettle and into the box where they can be collected and served. As with cotton candy machines, very little input is used to actually make the popcorn; it's merely a matter of turning on the machine to supply the heat.

Hot dog steamers are useful and efficient machines that cook fresh hot dogs quickly and keep them warm until they are served. Inside the steamer is a compartment where multiple hot dogs are stored. The hot dogs are inserted into the compartment, sealed inside the steamer, and then cooked automatically using the buildup of heated steam. Some steamers even have separate compartments for hot dog buns to be warmed.



See this Category in our Website
Categories:
REW
REW Academy
Website Categories

Published by:
Christian Dantes
christian.dantes@rewonline.com
REWrite Blog