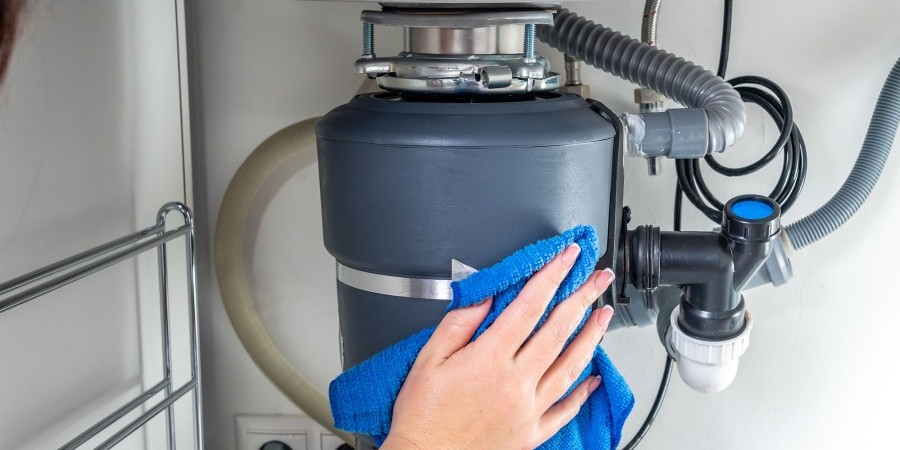 06/29/2021
Read 995 times
-
2.85
/ 5 Based on

68

Votes
-
4 min
Disposers
When you're cleaning up the kitchen, you're going to want a quality garbage disposal unit to get rid of scraps and fully clean your pots, pans, dishes, and other kitchenware. There are some important things to remember when operating a disposer and picking which one to buy. Here is an overview of garbage disposers:


How Do They Work?
Garbage disposers are installed beneath your kitchen sink and their primary use is to break down food-related waste. They are controlled remotely with a switch or button that, when pressed or switched on, causes a grinding mechanism to activate within the disposal unit. A spinning disc rotates at such a fast speed that food particles are ground against the inner walls of the disposal chamber. Then, the particles are washed out of the chamber through small holes.

The only kinds of waste that should be put into the disposer are smaller, weaker food particles. Anything made of thick, fibrous, or tough material, such as potato skins or chunks of meat, should never be put into the disposer, as these materials could cause the unit to jam or clog the sink. You should also avoid pouring potentially damaging substances like oils or grease into the unit.

What Should I Look For In A Disposer?
Although every disposer is functionally the same, certain units may have specifications that might be of interest to you. For example, some disposers are insulated to reduce the amount of noise that they make when they are turned on. For those who seek high-end, quality materials, other disposers are made with stainless steel components.

Each disposer has different levels of horsepower. This means that each one will break down waste at varying speeds. There are also disposers that are designed to use less water, such as InSinkErator models. These specifications may affect the installation process, maintenance and repair, and other factors.

At REW, we not only carry different kinds of disposers with varying specifications, but we also sell helpful accessories. The AquaSaver control panel, for example, can sense waste loads within the disposer and automatically allocate the amount of water necessary to clear it out. We also carry replacement parts, should you need to maintain and repair an existing disposal unit. Whatever disposal requirements you may have, our inventory is ready to help fulfill them.


Restaurant Equipment World is the finest supplier of disposal units and other plumbing essentials for restaurants. Call today and you'll receive quality customer service from one of our knowledgeable and skilled professionals. We can help you make your purchase based on your needs and budget.



See this Category in our Website
Categories:
REW
REW Academy
Website Categories
Source:
https://www.thespruce.com/everything-about-garbage-disposals-4150510

Published by:
Christian Dantes
christian.dantes@rewonline.com
REWrite Blog