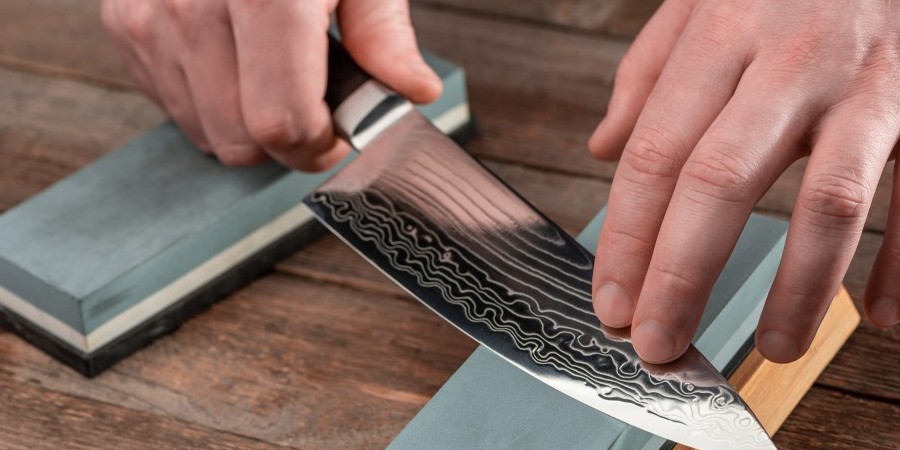 09/27/2023
Read 172 times
-
2.73
/ 5 Based on

72

Votes
-
1 min
A New Cutting Edge: Winco Streamlines The Knife Sharpening Experience
Need to sharpen your blades faster, safer, and easier than before? Winco has you covered with its latest advancements in knife-sharpening technology. With the Blade Station™ Hands-Free Knife Sharpener, the company aims to achieve those aforementioned goals.

The design of the sharpener is definitely safety minded. The sharpening edges embedded in the center of the device have the firmness to truly sharpen even the dullest of blades and minimize the risk of knives slipping or causing unintentional injury. As an added bonus, the sharpener comes with a surface clamp with which the user can hold the sharpener still while it is in use.

The Blade Station™ Hands-Free Knife Sharpener combines ease of use and portability with effectiveness, making it a choice piece of equipment for both amateur chefs and kitchen masters alike. With a few simple swipes, your blades are certain to be good as new and ready for action.



Categories:
Kitchen
Vendors
Tutorials
Source:
https://www.sefa.com/kitchenbiz/post/winco-blade-station-hands-free-knife-sharpener

Published by:
Christian Dantes
christian.dantes@rewonline.com
REWrite Blog