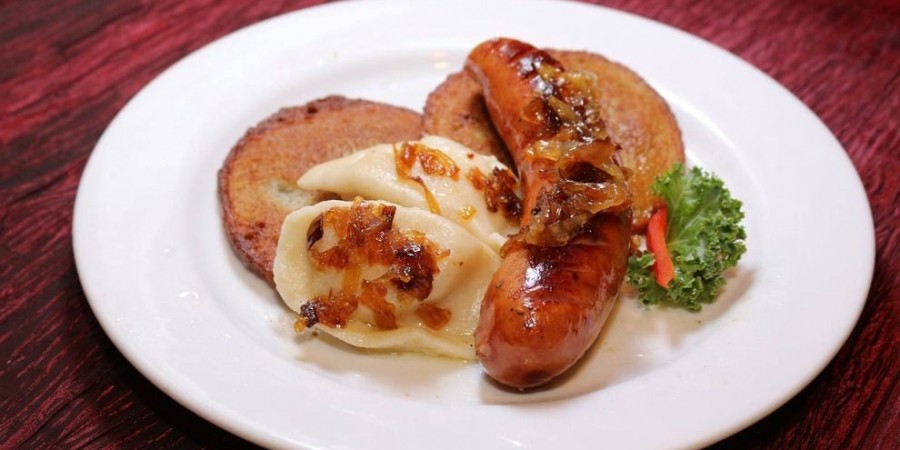 04/15/2014
Read 887 times
-
2.91
/ 5 Based on

66

Votes
-
7 min
Restaurant Equipment World (REW) Visits Anna's Polish Restaurant


Welcome to Restaurant Equipment World's restaurant review, on today's menu is Anna's Polish Restaurant. Located in a small shopping plaza just off Aloma Avenue near Forsyth Rd, is where you will find this hidden gem. It is not the easiest place to find and if you're not careful, you just may miss it - something I do not recommend.

As you walk into the main dining room you'll see the walls are adorned with old world charm all in a quaint setting. Pictures and trinkets from Poland bring about that warm, welcoming feeling along with traditional Polish music playing ever so subtle in the background. A sign over the kitchen welcomes all - too Anna's Kitchen. And that it is, Anna herself can be found there on any given day whipping up some of the traditional favorites from her homeland in Poland.

The menu includes many different Polish favorites including Golabki (stuffed cabbage), Goulash and Schnitzel. The aroma coming from the kitchen was so fragrant; we were excited to get started. We chose the Polish Trio as an appetizer. It included two pierogies, which are stuffed full of your choice of meat or cheese (we chose one of each) and topped with caramelized onion and served with sour cream for dipping. They were amazing. Also included was fresh polish sausage, grilled and covered with bacon, along with (a house favorite) potato pancakes served with homemade applesauce. Needless to say it was gone in mere minutes. Definitely enough on its own, but given our delight for the appetizers, we were ready to move on . . . and that we did. I chose a popular menu item called Wazanki or Polish Cabbage Noodles for those of us who don't have a clue (like me). This is an old family Polish pasta dish that contains flat noodles combined with sauerkraut, mushrooms, bacon, onion and spices. Perfectly seasoned to perfection and oh so tasty. The other entre we chose was the traditional Gypsy Potato Pancake. This is a plate sized potato pancake filled with chunks of beef, onions and bell pepper in a rich gravy, topped with sour cream and parsley. The sight of this entre was amazing and the taste was like nothing we have ever had before. The entrees are hearty and enough so you can share and taste a little bit of everything - a MUST do! We finished off the meal with the Pychotka (Walnut Delight) - almost too pretty to eat! Alas, we dug into this dessert of walnut cake divided by a wonderful vanilla cream with strawberries and whipped cream on the side. It was amazing - a house specialty made by Anna herself. The food was beyond mere colorful words, I can't wait to go back and try more items on the menu!

If you have a large party, never fear . . . Anna's has just opened an additional space adjacent to the restaurant for parties and catered events. Additionally, in the new section in the back is the new Polish Deli. When we were there it was only a few days away from opening, so I'd say it's open now. Don't have the time to stop in for dinner? Run (don't walk) on over to the deli which I'm told will be chock full of fresh meats, pastas and an assorted array of traditional Polish treat for you to take home and enjoy.

The food at Anna's is the epitome of Polish fare. From pierogies to Wazanki, potato pancakes to Pychotka and so much more, you'll find it all at this restaurant. A culinary delight prepared with Anna's love for her country and her passion for cooking the finest Polish cuisine in the area. Check out their website at www.annaspolishrestaurant.com for the full menu and weekly specials. Anna's is open Wednesday from 4:30pm to 9pm, Thursday from 12pm to 9pm, Friday & Saturday from 12pm to 10pm and Sunday from 12pm to 8pm. The restaurant is located at 3586 Aloma Ave, Suite 7, Winter Park, FL 32792 (here's a hint, use your GPS or you may pass right by), or give them a call at 407-657-0020. Check out Anna's Polish Restaurant - you'll be glad you did!

Categories:
Restaurants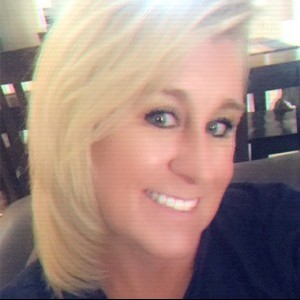 Published by:
Ramona Weisent
ramona.weisent@rewonline.com
REWrite Blog