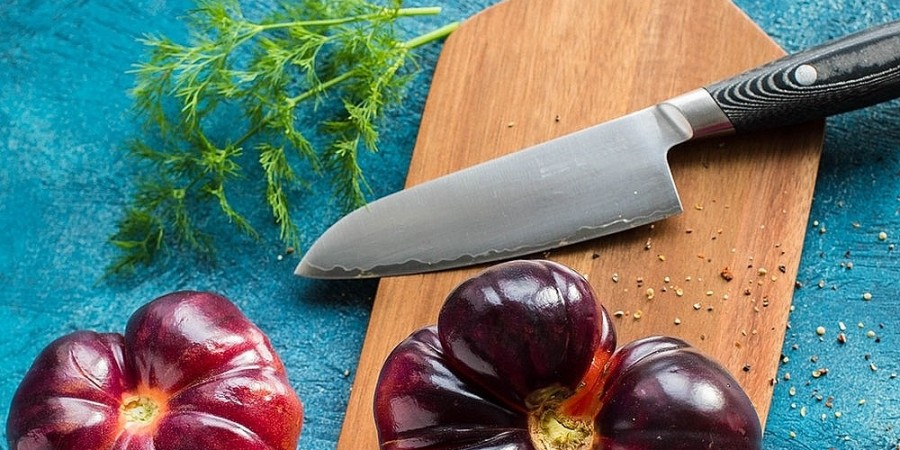 10/21/2019
Read 1559 times
-
2.91
/ 5 Based on

66

Votes
-
12 min
Knifes and Garnishing Tools Overview
Most of us are familiar with common kitchen knives and they are great because they accomplish the tasks that need to get done on a daily basis. We offer all kinds of knives from your everyday kitchen knives to specialty ones. If you've been having trouble like trying to cut a slippery vegetable with a straight edge knife instead of a vegetable knife then you might want to consider at looking at all our options and extending your knife inventory. Because many knives are built with a purpose, they can make your life easier when you have the right knife for the right task. Restaurant Equipment World carries a wide variety of knives check out our knife category to find the right one for you.

1. Knife Sharpening Tool: A sharper knife does a better job of cutting or slicing food but also lets you work faster and safer. Sharp knives need less brute force to cut than a dull knife. When a sharp blade strikes a food surface it won't slip making it easier to control unlike a dull blade. If you have to sharpener your knifes constantly then you many want to consider an electric knife sharpener. They can save you time and are a lot less effort than manually sharpening them. Most people think of an electric knife sharpener as commercial kitchen tool but they have grown in popularity for home use too.

2. Knives: Knives come in many shapes and sizes they all are built with a specific purpose in mind and excel at what they do. We will cover some of the common knives found in kitchens. One of the typically knives you'll find in a kitchen is a chef's knife. Because of their versatile, they can handle many tasks from slicing, dicing, chopping and are good at almost anything. When you prepare meat it is best to use a carving knife because of it's long thin blade it can easy cut large pieces of meat into thin slices. When you have to trim small fruits or vegetables, a paring knife is a great choice because it is a smaller knife, which makes precision task easy to do.

A utility knife is smaller than a chef's knife but larger than a paring knife. These can handle all around every day task like cutting cheeses or slicing meats. Santoku knifes are great because they are a combination of a chef's knife and cleaver. They make smooth use of chopping vegetables and scooping sliced food off a cutting board. To cut through tough foods a cleaver is the best option. You can cut through bones with ease. It's a heavyweight tool that can help with all things meat. Lastly, bread knives feature a serrated blade that helps you cut through bread. The serrations ensure no tearing or squashing when cutting through soft bread. It is also great for cutting foods with a slipper or waxy surface.

3. Knife Storage: When looking at knife storage you have a couple of options. A popular piece of commercial kitchen equipment is our knife racks that feature a sanitizer system. You can easy storage and sanitizer your knives all in one unit. We also offer non-sanitizing knife racks. With these, you will be able to keep all your knives in one place.

A popular option is a magnetic knife holder. You can mount these on a wall to free up counter space. They are also available in various lengths, and you can add magnetic strips as you please. If you need your knife set to be mobile then the best solution is a knife bag. You can transport your knifes from job to job. They are also compact, but can hold many knives.

If you have excess knifes with no blocks or bags to put them in or just want to be able to throw your knifes in a drawer without having to worry about cutting yourself on them then you should consider a knife guard.

4. Carving and Slicing Knives: Although these knives may look similar, they have different purposes when it comes to cutting meat. Carving knifes are thicker with a ridged blade, and have a curved pointed tip for disjointing and cutting meat away from the bone. They offer more control when carving and are ideally used for carving roast and poultry. Slicing knives are long and vary narrow with a straight edge for cutting against a board and slicing large chunks of meat with few bones. They have a pointed or blunt tip and have a more flexible blade is for cutting thinner slices of roast. They are ideally used for slicing large roasts, pork, venison, and fish but can also be used for slicing fruit and vegetables.

5. Vegetable / Herb Knives and Peelers: Vegetable knifes and peelers are a practical and convenient tool that should be included in your kitchen. They come in two different versions, a knife peeler and a swivel peeler.  A peeler enables you to handle and peel potatoes, carrots, apples, kiwis and other fruits easily and quickly. They can reduce the risk of cutting your hands. The peeled skin is always very thin which reduces waste and allows for more efficient use of products. A peeler with a horizontal blade is more multipurpose, as they can peel fruit and vegetables of different shapes while vertical blade peelers are only suitable for elongated vegetables.

6. Garnishing Tools and Kits: Food that temps the eye is more likely to tempt the taste buds. You can create spectacular plates with garnishing tools. These will help you tackle all of your kitchen task with ease from peeling potatoes, coring apples, zesting lemons, or scooping melons. You can create a dish that looks amazing with these tools.

7. Kitchen and Poultry Shears: Kitchen shears can be quite impressive; you can even split a whole chicken in half with them. One of the primary benefits of kitchen shears over normal scissors is that they're more heavy duty and can handle a lot more cutting force. They are excellent at snipping herbs, cutting open food packages and breaking down poultry. Not only can you use these items in the kitchen but they are more than that they are a multi tool. Some feature bottle openers, lid openers, and shell crackers. With all their functions, they could be the last pair of shears you will ever need.

8. Butcher Specialty Tool: If you want your meat to have a clean appearance then you should consider a bone dust scrapper. They are designed to move along the outside of meat for bone dust removal, leaving you with a neat and fresh surface. We also carry band saw blades. If your blade is no longer making precise, smooth cuts then it has become dull, and is in need of replacement. They are designed to effortlessly cut through frozen meat and bone. Lastly, we carry a variety of meat hooks ranging from all different sizes. They are built to be long lasting and durable. This means you can securely hold your food without tearing the meat.

9. Sandwich spreader: You will be able to quickly add all of your customer's favorite condiments to sandwiches, wraps and bagels. They have a flat wide surface makes it easy to spread. Additionally sandwich spreaders that feature a smooth edge are much safer to use than knives, particularly for task that do not require a sharp blade.

We are here to help; Restaurant Equipment World is family owed and operated. We have experienced representatives available at your service. To help you choose the right knives and garnishing tools based on your needs and budget.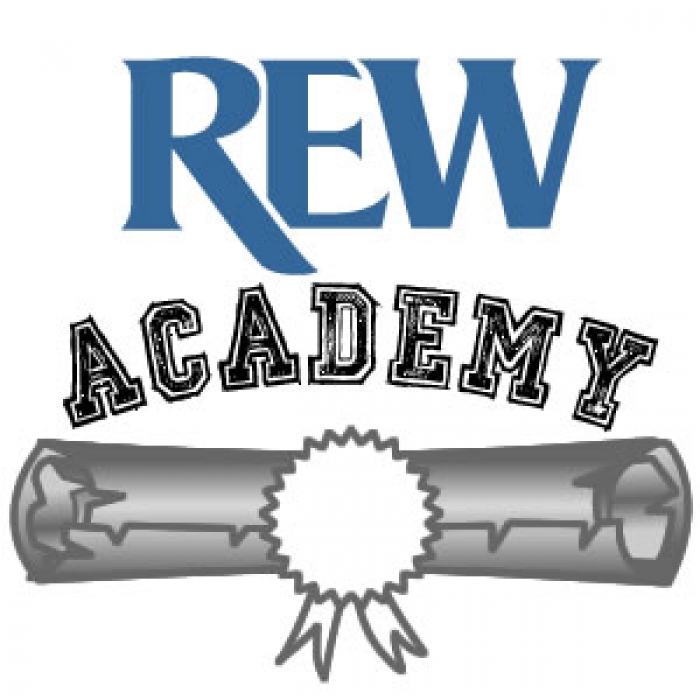 See this Category in our Website
Categories:
Articles
REW Academy
Website Categories

Published by:
Sean Karpowicz
sean.karpowicz@rewonline.com
REWrite Blog