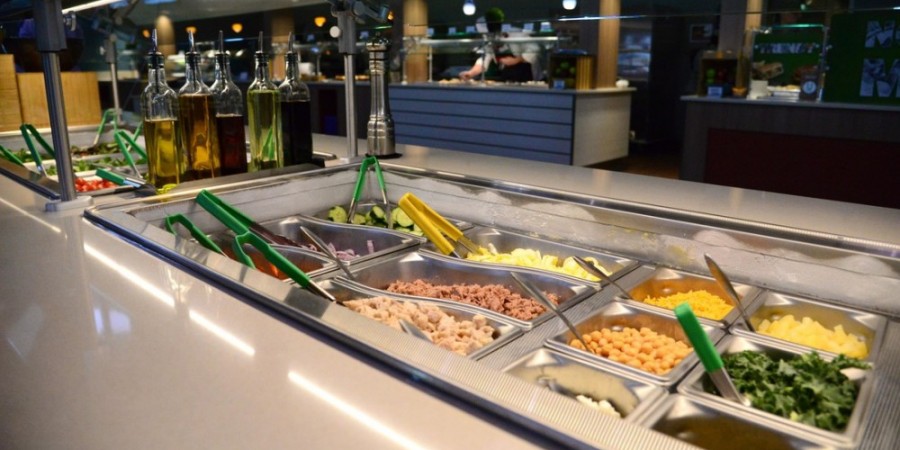 12/11/2019
Read 1289 times
-
2.91
/ 5 Based on

66

Votes
-
9 min
Salad Bar Accessories Overview
A salad bar is a place of freedom. It's a self-serve paradise for picky eaters and those who are wanting to experiment. It's a place where you can be free to pile on whatever you want, and as much as you want. You know you will be back fifteen minutes later because you can. Being there at the salad bar, you have no limitations. You can create whatever you want, make a delicious salad mountain to get the highest return on investment. In the salad bar world, tongs are the keys to happiness, and for others it's a bottomless vat of ranch dressing. Restaurant Equipment World offers many salad bar accessories read the categories listed below for a brief review.

1. Salad Bar Crocks: Because a cold crock can be used for the front-of-house and back-of-house, it's a versatile addition to your collection of prep supplies. You have the option of storing ingredients in them for later use, or you can set them up for customers to self-serve. A great feature about many of the crocks is they are made from temperature-retaining material that keeps contents cold for a long time. Having a cold crock is essential for your catering business or buffet. Salad bars crocks are versatile you can set out vegetables at your self-serving station or keep extra ingredients nearby for use at your prep table. Many of them come with a lid to keep contents fresh and uncontaminated when you are storing them. We offer a collection of salad bar crocks in different capacities to accommodate anything from minced onion to dressing. We also carry crocks made from a variety of materials, many of them can handle high heat and low temperature.

2. Salad Dressing Dispensing Set: By offering salad dressing dispensers at your salad bar, this will greatly reduce the amount of effort it will take to keep it clean. It's a great mess-free solution for your customers and employees. We carry a collection of different models to suit your diner, buffet, and restaurant needs. Not only are you able to use these salad dressing dispensing sets for your salad bar but they are also great for holding other condiments like sauces, sugar, honey, and syrup. Because our dispensers come with easy pour spouts customers can dispense just the right amount of toppings they prefer, this helps reduce food waste and saves you money. We carry some dispensers that are NSF approved. They are dishwasher safe, guarantee harmful chemicals will not seep into food, and will not likely harbor bacteria.

3. Tile Inserts: They're more benefits to using tile inserts than one might think. First, they act as an organizer by keeping like items next to each other so they can help your staff present your salad bar in a way that looks neat and professional. Secondly, they help with easy cleanup. By using these tiles your staff will not have to worry about lettuce, other toppings, or tongs falling in the salad bar base. Lastly, because these cover openings between crocks, they can help you maintain the cool temperature of your salad bar making it run more efficiently. They can hide ice and melted water from your customers' sight too. Restaurant Equipment World offers a wide collection of tile inserts in various sizes and cutouts.

4. Adapter Plate: Adapter plates are an excellent addition to any salad bar. They give you the ability to keep a nice, clean, organized appearance. Many of the plates are constructed from durable stainless steel so they can hold up to daily use in a commercial restaurant. Their is another benefit of using adapter plates they help prevent toppings, lettuce, and tongs into the salad bar base. This makes for a quick easy cleanup. Because these cover openings between crocks, they can help you maintain the cool temperature of your salad bar making it run more efficiently. These are some of the more popular salad bar supplies for restaurants.

5. Salad Bar Spoons: Give your guests the ability to choose the toppings they want for their salad. Most of our salad bar spoons are made from lightweight plastic material, this makes them easy to pack up and transport for catering or a buffet. Many of these spoons are NSF approved. These are dishwasher safe, easy to keep clean, will not promote bacteria growth, and will not transfer harmful chemicals to food. Some of our spoons even have a convenient hanging hole so they can be hung up to dry after they have been washed. These salad bar spoons feature longer handles than traditional spoons, allowing them to be placed in cold crocks and deeper bowls. Another advantage of using salad bar spoons is the ability to prevent cross-contamination. By providing separate spoons for different items in your salad bar, you can prevent this problem.

6. Salad Dressing Containers: When considering salad dressing bottles we have multiple options for you. We carry NSF items that are dishwasher safe and easy to clean up. We also offer break-resistant containers in case the unfortunate does happen and someone drops it we want to at least make sure your container stays in one piece. Our containers are built to withstand high traffic areas or outdoor dining establishments. They also offer excellent clarity, so when you are pouring dressing you can see the freshness of the dressing.

We are here to help. Restaurant Equipment World is family owned and operated. We have experienced representatives available at your service. To help you choose the right salad bar accessories based on your needs and budget.

Contact us...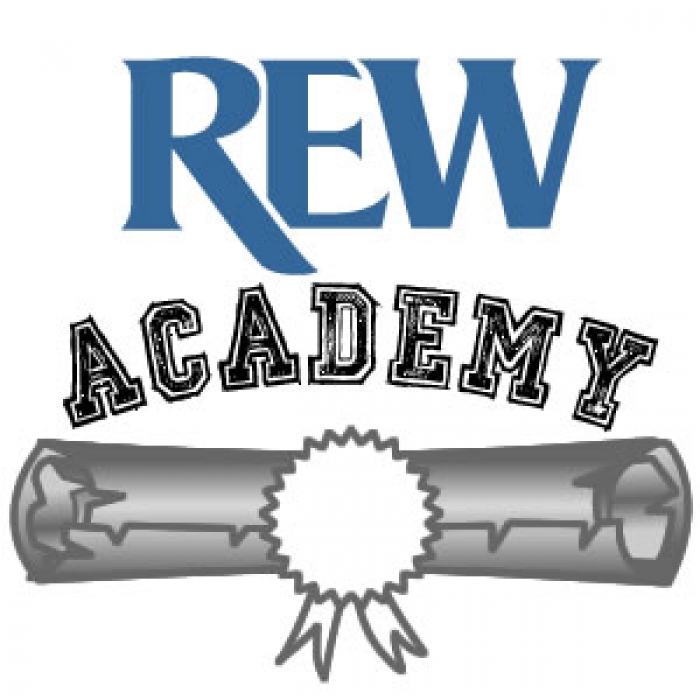 See this Category in our Website
Categories:
Articles
REW Academy
Website Categories

Published by:
Sean Karpowicz
sean.karpowicz@rewonline.com
REWrite Blog