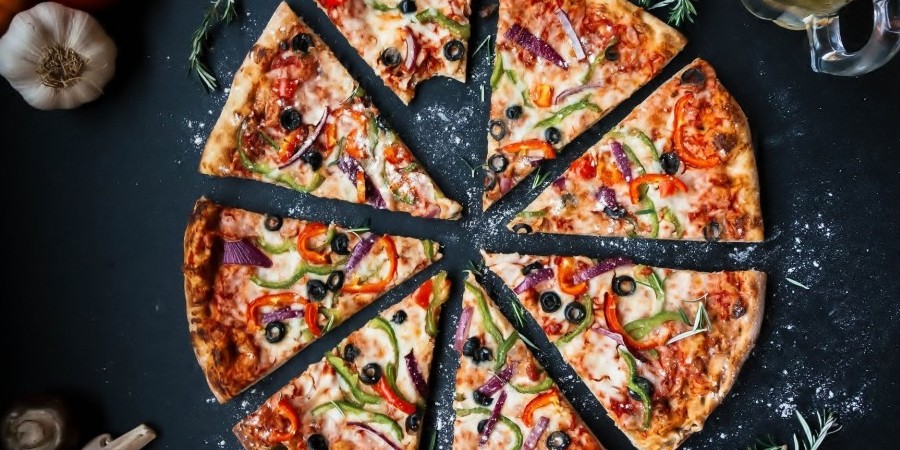 12/06/2019
Read 1477 times
-
2.73
/ 5 Based on

72

Votes
-
18 min
Pizza Small Ware Overview
I would like to think we have all eaten a slice of pizza before or at least been in contact around it. From school lunches to pizza parties or weekend pizza and movie nights it's a strong part of our culture. Whether we are enjoying it by yourself or with our family their is something special about digging into a slice of warm, mouthing watering pizza. Pizzerias have long been the spot in the neighborhood where people can meet, make connections and build a community. Pizza has a way of bringing us together and satisfying the craving for something savory. Whether you are looking for pizzas related items for house use or in need of supplying a growing pizzeria Restaurant Equipment World offers a wide collection of pizza product to help you create the perfect pie.

1. Pizza Pans: No matter what kind of pizza you are making we have the right pizza pan for you. We carry a collection of sizes big and small, from deep dish to thin crust, round to square. Because we offer so many options, you will be able to create personal pan pizzas to large pies and everything in between for your guests. We offer pizza pans constructed from durable material like aluminum and steel.

We carry pans with a special coating called AMERICOAT ePlus some of the benefits you can receive from using a pan with this coating is increased performance by allowing baked goods to easily release from the pan. Another benefit is reduced oil usage due to its nonstick coating the glaze can reduce oil usage by up to 50%. Because these pans often require less cleaning this can help you increase your efficiency and increase production. Most of these products even have a stackable design so you can save space in your back of house.

2. Pizza Peels: Whether you are a high volume or low volume pizzeria, it's critical to have a safe way to remove your hot delicious pizzas from the oven. One of the easiest and safest ways to accomplish this task is by using a pizza peel. This is a shovel-like tool used for transferring pizzas to and from the oven. Commercial pizza peels are made from either wood or metal. They can range in size and are usually round or rectangle in shape. We offer a variety of pizza peels to help you find the right fit for you.

Not only do pizza peels help prevent your employee from getting hurt, but it also prevents your pizza from falling apart. We carry pizza peels in both long and short handles to help maintain a safe distance from the heat in your oven. Here is a helpful tip to prevent your pizza from sticking to your peel. You want to prepare your pizza on a floured surface so that your dough has a thin layer of flour on it. Then, coat your peel with flour. This helps prevent the two from sticking together. Once your pizza is on the peel you will want to work fast so that your dough does not absorb the flour and begin to stick.

3. Pizza Screen: Because of the screen holes it gives your pizza room to breath. This helps prevent a soggy crust and promotes even cooking. These are a great way to heat your pizza or create a crisper crunchy crust. Pizza screens allow heat to easily transfer to the bottom of your pizza. Another benefit of a pizza screen is they help you bake or reheat pizza slices with ease. We offer pizza screens in different sizes these are great for small personal pies to large pizzas.

4. Pizza Stone: One of the benefits of using a pizza stone is a nice even transfer of heat to help your pizza cook evenly and prevent burning. Pizza isn't the only thing you can cook on a stone either you can bake bread, rolls, biscuits, and more. You will be able to achieve consistent crispy results. We carry round and square pizza stones. Our pizza stones are thick durable and built to last with frequent use in your restaurant. When comparing a pizza stone to a baking sheet due to the material of a pizza stone it will hold heat more evenly and draw out water from the dough as it cooks. When you preheat a stone it gives the dough a burst of heat, this helps puff up the crust.

5. Pizza Utensils: We want your pizza slicing to be as easy as possible that is why we carry a wide collection of pizza cutters. You can choose from a pizza cutter wheel or pizza rocker to cut cooked pizzas. We carry high-quality durable pizza cutter and rockers that are built to withstand daily use in high volume restaurants. We carry a valuable tool to have on hand called a roller docker. This helps prevents the rising and blistering of the crust. It will help you decrease the number of air bubbles in the crust before you bake it. We all have had bubbles on our pizza before. We carry a specific tool designed just to pop them! Get rid of the excess air and serve your customers the best pizza. We offer both short and long bubble poppers to help you reach the back of the oven.

6. Pizza Pan Racks: One of the biggest benefits you will receive is room saved on counters and floors because they allow you to hold pans vertically. By storing all your pizzas and trays in one location this will make them easy to find and access we carry small pizza racks for business with lower volume and large pizza racks to keep up with the busiest commercial kitchen. Pizza pan racks are designed to hold pizza pans, either empty or ready to be put in the oven, they can allow pizzas to cool after baking or even a great way to save space. You can use pizza racks with pizza trays, disks, and pan separators. We offer both stationary pizza racks and ones available with casters on it for mobility.

7. Dough Proofing and Retarding Pans and Boxes: By using a dough proofing pan you can make your pizza dough stand out among the others. These help proof your dough, and cooked bread allowing them to have a chewy texture and complex flavors. The proofing process enables your bread and crust to rise higher and has a better texture once they are cooked. These pans and boxes are ideal for pizzerias, sub shops, delis, bakery's and other establishments that make fresh bread in house. You can use these proofing pans for pizza, rolls for subs, crescents, sandwiches, cinnamon rolls and more. We offer a wide selection of pans constructed from different materials. Aluminum pans offer durability and quick cool down times when refrigerated. We also offer plastic and fiberglass pans witch can be resistant to acids and oils. Many of the pans are non-stick, so you will not have to add any additional flour or oil.

8. Pizza Disks: With the help of a pizza disk you will be able to warm up or create a mouth-watering crisper crust for your guest. Because heat can easily travel to the bottom of your pizza this results in quicker baking or reheating of individual slices. Another added benefit of a pizza disk is they can help you prevent your pizza from getting soggy while on display. This is perfect for your pizzeria, sub shop, or concession stand. We carry pizza disk from smaller personal pan pies to large style pizzas. Some of the pizza disks feature a hard coating that can stand up to long-term use in a commercial establishment. Because pizza disk is perforated by design they often allow for an easier release of pizzas. Pizza disk is available in both a perforated and supper perforated design.

9. Pizza Separators: A filled pizza pan separator will help you keep fresh dough ready to go at a moment's notice. This will help you save on prep time because you can store dough or ready-made pies until it's time to bake. This can increase the production of your establishment. A pizzeria will be able to prep multiple pies in their pans and stack them safely to save space and stay organized. We offer pizza pan separators in a collection of sizes from personal pan pizzas to large New York styles pies. Our pizza separators are made to accommodate multiple styles of crust from Sicilian to Chicago style. Best of all we carry pizza separators made out of durable aluminum built to withstand daily use in a commercial environment.

10. Pizza Stands: A pizza stand can help you keep your pizza off the table to create more room these are also great at buffets or places where space is limited. These stands offer a unique customer experience while offering a stable way to serve your pizza. Have your pizza elevated on a stand while having parmesan cheese, red peppers, and oregano ready for use underneath it.

11. Pizza Dough Box Covers: By using a dough proofing pan you can make your pizza dough stand out among the others. These help proof your dough, and cooked bread allowing them to have a chewy texture and complex flavors. These can help your dough from drying out. Keeping the dough hydrated, and fresh while making it easier to work with.

12. Dough Box Dollies: Have you ever tried moving a bunch of loaded pizza dough boxes around? They can be quite heavy. Thanks to a pizza dough dollies they allow you to easily transport large dough boxes around the kitchen. With their durable construction and high round edges, our dollies can move dough effortlessly while holding the boxes securely in place. Dough boxes are an idea for pizzerias, an Italian restaurant, and bakeries that can go through a lot of dough. Our dough box dollies are NSF approved and dishwasher safe making them easy to wipe down and keep clean. Dough boxes can take up a lot of room by using box dollies you will be able to stack your dough boxes helping you free up room and keep an organized kitchen.

13. Pizza Dough Dockers: These are a valuable tool to have on hand with any pizzerias, restaurants, or mom and pop shop. Nobody likes a crust that is airy and blistering a pizza dough will help prevent those issues from occurring. By running a pizza dough docker over the uncooked crust before you bake it. This can decrease the number of air bubbles from forming while baking. We offer multiple wheel options to choose from some feature bigger wheels that are great for a larger crust.

14. Pan Grippers: Quit fumbling around with oven mitts when removing your pizza from the oven. We offer pan grippers that can keep you safe while handling the pizza your customers' lust after. Pizza ovens cook delicious pies, but they also make pizza pans extremely hot. You can keep yourself and your employees safe by using pizza pan grippers. Oven mitts are bulky and not secure, pan grippers can help you reduce the risk of dropping a customer's meal so you won't have to worry about burns or spills. You can use pan grippers for both deep and shallow pans.

We are here to help. Restaurant Equipment World is family owned and operated. We have experienced representatives available at your service. To help you choose the right pizza small ware based on your needs and budget.

Contact us...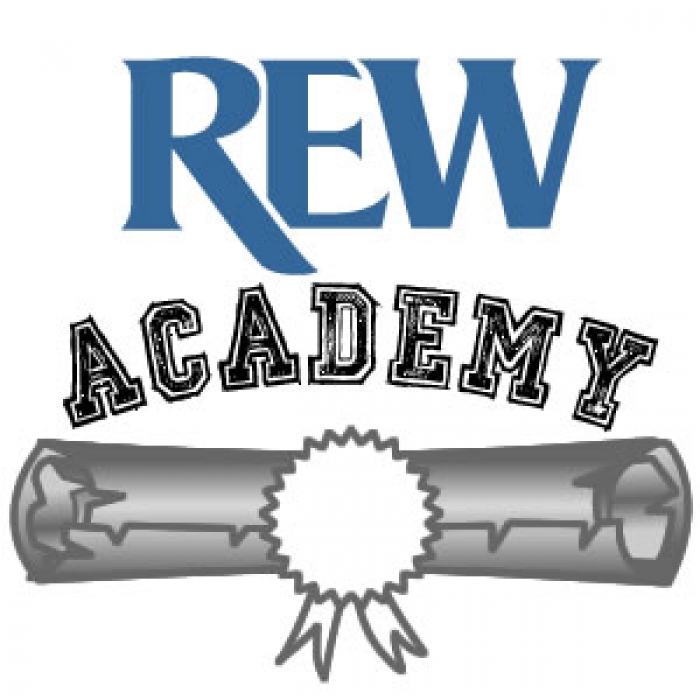 See this Category in our Website
Categories:
Articles
REW Academy
Website Categories

Published by:
Sean Karpowicz
sean.karpowicz@rewonline.com
REWrite Blog