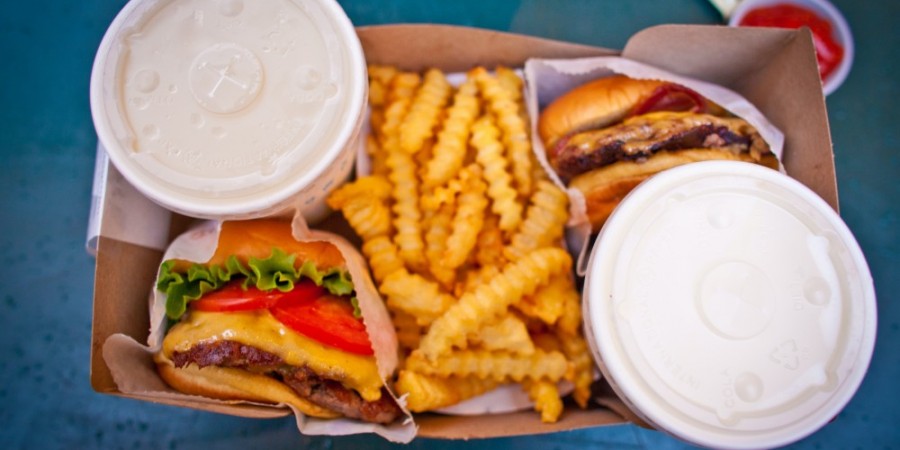 04/03/2020
Read 1146 times
-
2.85
/ 5 Based on

68

Votes
-
18 min
Disposables Overview
Disposables serve a special purpose in the foodservice industry. They are practical and useful in many different ways. They are convenient, durable, and offer easy cleanup. They are excellent for making premade meals for merchandising or a way to serve your customers take-out. Most of the items in this category cater to the idea of grab-and-go or take-out. Disposable items are affordable and let your customers eat wherever they want. Many people like to enjoy restaurant food in their own home or order delivery or take-out. Disposables help make it possible for restaurants to meet the requirements of their customers. Restaurant Equipment World carries a wide selection of disposables, to fit any need. See the list below for a more in-depth review:

1. Food Picks, Cocktail Picks, and Skewers: Enhance the presentation of your appetizers, sandwiches, wraps, and bar drinks with these food and cocktail picks. Their pointed edges can easily push through meat-filled wraps, burgers, and thick sandwiches to hold contents together during transit. Our cocktail picks are perfect for skewing olives, cherries, and other cocktail garnishes. Food picks are also useful at catered events for presenting mini kabobs of grilled shrimp, scallops, or chocolate-covered fruit.       

If you operate a sit-down restaurant, café, bar or catering business having the right picks and skewers is an essential accessory. They serve a couple of purposes. First, they can help food and drink items stay together. Second, they help your food and drinks become more visually appealing. You can make any ordinary lunch entrée, or bar drink look gourmet. We offer picks and skewers in all different sizes, styles, and colors so you can find what works best with your menu. You can choose from skewers made out of wood, plastic, or bamboo. We also offer options that feature labeled ends to make it easy to identify entrees with allergens or other special characteristics.

2. Disposable Utensils: Disposable utensils are perfect for your cafeteria, catering event, ice cream parlor, or fast food establishment this is because you can simply throw them away after use. Many of our utensils are biodegradable and eco-friendly. They are great for delivery and take-out bags. We even offer utensils in bulk. This will allow you to stock up on supplies to ensure you always have some on hand. Our selection of utensils includes all of the essentials like forks, spoons, and knives.

Choose between wood, bamboo or other biodegradable materials. Even though disposable utensils are made out of composite material, they are still strong enough to stand up to dense food. Their some other benefits to using these materials. Bamboo is a strong and durable material. It is also not made with harsh chemicals and it offers a natural look. Wood utensils are also not made with harmful chemicals and are just as appealing. You will feel better knowing the products you are using won't hurt the environment. We even offer biodegradable tongs for Asian restaurants. 

3. Disposable Plates and Bowls: Many of our disposable plates and bowls are made from renewable materials like bamboo, wood and other natural materials. Many of our composite plates and bowls are eco-friendly due to their biodegradable construction. A great thing about these items is you won't have many dishes to wash. They are a great alternative to foam or paper products. They are convenient tableware that is lightweight and offered in natural colors that are pleasing to the eyes. These are perfect for catered events, to-go bags, or cafés.

4. Baking Cups: These baking cups are perfect for muffins. They offer a couple of advantages over using just a pan. First, they offer easy cleanup. All you need to do is pop the mold out of the pan and the muffin is ready to go. They can help prevent sticky batter from being stuck on unlined pans. Second, baking cups provide a protective layer of sanitation. They help prevent the spread of germs from the oven, to display, to the customer. This is great for an event that has food on display and it gives customers peace of mind.

Baking cups also provide some other additional benefits such as moisture control. Without a baking cup, baked goods can become dried out after removing them from the pan. By using a baking cup this can help preserve some of the taste and texture. In the end, this will result in higher quality baked goods. Baking cups can also help with the shape of your baked goods. They can provide shape and stability when transferring them around. This will also prevent crumbling. Lastly, baking cups make for an overall nice presentation of your baked goods.

5. Disposable Gloves: Disposable gloves are a necessity for many restaurants, catering businesses, and grocery stores. We offer a variety of sizes and materials to choose from. You can keep boxes of different sizes in your kitchen to fit different size hands for your staff. Disposable gloves are important because they offer a durable hand covering that can ensure food stays clean and sanitary as they prepare it. Leave gloves in your kitchen, on your worktable, and by your deli counter. The more place you have them the easier they are to access for your employees. We offer food handler gloves made from materials such as latex, vinyl, and polyethylene. These disposable gloves are also useful in doctor's offices, hospitals, and other medical institutions.

6. Disposable Cups and Cones: Disposable cups are excellent for food samples, sauces, and side dishes. These disposable cups are great for a quick easy cleanup. Some are made from durable plastic while others are made out of biodegradable material. They make for good mini serving cups at a catered event or buffets. Many of our disposable cones are eco-friendly and biodegradable. Most are constructed from wood to offer a gourmet feel.

7. Disposable Cup Lids: These cup lids are designed so they can be thrown out for quick and easy cleanup. They are also stackable to help save space in storage. They are perfect for quick service establishments, or for to-go. You'll be able to prepare drinks, and sides for delivery or take-out by topping them off with a lid. Our cup lids are available in a variety of shapes and styles. We also have domes lids that are excellent for topping off smoothies and milkshakes that are piled high with whipped cream. Concession stands, take-out restaurants and café will benefit by having these disposable lids in stock. They can help prevent spills while your employees are handling them.

8. Disposable Bowl Covers: These bowl covers are intended for one-time use. They can be easily thrown away after for a quick and easy clean up. Their covers are lightweight and make it easy to transport food items. Bowl covers can help you keep food safe from contamination during transportation. Our covers fit a variety of bowls. We even have one's with a dome shape to allow them to accommodate larger menu items. You can use bowl covers to protect deli meats, cookies, or cheese platters for catering. You can even use these to give to your customers to take home leftovers. Some of the covers are translucent to provide complete visibility to the content inside. This is very helpful for prepackaged items as it allows customers to see what is inside.

9. Disposable Take Out Containers and Lids: These containers are designed to be affordable, lightweight, and easy to store in your kitchen. We offer take out containers with and without compartments. Containers with compartments are useful for packaging takeout meals because they allow you to keep food separated. Take out containers and lids are great for restaurant owners for a couple of reasons. First, they are affordable so you can get them in bulk. Second, they insulate food well so it will still be fresh for your customers. The containers are available in different styles and sizes so you can find what fits your menu. Lastly, many styles have a hinged lid that is easy to open and close so your cooks can package to-go orders quickly.

If you sell sandwiches or hot dogs we have special to-go containers for these items. Either choose between hot dog trays or take out hot dog bags. These are ideal for your concession stand. We also carry a variety of take out and snack bags. These are perfect for sandwiches, fries, or chips.

10. Disposable Candle Lamps: Candles are an excellent way to enhance the atmosphere in your establishment. With candles, you can make the establishment feel like a relaxing environment. You can use them on dining room tables or just bring them out for special occasions. Our candles are made from high-quality wax. These candles burn slowly to help you save money on replacement costs. Some of our candles have up to a 60hr burn time. Candles create a warm and inviting light. These are excellent for dining areas in your restaurant, or bar. They are available in different sizes and styles. Choose between clear and frosted glass. Frosted glass provides a softer, cool glow compared to clear glass when lit.

11. Disposable Container Covers and Lids: Disposable containers and lids are very useful for restaurants. They work great for bakeries, market stands, and to-go meals. By using disposable containers you will be able to prepare and merchandise prepped food for display or use them as take-out containers. Disposable containers are practical and have many uses. Either way, they provide a safe way to store food and keep it fresh until it is ready to be consumed. These containers are easy to store because they are stackable so they will not take up much space. Many of the lids are clear this will allow cooks, staff, and customers to easily identify the contents inside without opening the container.

12. Doilies: If you are looking to create an affordable and efficient way to add sophistication to your display setting, a buffet line, or merchandising area then you should consider doilies. You can place them on serving trays or areas in your bakery display case too. Your guests will be impressed by their elegant designs. Make eye-catching displays with doilies to use them to present pastries, desserts, appetizers, and other foods. This is a great way to catch someone's attention and boost impulse sales. You can place disposable doilies almost anywhere and if you happen to get donut filler or some other stain on them you won't feel bad throwing it out and replacing it.

We are here to help. Restaurant Equipment World is family owned and operated. We have experienced representatives available to help you choose the best disposables for your needs and budget.

Contact us...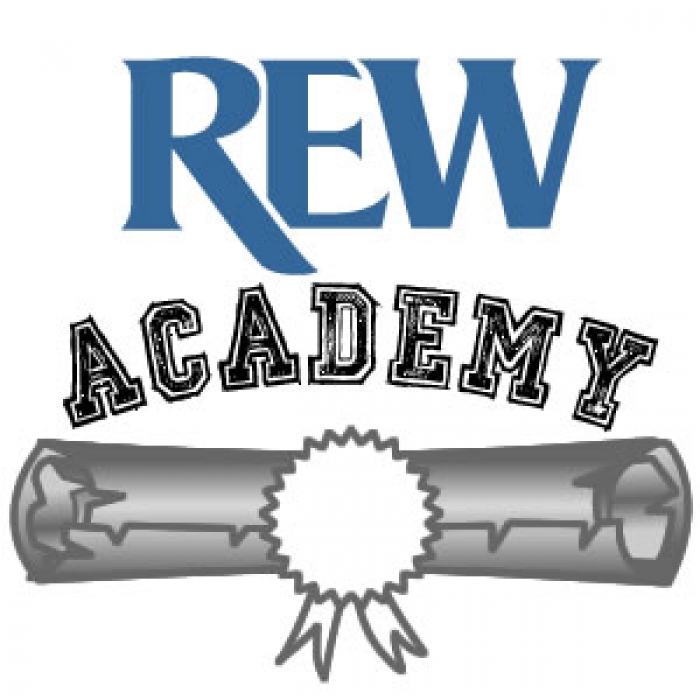 See this Category in our Website
Categories:
Articles
REW Academy
Website Categories

Published by:
Sean Karpowicz
sean.karpowicz@rewonline.com
REWrite Blog