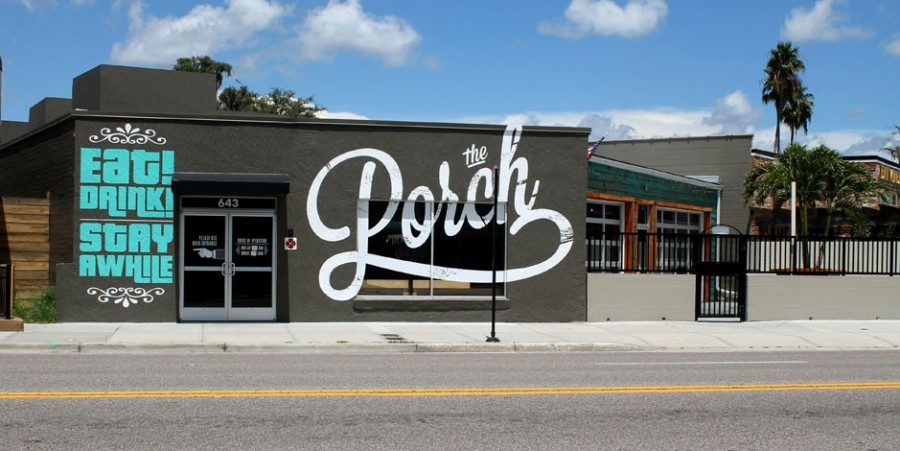 04/17/2020
Read 112 times
-
2.91
/ 5 Based on

66

Votes
-
5 min
Restaurant Equipment World (REW) Visits The Porch
        COVID-19 has many restaurants either closing their doors or having to adapt to a new way of doing business. The pandemic has turned The Porch, a very popular and usually busy American restaurant into a ghost town, but like many other restaurants they are adapting. Their bar and dining room may not be full because of social distancing, but the adjustments they have made allow them to continue to operate.

        The Porch has taken precautions to keep its staff and customers safe by reducing person-to-person contact and offering a specific pick up point for customer take-out orders. They have minimal staff working to take orders and drop off food to reduce contact. They have a table set up at the entrance of their restaurant to prevent people from going to the other side of the restaurant where the chefs are preparing food. Cleanliness and sanitation is a top priority with an uptick in the use of hand sanitizer, gloves and cleaner to make sure everyone stays healthy. Their chefs even wear a mask while preparing the food to be on the safe side. The good news for everyone is according to the FDA there is currently no evidence to support the transmission of COVID-19 associated with food. 

        Prior to the pandemic, The Porch did not offer delivery to their customer, but with changing times they  had to adapt. They have adjusted their business strategy to include the implementation of Doordash to help get their tasty, upscale bar food into the hands of their customers. Using Doordash has been so successful in the new environment they will most likely continue to use it after the pandemic is over. Instead of having people dine-in, they now only offer takeout food and alcohol – yes this means you can get a cocktail to go. In order to offset the lack of dine-in capabilities, they have also adjusted restaurant take-out hours to Monday through Sunday from 12:00pm to 8:00pm allowing their customers to enjoy their food every day of the week.

        Another way the porch as adapted is by increasing their social media advertising. Restaurant foot traffic is down right now but that does not mean you need to see a decrease in orders as well. Social media has been a great way for The Porch to keep their customers informed and up-to-date with any changes they have made. The staff cannot wait for this to pass and to get back to full operations, but they are very thankful for all the support from the community to help them get through this tough time. We all need to take some part in helping out the community and local businesses. 

        The Porch has two locations in Florida, one in Winter Park, and the other in Longwood. Check out their full menu at https://www.theporchwinterpark.com or give them a call at (407) 571-9101. Visit them on their social media sites - check them out on Instagram @porchwinterpark or on Facebook @ThePorch.

        The Porch has made changes in how they do business to adapt to this environment. The changes are practices to keep everyone healthy and to better serve you. Check them out you will be glad you did.


Categories:
Restaurants
Articles
Interviews

Published by:
Sean Karpowicz
sean.karpowicz@rewonline.com
REWrite Blog