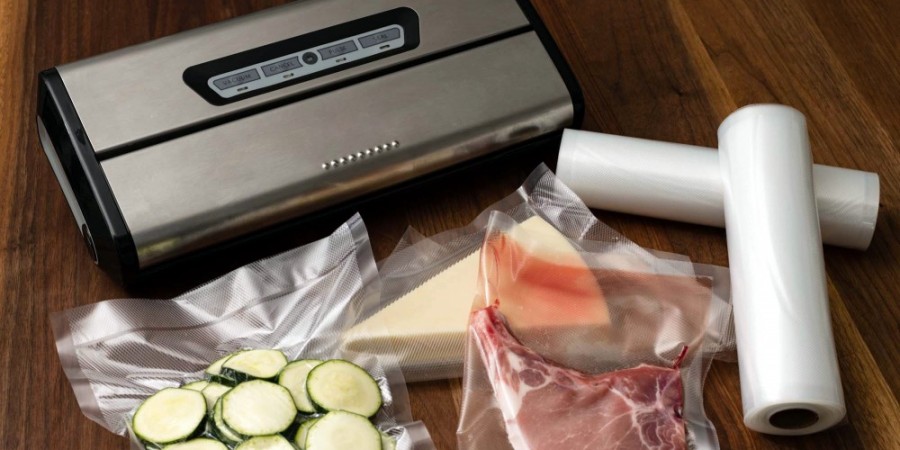 05/12/2020
Read 699 times
-
2.85
/ 5 Based on

68

Votes
-
9 min
Why You Should Own a Vacuum Sealer
       Restaurant Equipment World has created this guide to help you learn about all the benefits of vacuum sealers. They are mostly known for being able to seal food then stuff it in your freezer for later. However, we are going to uncover some things you may not know about them. Vacuum sealers are an excellent tool to cook with. They are a great way to save money and they help preserve food quality. Vacuum sealers are offered in a couple of different types. We will cover the pros and cons of both. Keep reading to learn more about vacuum sealers and their benefits.
       Vacuum sealers are an excellent way to add depth to your cooking ability. One of the most popular ways to cook with a vacuum sealer is sous vide. This is a cooking technique commonly used by the pros to offer high-end quality results. This technique is often found in restaurants but has become popular for home cooks. This process is vacuum sealing food in a bag, then cooking it in a precise temperature water bath. The results are impossible to achieve by other cooking methods.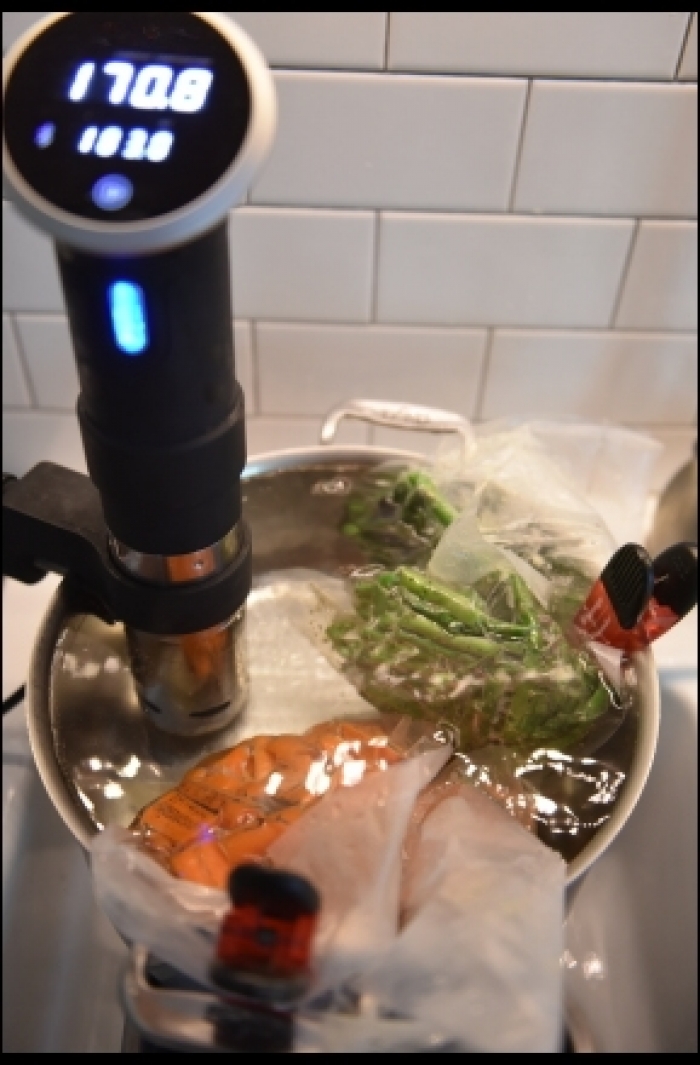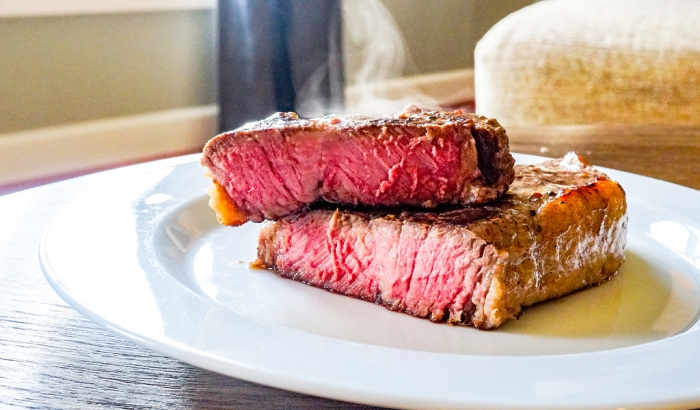 Why would you want to cook using this method? Well, it's very easy with only 3 steps many people can do it and because of the results. You end up with a couple of benefits consistency, taste, waste reduction, and flexibility. Because of the precise temperature, pressure, and time, you will get the same results every time. There is a boost of flavor because the food cooks in its juices resulting in juicy and tender meat. Traditionally cooked food dries out and loses volume. On average a steak can lose 40% of its volume but with sous vide it loses none. It also does not require constant attention because it holds food at an exact temperature so you don't have to worry about overcooking. This is just one of the cooking methods possible with a vacuum sealer.
       Another benefit of having a vacuum sealer is the ability to preserve food. The magic of a vacuum sealer happens by removing the air from the bag. This will help protect your food from bacteria growth, freezer burn, and dehydration. The results are high-quality freshness for an extended period of time. You can vacuum seal almost any type of food meats, vegetables, fruit, bulk goods, and more. However, there are some exceptions that either requires some steps before sealing or not to be sealed at all. The ability to preserve food goes hand and hand with a vacuum sealer's ability to save you money. Because of the increase in shelf life, you will be able to reduce food waste. You will also be able to buy in bulk and save food for when you need it. You will be able to keep food as fresh as possible with a vacuum sealer. Vacuum sealed products often last 3 to 5 times longer than a non-sealer food item. Overall, they are ideal for any restaurant that wants to save money.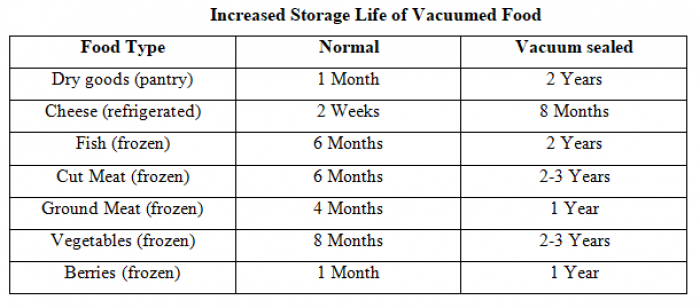 Now that you have decided to get a vacuum sealer we will go over two of the most common types. These machines come in two different variations, Chamber vacuum sealers and external vacuum sealers. Chamber sealers are best for when you are doing a lot of sealing, working with large batches, or sealing liquids. They usually have a higher upfront cost  but they give you the best performance and versatility. External vacuum sealers are excellent if you are only doing occasional sealing, and if you are not sealing liquids. They cost less than a chamber machine and provide a great seal but lack the versatility and performance of a chamber unit. Chambered machines work better for commercial use. They usually work fast and have a larger sealing bar. Some even let you seal multiple bags at once to make it easy for large batches. The best machine for you will vary depending on your application.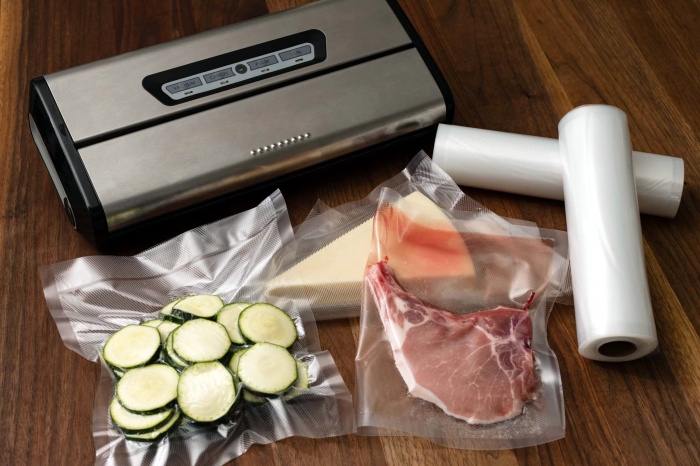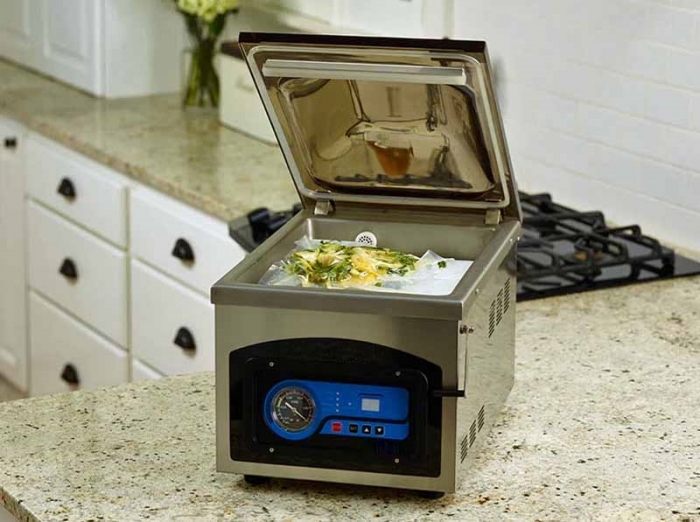 In conclusion, vacuum sealers offer many benefits. From providing more depth to your cooking abilities to helping you save money and preserve food. In the long run vacuum sealers will pay for themselves. Either chamber or external sealing machines will provide a lot value to you. We are here to help. Restaurant Equipment World is family owned and operated. We have experienced representatives available to help you choose the best vacuum sealers for your needs and budget.
See this Category in our Website
Categories:
Tutorials
Articles
Website Categories

Published by:
Sean Karpowicz
sean.karpowicz@rewonline.com
REWrite Blog