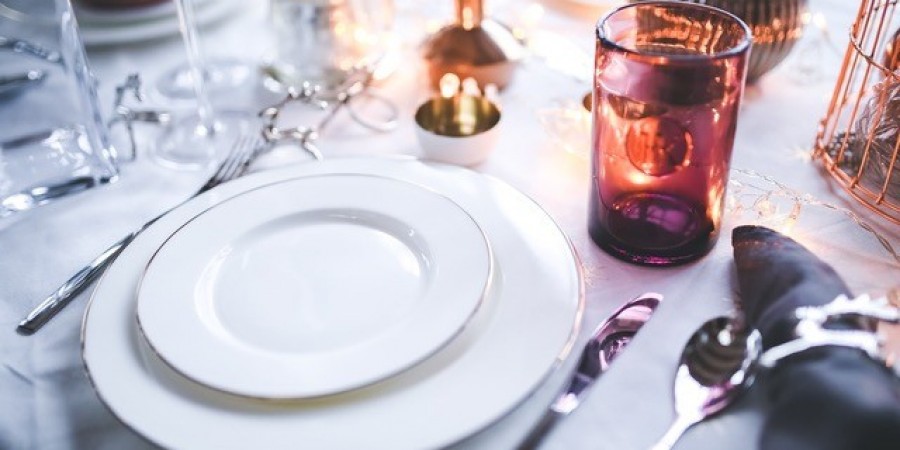 07/07/2020
Read 1347 times
-
2.91
/ 5 Based on

66

Votes
-
22 min
Dinnerware Overview

There are so many types of dinnerware offered it can get confusing trying to pick out what is right for you. Several factors go into choosing the right kind, including customer volume, affordability, the type of establishment, and the frequency of use. You'll want to be sure you choose durable dishes that won't chip or crack. We carry a wide selection of dinnerware because Restaurant Equipment World wants to make sure you find all the pieces you need. See the list below for a more in-depth review:

1. Melamine and Plastic Dinnerware: We offer melamine plates and plastic plates in a variety of different shapes and sizes. These are the perfect option for serving breakfast, lunch, or dinner. Melamine plates are an attractive and reliable dinnerware solution for any high-volume restaurant. They offer both style, function, and durability. We have a large variety of color options to choose from so you can find what works with the décor of your establishment.

One of the biggest benefits of melamine dinnerware is they are sturdy in construction. This means they are resistant to cracking, breaking, and shattering. This allows them to be used in a variety of indoor or outdoor settings. Just because they are durable doesn't mean they have to sacrifice their appearance. Melamine plates feature a glossy finish and a great color that looks close to the look of china but without the added cost and maintenance.

2. China Dinnerware: There are many types of china to choose from the most common types of china are bone china, ceramic, and porcelain. Bone china contains at least 25% of bone ash and is the most expensive type of china. However, it's glazed outside protects it from chipping. This results in a thin-walled plate that offers a refined look making it perfect for upscale establishments. Ceramic china is usually thicker than bone china and porcelain. This thick build results in durable dinnerware great for Asian restaurants, upscale establishments, or even catering companies. Porcelain is made from malleable clay and is usually more affordable than traditional and bone china. Most pieces are dishwasher, microwave, and oven safe.

There are a couple of things you should take into consideration when purchasing china. First is a perspective from the front of house. Does the style of your china go with the mood and theme of your establishment? Will it add to the experience of how people will evaluate their dining experience? Lastly, how does the color and style of your china go with the presentation of the chef's plating of food?

It's not just front of house things you need to think about but back of house things too such as sanitation, how well will they prevent crazing and cracks that can accumulate bacteria? You will also want to consider the durability of your china. Will it need to withstand use in commercial foodservice, or does it need to be microwave and dishwasher safe? Lastly, you will want to think about storage. Does your dinnerware need to be stackable to save space? These are all some things to think about when considering what china works best for you.

3. Tuxton: The privately owned and family-run, Tuxton China Company has a long successful tradition of creating dinnerware. They are one of the top suppliers in the foodservice industry. They are fully dedicated to great customer service, high-quality products, and are an industry leader in innovation. Tuxton offers a full line of dinnerware equipment so they can have you covered for every meal.

4. Vertex: Vertex offers great top-quality china for your restaurant so you can impress your customers. Starting with just one customer and now have grown to supply many casinos, hotels, and upscale restaurants alike. Vertex if recognized as one of the industry leaders in value, durability, and attractive dinnerware. They offer china in a variety of materials and shapes. They manufacture bowls, plates, cups and everything in-between so you can find exactly what you need. 

5. Dinnerware Accessories: When it comes to dinnerware you need to make sure you have all the things you need to complete the perfect dining experience. This is where dinnerware accessories come in. We carry a wide collection of plate covers, seafood dishes, and thermal liners to keep food warm. We offer many dome-shaped plate covers so you can keep food piled high underneath. They are perfect for delivering meals to a table or keeping dishes fresh while they are in the kitchen. Some are microwave safe so you can keep the food covered to prevent it from drying out. Of the biggest difficulties with large orders is having all the food come out hot at the same time. A thermal pellet base or underline can help you solve this problem. They are designed to help you keep food warm for a long time. You can even use them with large deep style dishes. This is a perfect solution to having every dish come out hot at the same time.

6. Oven to Table Dinnerware: There is no better way to bake, warm, and serve all in one dish. Choose between a selection of skillets, platters, and other dishes that can go directly from oven to table. This is an excellent way to create a unique presentation for your guest. Melt cheese over French onion soup or serve a warm breakfast skillet. Oven to table dinnerware is also perfect in helping you keep food warm until they are ready to be served. This is because it stays in the same dish as it's cooked it.

7. Dessert Dishes: Many of our dessert dishes are made from durable stainless steel, plastic, or, melamine. This makes them perfect for serving delicious tasty treats to your guests. These dessert dishes are available in a variety of different shapes and styles. You'll be able to serve everything from huge scoops of ice cream in a bowl to ice cream sundaes. Many of these dishes are designed with a specific shape for serving hand-dipped ice cream, milkshakes, or soft serve. Make these a part of your restaurant or café and wow your guest with your dessert dishes.

8. Sushi Dinnerware: Make your dishes stand out in your Asian themed restaurant with some sushi serveware. Many of our sushi serveware are NSF listed so you know they will be easy to clean and help prevent the growth of bacteria. Our sushi dinnerware is available in a variety of styles and shapes. Choose between bento boxes or sushi boards that can meet the demands of any high or low volume establishments.

9. Fruit Dish: Add some stunning fruit dishes to your establishment that is perfect for light snacking, professional gathers, or catering services. We offer a wide variety of bowl colors, and capacities. These small bowls can also be added into a meal as a small side dish such as coleslaw, mac and cheese or even dessert like ice cream. Our fruit dishes are made from durable plastic so you know they will last. Many of our fruit dishes are NSF listed this ensures they are safe and will help prevent the growth of bacteria.

10. Metal Dinnerware: If you are looking for new dinnerware for your restaurant, or bar then consider metal dinnerware as an option. Metal dinnerware is a sleek and affordable option. We offer 1000's of options from bowls, plates, cups, and pails. Metal dinnerware is made out of durable material such as aluminum, galvanized metal, or stainless steel. Many of our metal products are visually appealing to be used for front of house applications. When it comes to metal bowls and cups besides offering a retro-style they help you control the temperature. Metal bowls and cups will help hold their temperature over a longer time compared to plastic. Your soups will stay warmer and your beverages will stay colder.

11. Wood Dinnerware: Create a warm, friendly atmosphere with the use of wooden dinnerware. These all-purpose dishes can be used to serve bread, salad, soup, or even the main entrees. Wooden dinnerware is perfect for lodges, restaurants, and diners. Our plates are made from several different types of wood to meet the needs of your establishment. Use a wooden bowl to display fresh fruit, vegetables, or candy bars to your guest in an appealing way. The natural look will complement the décor and color scheme of your establishment. We offer both round and square designs to fit a variety of your needs.

12. Dessert Glass: If you are looking for a classic way to serve after dinner treats then you need glassware. Dessert glasses are perfect for single scoops of ice cream, individual parfaits, and milkshakes. With so many glass capacities to choose from you will be able to find the right glass to match your portions. Many of our glasses are dishwasher and microwave safe making them convent to use in any busy establishment.

13. Glass Dinnerware: If you are looking for an elegant way to impress your guests then consider using glass dinnerware. This is the perfect way to provide a classic, sophisticated feeling because of their upscale appearance. We have all your needs covered from glass plates, cups, bowls, and platters. We offer many different kinds of glass dinnerware. With so many options you can find the right look for you. Large platters work great for serving trays or they can be used to show off food for buffets.

14. Stone Platters: Our stone platters have a natural look that will enhance the presentation of your food. They will fit in well at an upscale restaurant. They are offered in a variety of sizes so you can find what works best. A stone platter is perfect for sushi restaurants, upscale bistros, or for caters. It's a sure way to create a memorable experience for your guests.

15. Supreme Liners: Supreme liners are a great way to serve ice cream, parfaits, soups, and other tasty food. They come in multiple sizes and shapes so you can find what works with your menu. Choose between metal or glass construction to match your décor. Our supreme liners will bring some nostalgia to your presentation. Not only do they look stunning, but they can stand up against the toughest restaurant and bar environments. 

16. French Fry Cups / Bags: Because French fries are popular all year round it's important to have a way to serve, sell, and merchandise them. We offer a huge selection of French fry bags and cups so you can find everything for your low or high-volume needs. They are offered in a variety of trays, cones, bags, and cups. So you're sure to find what you need for take-out or dine-in orders. These cups and bags are available in several materials such as metal, paper, plastic, and bamboo. Serve some of your customer's favorite order of French fries in a durable eye-catching French fry cup. Whether you operate a concession stand, a fast-food establishment, or a fine dining restaurant. Our French fry cups/bags are sure to meet your serving needs.

17. Sherbet Dishes: If you are wanting to add some charm to your desserts then sherbet dishes are a great option. Choose from glass or metal finishes. Many of our metal cups have a mirror-like finish and durable design. They are offered in a variety of sizes so you can pick the right portions for your tasty treats. Glass, or stainless-steel dishes are an excellent choice for serving ice cream or sherbet at an upscale establishment. They are designed to minimize spillage while providing an attractive look.

18. Insulated Dinnerware: One of the biggest benefits of insulated dinnerware is  they can help you keep dishes secure and warm during delivery. This makes them a great choice for retirement homes, healthcare facility, or correctional institutions. Because these products have an insulating feature, they will stay warmer for a longer time. Many of these insulated dinnerware plates come with high sides this allows them to securely hold your plate so that your food doesn't move around or spill during delivery.

We are here to help. Restaurant Equipment World is family owned and operated. We have experienced representatives available to help you choose the best dinnerware products for your needs and budget.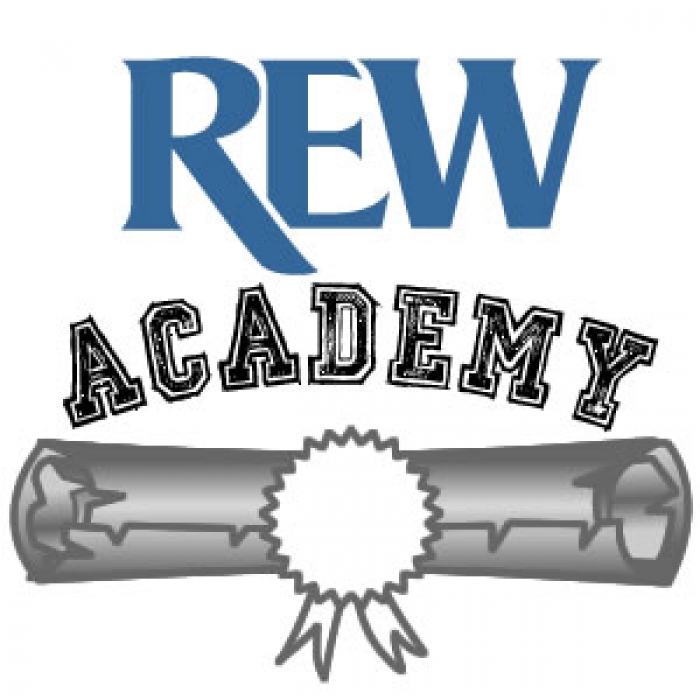 See this Category in our Website
Categories:
Kitchen
REW Academy
Website Categories

Published by:
Sean Karpowicz
sean.karpowicz@rewonline.com
REWrite Blog