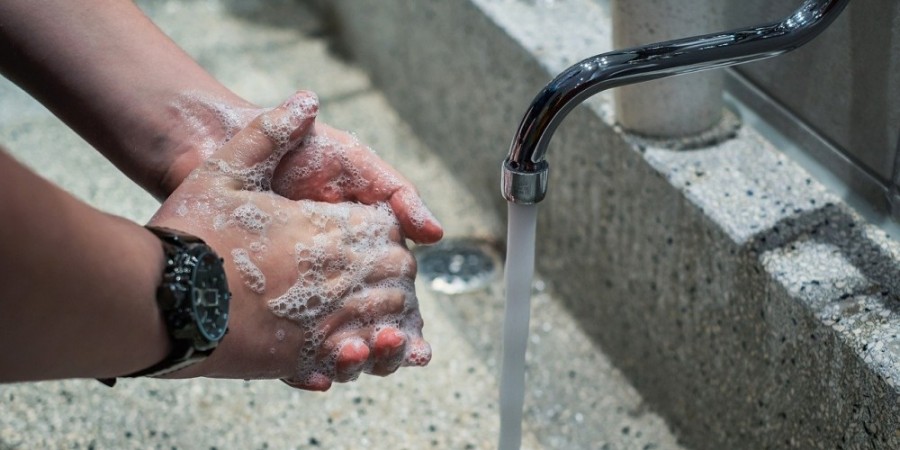 05/28/2020
Read 2187 times
-
2.85
/ 5 Based on

68

Votes
-
17 min
Faucet Fitting Overview
Water is a critical part of all restaurants. It is used in beverages, cooking, and cleaning. The one thing that does change is how you get it. Their are multiple types of faucets to choose from all built to fill a certain need. Some built for dishwashing others for washing hands and some for filling equipment. Restaurant Equipment Worlds wants to provide you with many options so you can find what works best for you. Please see the list below for a further in-depth review.

1. Deck Mount Faucet: Deck mount faucets install on the top of your sink and are easy to connect to your water supply. Because of our wide variety, you will be able to find faucets that will work for the front of house and back of house. Many of our faucets are made from high-quality materials, this means they will last years. Most ordinary faucets are deck mounted. Deck mount faucets are commonly found in restrooms, prep kitchen areas, dish rooms, or behind the bar. These products are easy to install. Most also come with handles that are color-coded to show users which side operates hot and cold water.

2. Wall Mount Sink Faucet: Wall-mount faucets attaché directly to your water lines through the wall and are offered in a variety of nozzle options, so you can choose what works best for you. When choosing a wall-mounted faucet it is important to pick an option that fits your sink. We offer products with a variety of styles such as double-jointed, gooseneck, arched spout, and more. Each of the styles has a unique benefit and features due to its design. If you were looking for a nozzle for a three-compartment sink then a double-jointed option would be ideal. This is because they have a wide range of motion. Other faucets like goosenecks are great for filling up buckets with water. Because of their high neck, they easily allow buckets and other large items to fit underneath.

3. Pre Rinse Unit: Pre-rinse faucets are a necessity in a commercial kitchen. They allow your staff to easily clean leftover pieces of food, sauces, and more. We offer commercial-grade pre-rinse units in both wall mount and deck mount styles. Their are also options with an add on faucet to provide you with more versatility. We have 1000's of options to choose from so we are sure you will be able to find the right fit for your needs. We can help you find a faucet based on certain specifications such as height, or other features. Many of these pre-rinse faucets are packaged with spray valves. Also, many of these pre-rinse faucets come with multiple accessories, such as wall brackets, extra-long inlet connectors, and other accessories.

4. Nozzle and Spout for Faucets: We have nozzles and spouts in a variety of lengths so you can find what works with your large or small sink. We have faucets that swivel in case you need them to move side to side. We also have models available in many lengths to help fit large sinks. Other options we carry are gooseneck options these are perfect for when you need higher clearance. Faucet nozzles are an essential part of your kitchen this is because they help you control the water flow from your pipes to your sink.

5. Service Sink Faucets: These are heavy-duty faucets built to last. They work great over a utility sink or an area for filling up mop buckets. They are available in a variety of price points to you can find what works for your budget. Most are wall-mounted but we do offer some deck mounting options.

6. Pot and Kettle Filler: Pot faucets make it easy to fill large items. Now you won't have to struggle with carrying large pots around. If you are tired of trying to fit bulky pots and pans in your sink then it is time to add a pot filler to your kitchen. Pot fillers are designed for a large range of motion so you can place the faucet where you need it. Pot fillers can be mounted right above your range so you can easily fill pots. They are available in a variety of lengths, faucet nozzle styles, and mounting options.

7. Pantry Faucet: These commercial grade faucets are lightweight and inexpensive by design. They are available in a variety of shapes, attachments types, nozzle lengths, and neck lengths. Many of our pantry faucets are NSF listed so you know they will be easy to clean and reduce the chances of bacterial growth.

8. Single Hole Faucet: Single hole faucets are easy to install due to their single hole base. These types of faucets are ideal for smaller sinks. They combine the spout and mixing handles and often offer a single lever. These types of faucets are great for retrofitting older sinks. Some may even come with a bottom plate to cover three-hole openings.

9. Control Valves for Faucet: If you are upgrading your sink then a control valve is something you may need. Theses allow you to choose between the right amount of cold and hot water. They are offered in multiple sizes and mounting locations. This is a great way to piece together a sink the way you want it instead of buying a complete unit.

10. Glass Filler Faucets and Stations: Drop one of these water stations in with your existing equipment to help keep glasses filled at your bar. They are available in both complete stations or as stand-alone units. These are an easy way to pour water at your bar, nightclub, or café. Water dispensers feature a simple push back arm, allowing you to easily control the flow of water with just one hand. Because they can give you the exact amount of water you need this makes it easy to filler pitchers, tumblers, or other glasses. The addition of a glass filler or station will make sure your service will not slow down.

11. Faucet with Spray Hose: These are some of the most popular and versatile faucets you can get. By combining a traditional faucet with a spout and a spray hose you have you have the ability to do everything a regular faucet does and more with a spray hose. Spray hoses work exceptionally well for cleaning dishes, being used in the pre-wash areas, and filling large buckets. These faucets are available in many different options. Some of these options include hose lengths, nozzle length, mounting type are more.

12. Electronic Faucets: Electronic faucets are an excellent way to save money as well as improve how sanitary the environment is for customers. They are offered in a variety of mounting options and nozzle types. Because electric faucets do not have to be operated by turning handles, they limit the number of germs in your restaurant. They are also a great way to save money because hands-free faucets can help you cut back on your water bill this is because water is only dispensed when your hands are near the sensor. It does not matter how much sink space you have to work with because the different mounting options you can find faucets for large and small areas.

13. Twist Waste Drain: A twist waste drain can be a big benefit to your kitchen. It can save your dishwashing employees the need to deal with grimy arms, dirty dishwater, and save them from possibly cutting themselves from knives. Our twist waste drains are made from durable material so you know they will last. They will allow you to drain your sink's water without reaching into your dirty dishwater. All you have to do is turn the valve to simply drain the water. This twist waste drains will work on everything from hand sinks to 4-compartment sinks.

14. Pedal Valves: Pedal valves are great for when hygienic conditions are a top priority. This foot-activated pedal will help you dispense water hands-free. They are great for cutting down cross-contamination and preventing the spread of bacteria. By adding a foot pedal to your sink, dishwashers and other workers can avoid encountering germs that can linger on faucets. Because of their low profile design, they do not take up much floor space. You will be able to control the flow of water with your feet for dishwashing or washing hands.

15. Faucet Parts: We know how important it is that you get the right part when you need it. We have many faucet parts in stock to help you get a replacement part or the last piece to finish off your project. It is often cheaper to buy a replacement part than purchasing a completely new unit. Here you can do just that and get the right parts you need to keep your equipment running.

16. Wok / Range Filler Faucets: If you want to make your life easier and cook with a wok often then you should consider using a wok/range faucet. This is because they offer a swift and easy way to fill your wok pots with water. Many feature a long arm designed to give you enough clearance in your sink to easily fill up even wide containers without making a mess. These faucets are offered in different sizes and mounting styles. With so many options it's easy to choose one that will work comfortably in your kitchen.

17. Single Lever Faucets: Single level faucets offer an elegant look. The single lever design makes it easy to adjust temperature and water flow. A single lever faucet will add a sleek touch to your bathroom. They are offered in a variety of mounting types, lengths, and nozzles.

18. Faucets for Asian Equipment: If you want to make your life easier and cook with a wok often then you should think about a faucet for your Asian equipment. This is because they offer a swift and easy way to fill your wok pots with water. Many feature a long arm designed to give you enough clearance in your sink to easily fill up even wide containers without making a mess.

We are here to help. Restaurant Equipment World is family owned and operated. We have experienced representatives available to help you choose the best faucet fittings for your needs and budget.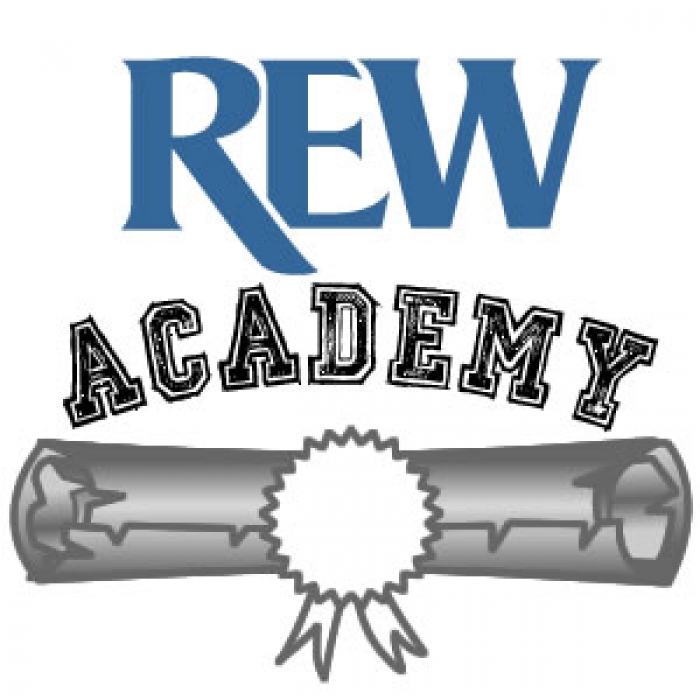 See this Category in our Website
Categories:
Kitchen
REW Academy
Website Categories

Published by:
Sean Karpowicz
sean.karpowicz@rewonline.com
REWrite Blog