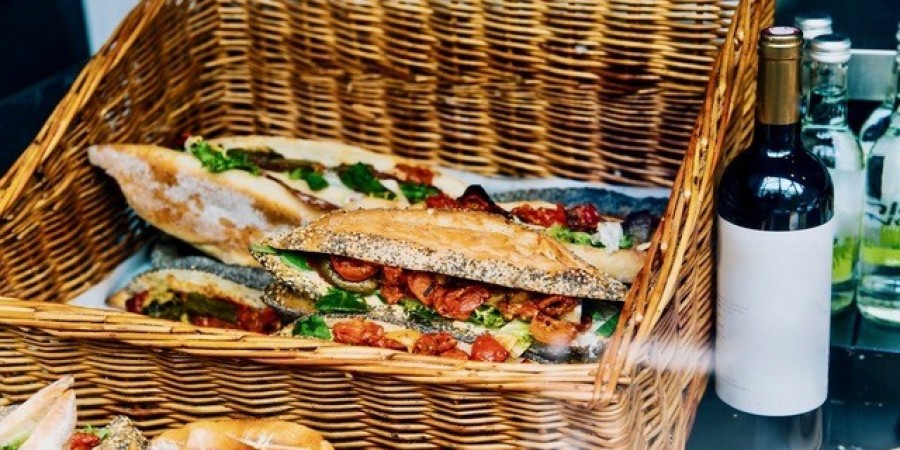 07/15/2020
Read 1068 times
-
2.91
/ 5 Based on

66

Votes
-
16 min
Tabletop Food Baskets and Liners Overview
No matter what you are serving we have the right food baskets and liners for you. Serve some of your most popular food items in a unique way or make them your table centerpiece. Their eye-catching style will make a statement at any restaurant or buffet. Choose from materials such as metal, wicker, and many others. All designed to make it easier for your staff and customers to get what they need in one place. We carry a wide selection of food baskets and liners because Restaurant Equipment World wants to make sure you find all the pieces you need. See the list below for a more in-depth review:

1. Metal Food Baskets: There are many benefits when considering using metal food baskets. Some of the advantages they have are their durability. Because of their metal construction, they won't shatter if dropped. Metal baskets are also available in a wide range of colors and styles, so you can choose what works best for your establishment. They offer a great alternative way to serve French fries, nachos, bread, or other finger foods. With so many styles offered you can find a basket to work with anything your serving. Thanks to the metal construction you know they will stand up to years of use in a commercial kitchen.

2. Plastic Food Baskets: Plastic food baskets are an excellent choice for a casual dining restaurants. By presenting French fries, sandwiches, hot wings, and other food in plastic baskets it helps create a relaxed atmosphere for your guests. These are just a couple of the food options you can put in these baskets. One benefit of plastic food baskets is that many of them are dishwasher safe making for an easy cleanup. You can also line the baskets with paper to help with the cleaning process. Plastic is a great material for fast food baskets this is because it is lightweight and easy to carry. Our baskets are offered in a variety of colors and shapes best of all they won't shatter if dropped.

3. Weave or Woven Baskets: Weave or woven baskets are great for almost any menu item. They are most commonly known for serving bread. However, you can use them for a variety of menu items such as muffins, croissants, or other pastries. You can even line your baskets with paper for the ability to serve French fries, onion rings, rolls, or other items. Adding complementary bread to your meals will make you stand out from other restaurants. Serve these appetizers in an eye-catching woven basket that will make your customers want to come back.

We offer a huge selection to choose from so you can find what will work best to match your décor. Pick from a variety of materials such as plastic, wire, wood, or wicker. We even have an assortment of different shapes and colors so you can get the perfect look. Regardless of the establishment whether it's a diner, café, restaurant, bar, or buffet we have the right basket for you. The care and maintenance of your basket will depend on the material it was constructed out of. Many of them are simple to take care of. This is because some are dishwasher safe making for easy cleanup.

4. Fast Food Baskets: Fast food baskets excel at what they are designed to do, serve fast food. French Fries, hot wings, and sandwiches are just a couple of the foods that work perfectly with this type of basket. Pick from an assortment of different shapes, colors, and sizes to get the perfect fast food basket for your menu. Because many of the baskets are made from plastic they will not shatter if dropped. Their construction also makes them lightweight which is perfect for carrying food around your establishment.

5. Canvas and Paper Baskets or Bags: If you are wanting an interesting way to serve bread or pastries then consider canvas and paper baskets and bags. Many traditional baskets are made of metal, wood, or wicker. These can often be difficult to clean and may break. However, many of our canvas baskets and bags are washable so you can simply throw it in the washing machine instead of spending time trying to clean it by hand. Paper basket options allow you to easier toss out used baskets. These are a great option for catering events.

6. Wood Baskets and Crates: Display dining items or show off fresh bread by serving it in a wood basket or crate. These are versatile in appearance and purpose. You can easily keep kitchen, dining, or serving items stored neatly on display ready to be used. Wood offers an appealing natural look that blends with most décor while also being easy to carry. They are decorative enough to be placed at any table. Our crates are built sturdy so you know they will last. Their natural wood gives off a vintage feel and is sure to bring some charm to your establishment. You will find models compact enough to fit on a table or ones large enough to be used at a self-serve station. They are a convent way to both be a display piece and store items. Keep them behind you counter at your deli or bakery to have fresh baked goods ready. They are easy to maintain all you need to do is wipe them down with a damp cloth and occasionally seal them with oil.

7. Display Baskets: Whether you are looking to display fresh bread or organize your store these display baskets are a great place to start. They can help you optimize your space to present your featured products and add to the atmosphere to your store. They are available in many designed from countertop models to baskets you can hang and even large free-standing baskets. With so many styles and sizes to choose from it will be easy to rearrange for seasonal displays or cleaning. These display stands are also great for holding bread at your bakery, or for displaying grab and go items in a coffee shop.

8. Fruit Baskets: Fruit baskets keep your display organized and make it easy for customers to grab and go what they need. Many of these baskets are made from a wire construction. This makes the fruit inside easily visible to help both your staff and customers. It will help customers easily identify what is inside and will help your staff keep an eye on what needs to be restocked. Some of the baskets work with a first in first out design this will help ensure your fruit stays fresh. A big benefit of fruit baskets is that they help you store more fruit in a compact space than a bowl or platter does. Many of our fruit baskets feature a unique design to complement the décor of your establishment. Between the fruit and the basket design, they are sure to catch the eyes of your customers.

9. Paper Liners for Baskets: There is a couple of reasons why you should consider using paper liners for baskets. Not only do they help prevent your dinnerware from becoming covered with grease and crumbs, but they add to the presentation of your meal. We offer liners in all different sizes and styles so we are sure you will find an option that will work with your establishment. One of the best things about these liners is that you can simply throw them away after use. This makes for an easy cleanup for your staff. Paper Liners are perfect for serving food in restaurants, bars, or cafés. They can be used not only for baskets but in cones, and trays as well. They are a necessity if you are wanting to keep your food baskets free of grease. Many of our paper liners include pre-cut sheets. This allows the user to easily pull a sheet from the dispenser to be used.

10. Plastic Liners for Food Baskets: Keep grease and crumbs away with plastic liners for food baskets. They are also exceptionally well at keeping moisture away from the basket underneath. These liners are also capable of controlling liquids, unlike many other liners. Because of their plastic construction, they are easy to clean and maintain. All the need to do is simply slip in into a basket and you are good to go. Removal is just as easy when you are done.

11. Cone Shaped Baskets and Holders: Cone-shaped baskets and holders are a great way to create an interesting presentation. What makes then unique to other designs is their height. Cone-shaped baskets are the perfect tool to achieve a more visually appealing presentation. These cone-shaped baskets work well in many environments like a modern bar, pub, or brewery. They are sure to help add to the atmosphere of your establishment. The shape of these baskets makes them perfect for serving long and narrow food such as French fries, mozzarella sticks, and chicken tenders. All you need to do it line the basket with some paper place in the food and you are ready to go.

We are here to help. Restaurant Equipment World is family owned and operated. We have experienced representatives available to help you choose the best food baskets and liners for your needs and budget.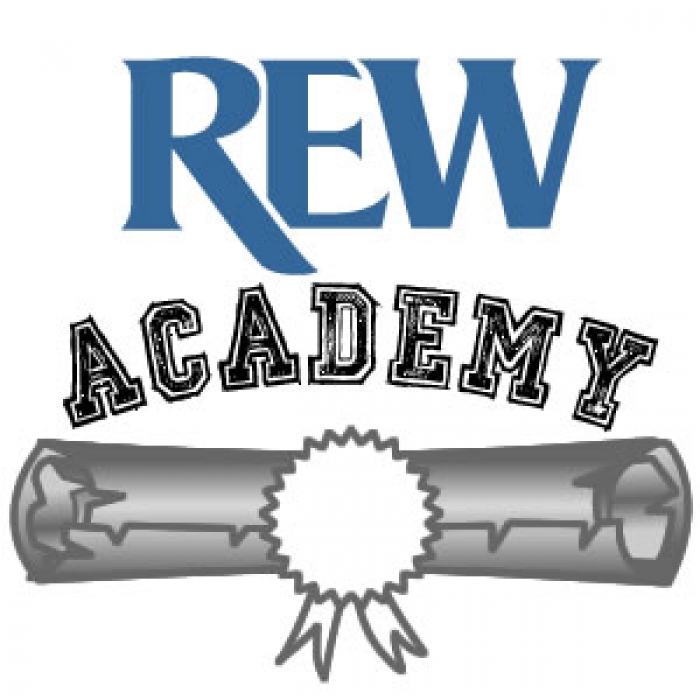 See this Category in our Website
Categories:
REW
REW Academy
Website Categories

Published by:
Sean Karpowicz
sean.karpowicz@rewonline.com
REWrite Blog