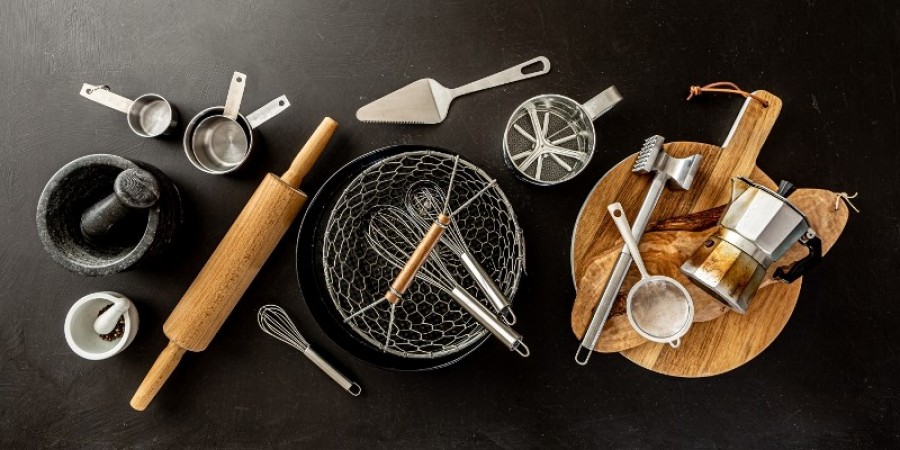 10/05/2020
Read 1081 times
-
2.85
/ 5 Based on

68

Votes
-
26 min
Prep Utensils & Tools
Prepping ingredients can be an extremely time-consuming task, sometimes taking longer than the actual cooking process. To maximize the efficiency of your kitchen, you must have the right prep utensils and tools for success. Tasks such as cutting produce, preparing raw meat and seafood before cooking, and shredding cheese are examples of small but significant jobs to be done in your kitchen. Restaurant Equipment World offers hundreds of products to help expedite these tasks and ensure safe and happy cooking!
1. Measuring cups/spoons - Having a good set of measuring cups and spoons is an important element in any kitchen that is often overlooked. To ensure accurate cooking and baking, measuring utensils can help any chef when perfecting and executing a recipe.  Liquid measuring cups can be used for liquid ingredients such as oils, broths, and milk. Dry measuring cups are more suitable for ingredients that need a more precise reading such as flour, sugar, and rice. Measuring spoons are for smaller units of measurement such as spices and extracts and help guarantee that you aren't over seasoning your food. 

2. Garlic Presses - Mincing and chopping garlic can be a pesky task within a kitchen due to the small size of individual cloves and the sticky texture they have once cut open. Garlic presses are an awesome utensil to use in any kitchen so you can avoid this. Simply peel the outer layer of papery skin off the clove and it is ready to be pressed. Garlic presses are handheld devices that will squeeze the clove through tiny holes and your fresh garlic is ready to be added to any recipe. 
3. Slicers/pitters - To ensure proper preparation of raw produce, the use of slicers and pitters can be very helpful. Handheld slicers can be used to remove the core of an item while also dividing the item into equal-sized slices. Slicers are perfect to use on items such as apples and peaches when cooking with them in large quantities. Pitters are a unique tool that is used on foods such as cherries and olives to easily remove dense pits on large batches of produce. By eliminating the task of removing each pit by hand, you can cut down on prep time and become more efficient in your food prep. 
4. Graters - Graters can be used in several different ways on various foods - but is essentially a tool with small blades on a flat surface that will shred and break down items such as cheese and spices when they are rubbed on the surface. Having a tool such as a grater in your kitchen will allow you to buy more items in bulk and avoid higher prices on items such as pre-shredded cheese. Boxer graters are most common in kitchens and feature a handle on the top to stabilize the grater while in use and 4 walls underneath. They normally have different hole widths on each side of the box so you can choose how fine you want to grate something. REW also carries rotary graters that are designed to protect your fingers from accidentally brushing the blades of the grater by implementing a drum-style container with a handheld crank to shred. Handheld graters can be used for things such as nutmeg and citrus zesting for fine shredding. 
5. Batter dispensers - Eliminate the mess that typically comes with transferring pancake batter from the bowl to the stovetop by utilizing a batter dispenser. Batter dispensers are handheld devices that allow you to dispense controlled amounts of product with the squeeze of a button. You can easily control the size and amount of batter in your pancakes with this utensil. Batter dispensers aren't just limited to the use of pancake batter, but can also be used on things such as pizza sauce, runny icing, or to fill muffin trays. Shop our variety of different styles and sizes to find the batter dispenser that best fits your kitchen. 

6. Thermometers - Thermometers can be used in a variety of ways within a kitchen. Examples include measuring the temperature of refrigeration units, ensuring the optimum temperature of a hot beverage, or verifying meat has been properly cooked. Improper handling or heating of food is the number one cause of foodborne illness, and due to this FDA food code requires thermometers to be used regularly in commercial kitchen establishments. Having dedicated food thermometers is the most reliable way to determine whether food is safe to serve to a guest. 

7. Mixing Bowls - Every professional kitchen is stocked with many different sized mixing bowls to be used during prep. There's nothing worse than realizing the bowl you picked out to combine ingredients is too small for everything to fit without falling out. We sell an assortment of mixing bowls in different sizes and materials to fit your needs. Another feature that can differentiate mixing bowls is the general shape of the bowl - it can be a typical circle based bowl or a square base which will give the bowl edges to mix off of. Mixing bowls with handles are a good way for you to get a better grip on the bowl while you use it.  Rubber bottom mixing bowls help the bowl keep a grip on your cooking surface to avoid knocking everything over. Mixing bowl stands and dollies are a great addition to any fast paced kitchen that generates large batches of products and has the need to easily transport these items to different stations within the kitchen. These dollies feature four wheels with a customized space to hold your mixing bowl and can be moved around your kitchen to wherever you need.
8. Squeeze bottles - Utilize squeeze bottles for front of house features such as storing condiments on tables for easy access for customers and back of house use like dispensing cooking oils and sauces. Using squeeze bottles allows your kitchen to order more products in bulk and refill as needed. Squeeze bottle accessories such as labels, caps, and different sized dispensers can also be found within our site to differentiate bottles in your kitchen. 


9. Whisks & whips - A whisk is a cooking utensil that can be used to combine ingredients and incorporate air into a mixture. Most whisks feature a long handle with wire loops joined together at the bottom. Use a whisk when making foods such as whipped creams, sauces, and eggs. Whisks come in different sizes and shapes each designed to serve a different purpose or more effectively combine ingredients. Piano whisks are a great everyday whisk and feature thin wires with a balloon style bottom to be used in a variety of common kitchen tasks. Kettle whips are styled with a long handle and a cage-like ball at the end to be used in deep stock pots to mix soups and sauces and help keep your hands away from the heat. Silicone handles on whisks help chefs keep a better grip while using while also preventing the device from getting too hot.


10. Hand juicers - Citrus products such as oranges, lemons, and limes can be used in hand juicers for a variety of benefits. Hand juicers maximize the amount of liquid you can obtain from a piece of citrus, prevents unwanted seeds and pulp from falling out while juicing, and eliminates strain on your hands from juicing dozens of lemons with all your strength. Different colored juicers with different style grips can be found in our catalog to meet your needs.

11. Scoops - Scoops are used in kitchens to transfer large amounts of items without the use of your hands or smaller devices like tongs. It's a great tool to take the ice out of an ice machine or to quickly move french fries from warming pans straight onto plates. Ice cream scoops are not limited in their use and are often used on cookie dough or meatballs to get that perfect rounded shape. Scoop holders are also a great addition to a commercial kitchen for high volume areas such as ice machines to keep scoops clean and avoid contamination from people's hands. Scoops can be made from metal or plastic, and are found in a variety of sizes and shapes depending on what you want to use it for.  

12. Cutting Boards - Cutting boards are an essential piece of equipment inside every kitchen, whether commercial or right in your home. Cutting boards protect work surfaces/countertops and provide a material to keep knife edges sharp. The two most popular types of cutting boards are made from either wood or synthetic materials. Synthetic boards are normally made from plastic material and are typically more affordable, extremely durable, and dishwasher safe. Wooden cutting boards can fit more of an aesthetic in food prep and can be used as a serving platter for items such as charcuterie boards or appetizers, but are not dishwasher safe or supposed to be left in standing water. Cutting boards come into contact with raw, cooked, and ready-to-eat foods so they must receive proper maintenance to avoid cross-contamination in kitchens. It is recommended that cutting boards are washed and sanitized after each use. 


Additional food preparation utensils such as tweezers, funnels, food molds, colanders, pan scrapers, strainers, potato mashers, dippers, truffle shavers, and dough presses can also be found in our catalog of items. All of these products can be used in a variety of ways in order to help maximize your time spent in the kitchen. Check out our website to see what tools fit your kitchen! We are here to help; Restaurant Equipment World is family owned and operated for over 40 years. We have experienced representatives available at your service to help you choose the right cookware based on your needs and budget. 

Contact us...

See this Category in our Website
Categories:
Restaurants
REW
Website Categories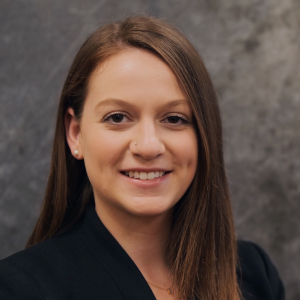 Published by:
Mia Kurecki
mia.kurecki@rewonline.com
REWrite Blog