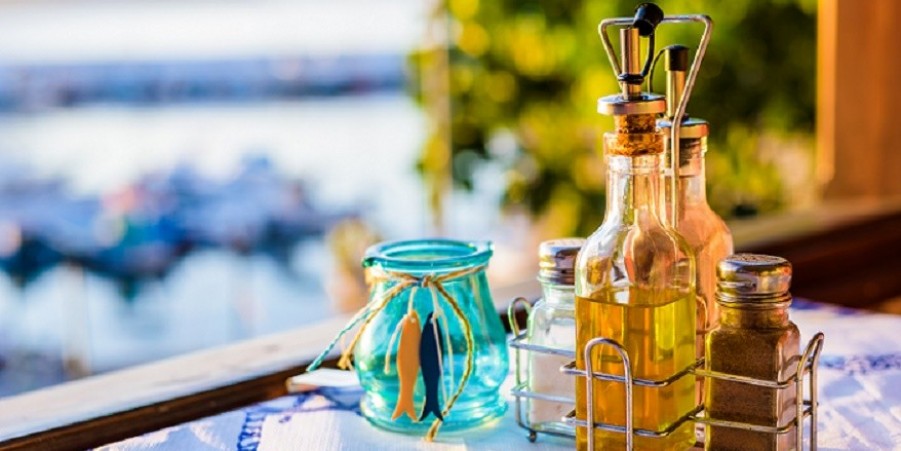 11/04/2020
Read 988 times
-
2.85
/ 5 Based on

68

Votes
-
22 min
Condiment Holders and Dispensers
Has your restaurant been looking for more ways to organize condiments, garnishes, to-go parts, disposables, and toppings for easier front of house access for guests and workers? Keeping a tidy kitchen and workspace is essential to make sure your staff members can work efficiently without miscellaneous objects in the way. Condiments come in a variety of forms that their containers must account for and accommodate. This variety of caddies, holders, and dispensers are all designed to bring convenience and style to your establishment. Regardless of the cuisine being served, guests should be allowed to tailor dishes to their specified tastes and these condiment storage items allow them to do it with ease.

Cup Dispensers - Organize disposable cups with the different countertop, wall mount, and in-counter dispenser options available in our catalog. Popular in quick-service restaurants are dispensers that hold different size cups and can be mounted by registers for easy access for employees to hand out. Single-cup dispensers are also perfect to keep near employee's break areas for easy disposable drink access for them. Many countertop cup dispensers also have built-in compartments for lids and straws, making them ideal for self-service drink stations. 

Napkin Dispensers and Holders - A variety of different style napkin dispensers and holders are available in this section dependent on what your restaurant needs. Whether it be tabletop dispensers to keep in easy reach for customers or commercial dispensers that can hold hundreds of napkins at once, browse our selection to see what fits your needs. These holders also fit a wide range of different napkin types, whether it be interfolded, full fold, manifold, or low fold napkins. Twisted steel designs give a nice design touch to your space as well as being a functional piece of equipment. Metal, glass, wood, or acrylic options are available in traditional and also more modern options. 

Condiment Holders and Dispensers - Whether it be gravy boats, oil & vinegar cruets, salt & pepper shakers, sugar, syrups, and so much more - a "condiment" could be a handful of different things. It can be assumed that a condiment embodies any additional ingredients that customers may want to put on top of their already prepared meals. This means syrup on top of pancakes, parmesan cheese on top of pizza, or even just adding a dash of salt to your french fries. Different mediums of condiments require different devices to properly distribute them. We also want to be able to maintain sanitary precautions if these dispensers are going to be used by multiple guests a day. Parts such as pumps, caddies, handles, and lids are also grouped into this section to work in collaboration with the holders and dispensers. A tabletop caddy allows you to group condiments typically used in unison - such as ketchup, mustard, oil & vinegar, and salt and pepper. Other tabletop holders with a flat back are perfect to leave against the wall of a tabletop while still leaving plenty of space for guests. Many of these organizers feature a menu clip on top so establishments can advertise new menu items and upcoming restaurant events.

Stir Stick Dispensers - Stir sticks are small plastic or wooden sticks that are meant to be used to stir drinks to ensure they have been fully mixed and are ready for drinking. Popular establishments that utilize stir sticks are coffee shops, bars, clubs, and bistros. It's important for any location that is serving a type of specialty drink to have stir sticks on hand for the use of their customers. Contact-free dispensers make sure guests only get the amount they need without exposing their germs to any other stir sticks in the container. Other dispensers have different cubbies and attachments so you can display stir sticks along with straws, utensils, and napkins.  Acrylic, wood, and metal options are available so you can match the aesthetic of your establishment. 

Candy Dispensers - Candy dispensers are not just intended for specialty candy and confectionery shops - they can be used in a variety of ways. While REW does sell commercial-grade candy dispensers that are ideal for any type of shop selling candy in bulk - these dispensers can also be used on mints on host stands or cereal in continental breakfast bars. These dispensers are designed to hold a scoop for guests to receive to take out their wanted amount without having to gain contact with their bare hands. This limits the contamination and exposure the food faces. Easy refill capabilities are possible due to the openings on the top of the dispensers. 

Paper Towel Holders - Paper towel dispensers are an easy way for guests and workers in your establishment to receive a clean and dry paper towel every time they need to dry their hands. The sleek design of these holders is perfect for more upscale locations. These holders also feature a built-in menu clip on top to hold any promotional menu items or advertising materials. Commercial paper towel dispensers come in various mounting styles and types so you can pick the ones that best meet the needs of your space.

Towers and Organizers - Our online selection of organizers features different styles and materials of condiment holders and countertop organizations designed for condiments. These caddies are meant to keep products in order, maintain a clean and professional look, all while taking up minimal space on your countertop. Keep things such as straws, sugar packets, and creamer pods in one convenient location by drink bars. Countertop towers are also useful for self-serve soda dispenser areas to hold lids and straws. Choose between different amounts of compartments, angled lid compartments, and divided sections depending on what works best for your location. 

Silverware Dispensers - Keep a level of organization and upkeep cleanliness of your forks, knives, spoons, and all other cutlery by storing silverware in caddies, baskets, and dispensers. Once you have run your silverware through the dishwasher, put it straight into some type of organization for easy access and to maintain the sanitization process. These organizational baskets also help workers who need easy access to silverware to roll utensil bundles at the end of each shift. REW carries industrial silverware trays for the back of house use in kitchens or aesthetically pleasing models to be kept in waitress stations or self-service areas. We also offer paper cutlery sleeves so establishments can pre-package silverware to be placed on tables quickly when flipping tables during rush hours.

Topping Dispensers - Topping dispensers can be used for a variety of items such as sauces, ice cream toppings, fountain syrups, and more. Our topping dispensers come in a variety of designs with options such as insulated/non-insulated, pump dispensers, ladle dispensers, or empty containers that can fit anything you want. Pump dispensers are perfect for ketchup, mustard, hot fudge, salad dressings, and more. Guests can serve themselves with their favorite topping and control the amount released with the pump on top. Ladle dispensers are perfect for ice cream bars and items such as nuts, cherries, and sprinkles. 

Toothpick Dispensers - Toothpicks are a perfect tool to offer guests at the end of the meal, to help remove any unwanted food from hard to reach places in their teeth. If your establishment is going to offer toothpicks to your customers, they must be dispensed in a sanitary and organized manner. The most common toothpick dispenser used in establishments across the world is an acrylic holder with a side lever that when rolled will dispense one toothpick at a time. This is perfect to minimize a guest's exposure to other toothpicks in the container that they don't plan on taking with them. Other toothpick dispensers offered come in metal or ceramic finishes. 

Packet Dispensers - Establishments that want to offer their condiments in individual packets can benefit greatly from packet dispensers and organizers. Condiment packet dispensers are perfect to store large quantities of condiments in high traffic businesses that need to keep a sizable stock of condiments out at any given period. These tower dispensers feature three or four divided sections with top-loading capability, so you can ensure first-in, first-out product rotation of your condiments. Rectangular tabletop packet displays are perfect for tea bags in drink stations. The possibilities are endless for what type of products you choose to display in these units. 

Ice Cream Cone Dispensers and Holders - Present your customers with the available cone types sold in your creamery or sweets shop with an ice cream cone holder. This allows guests to easily pick their cones with visual clues instead of trying to read off a menu. It may also inspire guests to upgrade to choices like a waffle cone instead of getting their ice cream in a cup. Acrylic and metal holders are perfect to display cones in an aesthetically pleasing way. Cone holders are also a perfect way to hand over a guest their cone without coming into direct contact with their hand. Ice cream cone dispensers are ideal for employee use behind counters to quickly grab cones out of the boxes they come in, perfect for high volume establishments that go through dozens of sugar cones every hour. 

Dry Food Dispensers - Dry foods such as cereals, snack mixes, and granolas can be stored and dispensed easily with dry foods dispensers that feature a lever system for easy use. These storage devices are an awesome way to keep contents fresh, display available foods to customers in an eye-appealing way, and make it easy for guests to serve themselves a pre-measured amount of product. By keeping a consistent amount dispensed each time, establishments can reduce food waste and maintain serving sizes for guests. Common locations for dry food dispensers are cafeterias, hotels, buffets, and diners. 

Coffee Sleeve Dispensers - Coffee sleeves are essential in any bistro, coffee shop, or restaurant that sells hot drinks to its patrons. They are made of a material that is designed to protect guest's hands from directly touching the hot surface of a coffee cup. Dispensers made specifically for coffee sleeves are a great unit to have to maintain an organized drink station that is also visually appealing. Most of these coffee sleeve dispensers are enclosed on the outer layers which means it can protect your supplies from any spilled beverages that may occur. These dispensers come in a variety of different colors and styles to find the perfect match for your establishment's décor. 

Lid Dispensers - Shop our wide range of lid dispensers that are meant to bring further organization to your beverage station. Whether it be for customer or employee use, these lid dispensers are perfect for a variety of lid types and sizes. By placing lids in a designated dispenser you are reducing contact from outside elements while keeping drink areas tidy. 

Straw Dispensers and Holders - Continuing with the message of organization in self-service stations, straws are another device that must be maintained to avoid messes. Fast food establishments, coffee shops, and casual restaurants see a lot of usage of straws and should have proper dispensers and holders for their guests to access them. Choose between different materials, compartment options, and mounting abilities.

We are here to help. Restaurant Equipment World is family owned and operated for over 40 years. We have experienced representatives available to help you choose the best kitchen supplies for your needs and budget. Contact us today!

See this Category in our Website
Categories:
Restaurants
REW
REW Academy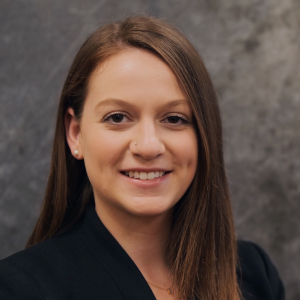 Published by:
Mia Kurecki
mia.kurecki@rewonline.com
REWrite Blog