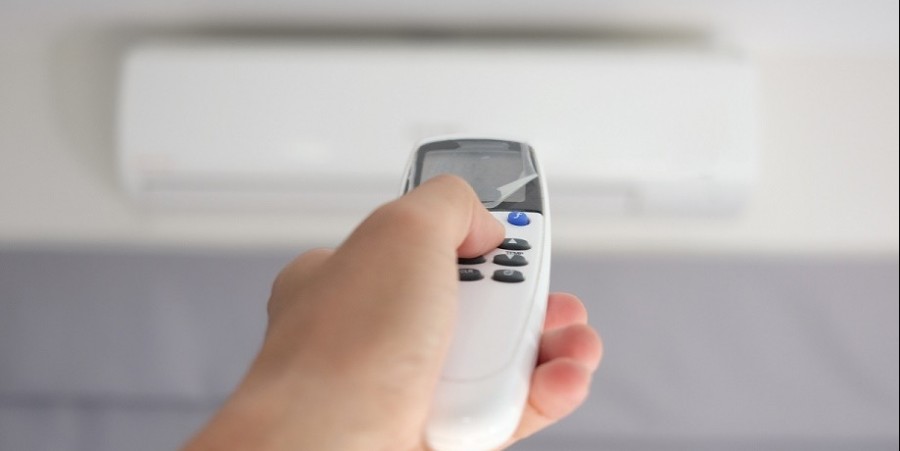 12/02/2020
Read 834 times
-
2.91
/ 5 Based on

66

Votes
-
8 min
Benefits of Air Curtains
Have you noticed lately that your establishment's energy bill has been higher than in previous months? Or have you seen an increase in the debris that litters the floor? Well, you might be able to benefit from the installation of an air curtain inside your business. An air curtain is a fan-powered device that is placed over the door to create an invisible air barrier to efficiently seal off two different environments, without stopping the access of vehicles or people. A properly installed air curtain can save your business a considerable amount of money, by reducing the amount of heat lost through open doors. It will also result in less wear and tear on your heating and cooling systems. An air curtain can maximize the savings spent on heating by working in tandem with existing heating systems and reducing heat loss. The function of an air curtain comes from a high-velocity jet of air that covers all openings and also projects air on people as they cross the barrier to maintain the temperature on the entrance. 

Not only do they cut down on heating and cooling costs by up to 80%, but air curtains also offer many other benefits. They also protect from wind draughts, pests and insects, dust, pollution, fumes, and bad odors. Air curtains promote a clean and healthy environment within any kind of food-service business because it restricts what can and can't come through the barrier. All these benefits will overall increase customer satisfaction with the location and ultimately retain customers. 

You can increase the comfort of your customers during the wintertime with the use of an air curtain. An air curtain will disrupt the natural convection effect of warm air spilling out of an open doorway and being replaced by the outdoor cold air. As a result, customers sitting near doors or waiting near the host stands will remain in a comfortable environment that maintains a balanced temperature, enticing them to stay inside for longer. This in effect can increase your establishment's profits. Air curtains can also help your location promote a healthy and clean environment by restricting flying insects and other airborne pollutants such as pollen, fumes, and dust from accessing your restaurant. Because air curtains create a seal by re-circulating air in a smooth flow across an open doorway, it makes it much more difficult for outside air to penetrate the air curtain. 

Restaurant Equipment World is excited to be selling the newest editions of the Berner Air Curtains. The new Architectural Elite 10 and 8 are the perfect combinations of functionality and design when it comes to finding the best air curtain for your establishment. These brand new models are the quietest and most technologically advanced air curtains that Berner has ever released, and they are designed to disappear as one enters the space. Both these models come with high efficiency, low noise articulation Pro-V nozzles, EC motors, and a top air intake to be defined as a quiet air curtain. They are available with electric and hot water heaters and have a stainless steel cabinet with a satin anodized aluminum bottom panel. One of the best features of the device is its ability to be controlled with a mobile app you download on your phone. This allows owners and employees to turn it on/off, control the fan speed, or even set a time for the air curtain to turn off. Check out the wide range of air curtains we sell on our site here and find the best fit for your establishment.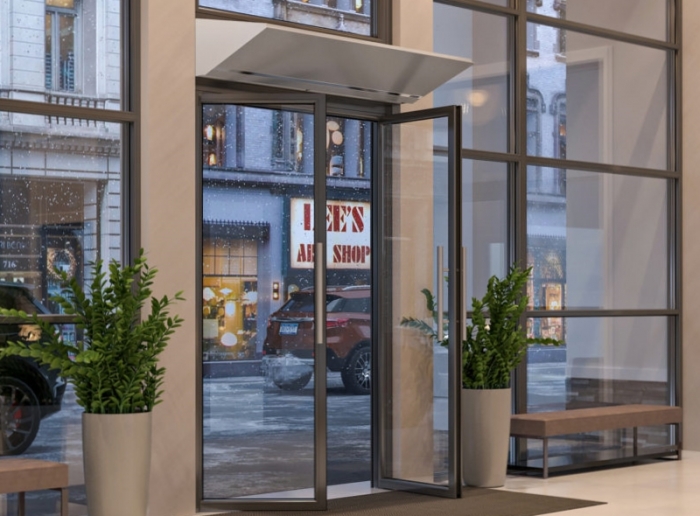 (Berner Air Curtain's Architectural Elite 10 Air Curtain as seen in lobby entrance)
Restaurant Equipment World has been family owned and operated for over 40 years. Our team of experienced representatives can help you find the perfect air curtain for your space. Contact us today!
See this Category in our Website
Categories:
Restaurants
REW Academy
Website Categories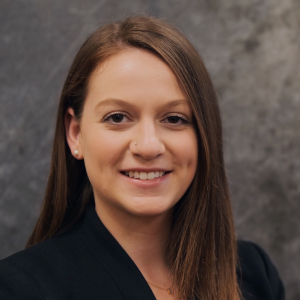 Published by:
Mia Kurecki
mia.kurecki@rewonline.com
REWrite Blog