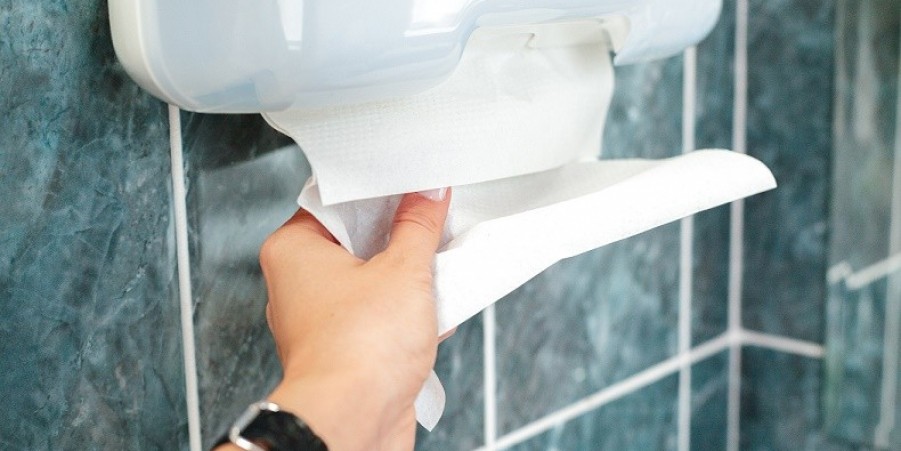 12/16/2020
Read 1705 times
-
2.91
/ 5 Based on

66

Votes
-
13 min
Restroom Supplies Overview
Although restrooms aren't the most glamorous aspect within your establishment, having a clean, organized, and well-kept restroom can do more than you know for your customers. When guests choose to dine-in at a restaurant they expect to have access to a tidy and functional bathroom - anything different from this will skew their perception of your business, no matter how delicious the food may be. Be sure to avoid any restroom disasters by ensuring your facilities are fully stocked and ready for any customers that wish to use them. Check out the restroom supplies category on the REW site to make sure you have everything you need!

Toilet Seat Covers and Dispensers - All though it may sound silly, toilet seats are an integral part of your location's bathroom. Make sure all of your toilets are equipped with toilet seats that fit properly and don't have any cracks or breaks in them. They should also be properly attached and bolted to the toilet so they don't move around when used by customers. Toilet seat covers are disposable pieces of paper that fit the shape of the toilet seat so guests have a protective barrier from any germs or dirt that may rest on the seat. Many patrons are wary of using a public restroom, and by offering them the option of toilet seat covers you can help take away some of their worries. We carry an array of dispensers that are meant to be fastened inside the wall of a bathroom stall and can offer toilet seat covers to guests that wish to use them. 

Paper Towel Dispensers - After customers wash their hands in the sink, they will need something to help them dry their hands. The main three options you can offer them are air dryers, reusable cloths, or paper towels. Of the three, paper towels are the cheapest and easiest option to implement in your restaurant's bathroom. There are hundreds of different types of dispensers so you can find the one that fits your restroom and business the best. Chose between automatic dispensers that offer paper towels after motion has been sensed, lever/crank dispensers that allow guests to take as much as they need, or standard dispensers that hold centerfold paper towels that distribute one at a time. 

Urinal Screens - If your establishment has urinals on site, then you could benefit from a urinal screen. A urinal screen prevents large debris from entering the drain and causing a blockage within the septic system. Many urinal screens can also be used as odor controllers.

Air Fresheners - Nothing will ruin an appetite faster than a foul-smelling restroom. Avoid this at all costs by making sure you have air fresheners within the premises of your bathroom. Scents available include green apple, cinnamon, wildflower,  vanilla, lemon, and much more. Restroom air fresheners come in different forms such as scented toilet clips, sprays, or odor-controlling gels.

Hand Dryers - Electric hand dryers are a great choice for hand-drying in public restrooms. They're quick, easy to use, and run a small maintenance cost. Their hands-free ability allows for a more hygienic approach to drying your hands as well. Hand dryers are also a greener choice as opposed to paper towels. For each use hand dryers cause between 9-40 grams of carbon dioxide emissions, whereas paper towels average around 56 grams of carbon dioxide emissions. Several styles of hand dryers are offered on the REW website, so you can find a design that best suits your restroom.

Toilet Tissue Dispensers - Alongside a working toilet must be the availability of toilet paper for a guest's use. Toilet tissue dispensers are made to hold rolls of toilet paper at a convenient location for a patron's use. Different style dispensers have different functions as well. Some hold multiple rolls of toilet paper at once, which makes it convenient for restaurant staff when stocking and cleaning the restroom. Some have built-in shelves which makes it a convenient place for customers to place their personal belongings. Jumbo roll dispensers are able to hold commercial-grade sized toilet paper rolls. Choose between different colors, materials, and sizes of toilet tissue dispensers to find the one that best matches your establishment's aesthetic.

Sanitary Napkin Receptacle - Sanitary napkin receptacles are a must-have piece of equipment in any restroom. These boxes make it convenient to dispose of personal hygiene products, and often are used with a paper bag liner to keep the receptacles clean. They can either be mounted on the wall to keep units off the floor and making cleaning easier, or freestanding placed on the floor near the toilet.

Toilet Plungers - Avoid plumbing disasters in your establishment by stocking each restroom with a toilet plunger. It's better safe than sorry.

Changing Tables - A very common occurrence that will arise in restaurants is the need for parents to change the dirty diaper of their child. The most appropriate location for this will be the restroom, so it is important that your establishment is prepared with baby changing tables in the bathroom that they can use. Installing baby changing tables is an easy way to help your patrons feel welcome at your establishment, and it also helps keep your restroom sanitary and free from unwanted messes. Miscellaneous parts such as disposable table liners, straps and buckles, and baby wall seats are also sold in this section.

Soap Dispensers - One way to cut down on costs for supplies in your restroom is to buy your hand soap and toilet paper in bulk. In order to properly distribute this hand soap to customers, your restroom will need a soap dispenser within the facility. Easily refill dispensers when they run low on product and avoid clutter on the sink. There are a variety of different styled soap dispensers you could choose from. Deck mounted soap dispensers will hide the container of soap below the sink and present the guest with just the pump to dispense their needed amount of soap. Wall-mounted dispensers are the most common option in commercial restrooms, as they can hold a large volume of soap and can be neatly mounted against the wall.

Air Freshener Dispensers - One way to keep your restroom pleasant smelling is to install automatic air freshener dispensers. These units are designed to be mounted at the top of the walls, often near the entrance of the restroom. They will automatically spray air freshener throughout the facility and can be filled with whatever scent your business would like. Flexible programming in these dispensers allows for your establishment to choose how frequently it sprays the area with air freshener, how much product to dispense, and what hours it should be operating.

Hand Sanitizer Dispenser- A wall-mounted hand sanitizer dispenser is an awesome addition to include in the entrance or waiting area of your establishment. It reminds guests to sanitize their hands before their meal and in return helps promote cleanliness in your business.

We are here to help. Restaurant Equipment World is family owned and operated for over 40 years. We have experienced representatives available to help you choose the best restroom supplies for your needs and budget. Contact us today!
See this Category in our Website
Categories:
Articles
REW Academy
Website Categories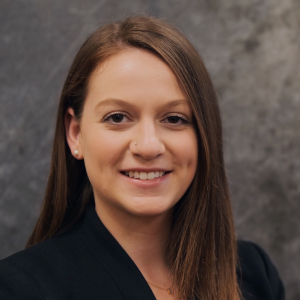 Published by:
Mia Kurecki
mia.kurecki@rewonline.com
REWrite Blog