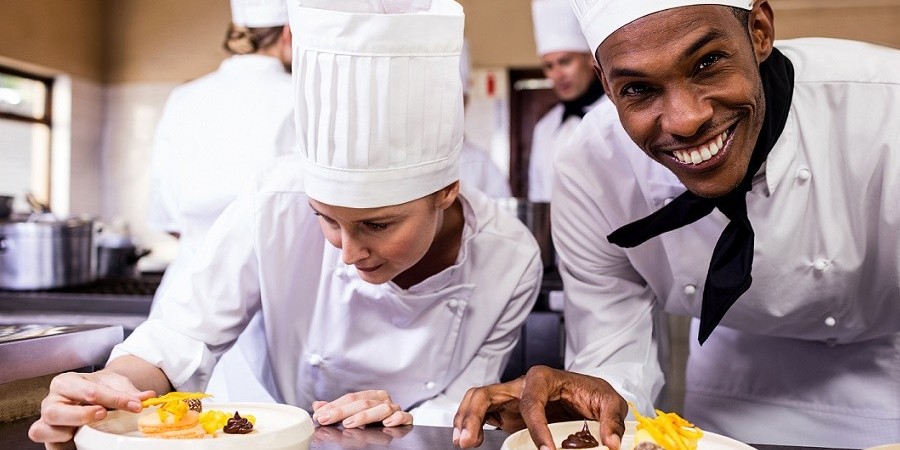 12/30/2020
Read 916 times
-
2.91
/ 5 Based on

66

Votes
-
9 min
Restaurant Apparel Overview
The uniform of workers in the restaurant industry is designed not only to protect the individuals from burns and stains but also to reduce the level of contaminants brought in by outside clothing. Chefs must wear certain components such as coats and hats while they are cooking inside the kitchen. Dining room servers must also be dressed in clean clothing accompanied by aprons and comfortable non-slip shoes when working. Check out Restaurant Equipment World's wide range of different styles and colors of apparel meant to be worn by foodservice industry professionals, and ensure that your establishment is properly equipped with these items.

Aprons - There is a variety of apron types available, dependent on the role you play inside the restaurant. Bib aprons are primarily meant for chefs, sous chefs, prep cooks, or anybody directly working to prepare the food in a kitchen. They go around the top of the neck and cover the majority of the front half of the individual, stopping underneath the knee and tying behind the back. Tuxedo style bib aprons are worn by some servers in black-tie establishments for a classier look. These bib aprons are available in a rainbow of colors, so your staff can coordinate the rest of their uniform to match any design they choose. Waist aprons are the most convenient choice for servers who aren't necessarily spending their time preparing the food. The large pockets in the waist aprons allow for servers to carry around order notebooks, pens, and cash to provide change for customers. Dishwashing aprons are rubber floor-length aprons that fasten around the neck and back to protect the entirety of the front half of dishwashers from water while they clean and dry dishes. Cobbler aprons will cover both the front and back upper half of your body, and tie on both sides at the waist. They can be worn by servers in restaurants, workers in factories, daycare centers, and much more. Bistro aprons are also ideal for servers as they cinch around the waist, but have a longer length than a typical waist apron to offer more protection when cleaning tables and bussing plates

Chef Coats - A chef's jacket is meant to be a functional coat worn in the kitchen in order to protect cooks from heat, hot splashes, or any messes they may come across. Chef coats are normally made from a combination of polyester and cotton so the material is breathable but also still adds a layer of protection. There are multiple pockets on the coat to hold small tools such as thermometers, pens, and menu notes. The coat is traditionally white which gives the chef a professional and clean look. Chef coats designed specifically for women have a slimmer build to them and feature black piping around the edges of the coat. Cook shirts are a more casual option for kitchen staff members who may not have roles as high as the head chef. They are typically short-sleeved button-down black shirts that are made from the same breathable material as the chef coats.

Chef Pants - Chef pants are made from the same material as the chef's jacket to provide the same overall breathable protection to everyone who works in the kitchen. They are supposed to be a looser cargo pant style fit to ensure movement isn't restricted. The drawstring waist of the pants ensures a comfortable fit as well. Black and white houndstooth design is the traditional design of a chef's uniform, but plain black, gray, and white are also very suitable and popular options.

Server Clothes- The presentation of a restaurant's servers are integral to the experience the customers have. It is important that a server be clean, professional, and put-together while they are in the dining room. Every establishment may have different standards for the uniform of their servers, depending on the cuisine, location, and price level of the restaurant. More formal restaurants with more expensive menus typically will have their servers dress to reflect this. This includes button-down dress shirts, vests, neckties, and scarves. Shop REW's variety of colors, styles, and materials of servers clothing offered for both men and women.

Chef Hats and Caps - Probably the most important element of a chef's uniform is wearing appropriate hair coverings whilst in food preparation areas. Hats and caps are the best way to protect worker's hair from falling into food and creating unsanitary conditions in the establishment. The traditional chef hat is the tall stereotypical white pleated hat you would see in movies and is called a torque blanche. Typically the head chef is the only staff member that would wear this hat. Most chefs these days opt for less extravagant head coverings such as bandanas, tied skull caps, or smaller hats. Check out this section of restaurant apparel to see the different styles of headpieces we offer for your kitchen staff.

We are here to help. Restaurant Equipment World has been family owned and operated for over 40 years. We have experienced representatives available to help you choose the best restaurant apparel for your workers. Contact us today!
See this Category in our Website
Categories:
Restaurants
REW
REW Academy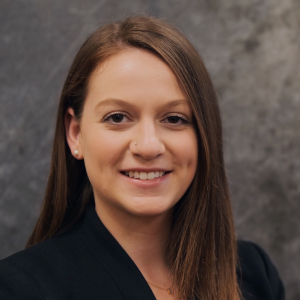 Published by:
Mia Kurecki
mia.kurecki@rewonline.com
REWrite Blog