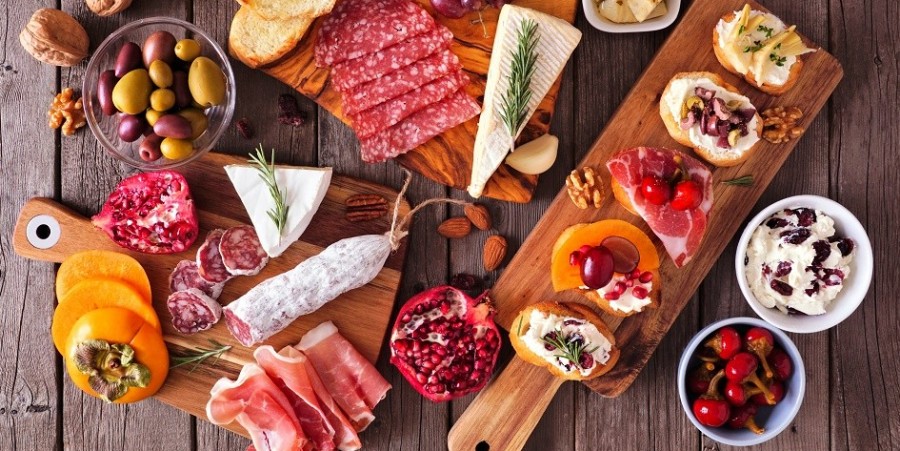 10/19/2020
Read 1179 times
-
2.91
/ 5 Based on

66

Votes
-
12 min
Tabletop Accessories
The presentation of your tabletop is key to the mood and atmosphere within your establishment and contributes a great deal to the aesthetic of your restaurant. These tabletop accessories are not only useful for serving food but also to create an entire full eating experience for your guests. Allow the dining atmosphere, flavors of the food, and the plating all come together in perfect harmony. Create the perfect look for your style with the hundreds of tabletop accessories we carry here at Restaurant Equipment World.

Taco and Hot Dog Holders - One of the best ways to serve hot dogs and tacos to your guests is with a metal holder. These unique shaped stainless steel devices are designed to hold the food standing up and avoid knocking them over and creating a mess. Due to the similar long skinny shape of both hot dogs and tacos, these holders can be used interchangeably between both foods. It is also a great tool for easy assembly by kitchen staff since they can lay down the base and build the ingredients and condiments right on top of it's serving dish. Choose between holders that can fit 2, 3, or even 4 items. Different metal selections are also available so you can choose the holders that best fit your restaurant and the dinnerware you have.

Fondue Pots - Who doesn't love fondue? The word fondue is a French term that basically can be translated to mean "to melt". These pots use a portable cooking fuel or a small electric heating element directly below the pot to bring ingredients to a safe temperature that melts or fully warms the contents so food can be dipped into the pot. You can put things such as cheese, chocolate, cooking oils, wines, and spices in the pot depending on what you want to dip into it. Typical foods that are used in fondue pots are small pieces of bread, vegetables, fruits, meats, and sweets such as brownies, but the possibilities are endless on what you can make with fondue. Fondue pot accessories such as dipping forks, spears, and skimmers are also available. Fondue pots can be made from a variety of metals and materials such as cast iron, copper, porcelain, and stainless steel.

Butter Melters - Another sleek and stylish addition to a tabletop is a butter melter. Butter melters are devices specifically designed to melt butter and keep it warm while serving it to the customers. The traditional design includes a butter cup on top, a chrome wire frame, and a glass candle holder on the bottom. Don't worry about curdling your butter or scorching it due to excess heat like a stovetop and microwave would normally do, and instead opt for this device that will keep a steady temperature for optimal results. This unique tool makes it simple to prepare butter on the side of some of your favorite dishes such as lobster, corn on the cob, crab legs, and much more. Butter melters will enhance the overall look of the dish, contribute more to the taste of the meal, and bring more convenience to your guests.


Spoon Rests - Spoon rests are a perfect tool for any restaurant that features a family-style service in their dining room that allows guests to customize their plate off the options the table picks. Restaurants will place options in large serving dishes in the middle of the table and guests will pass them around to each other. Having spoon rests on the table will help eliminate mess from guests just throwing the serving utensils around. You can also keep spoon rests near stovetops to be a convenient location to lay down your cooking utensils when you aren't using them. Not only will a spoon rest avoid creating a mess, but will also eliminate the chance of the utensil from touching any contaminants that may be on the tabletop. Choose between ceramic, metal, and ivory spoon rests of different shapes and sizes.

Salt and Pepper Shakers - Salt and pepper shakers are a must-have item for any tabletop - no matter what kind of cuisine you are serving. The popularity of adding salt and pepper to prepared dishes has been common for hundreds of years and should be an option for any guests who may have a specific preference for how their food is seasoned. Restaurant Equipment World carries a huge variety of salt and pepper shakers so you can pick the pair that best fits the decor and aesthetic of your dining room. We sell shakers and grinders made from metal, glass, wood, china, and copper - in a multitude of designs, textures, and colors.

Ash Trays - More popular for bar-style restaurants and locations with outdoor dining is the inclusion of ash trays on tabletops and bars. This allows guests who chose to smoke to have a safe and convenient location to ash and dispose of their cigarettes while sitting down. If an establishment is going to allow smoking in proper locations, they must be equipped with a device to correctly dispose of a finished cigarette. This will eliminate the possibility of fire due to guests throwing cigarettes into trash reciprocals when they may be still lit. We carry ash trays in an assortment of colors, designs, and materials to fit your needs.

Serving Boards - In the last couple of years the foodservice industry has seen a rise in popularity of the use of serving boards in establishments. Serving boards are an easy way to take the presentation of your meal to the next level when serving appetizers, charcuterie boards, pizzas and so much more. Materials for serving boards include wood, melamine, slate, marble, plastic, and metal. Each of these materials boosts their pros/cons - some are more convenient for easy cleanup and some give a more unique look to your display. Also, choose between square or circle boards - with or without the inclusion of a long handle at the end. This new trend gives a cozy and rustic touch to the serving of your favorite foods.

Napkin Rings- Most commonly used with cloth or linen napkins on tabletops, napkin rings give a perfect finishing touch to any table set up that will create a beautiful look your guests will appreciate. Not only do they serve the necessary function to keep the folded napkin well-kept in its place until the guest needs to use it, but also adds a beautiful element of decor to your table setting. From wood, metal, plastic, and a variety of colors you can customize the look of your tabletop set up with this device. We are here to help. Restaurant Equipment World is family owned and operated. We have experienced representatives available to help you choose the best crowd control products for your needs and budget.
We are here to help. Restaurant Equipment World is family owned and operated for over 40 years. We have experienced representatives available to help you choose the best tabletop accessories for your needs and budget.


Contact us...
See this Category in our Website
Categories:
Restaurants
REW
REW Academy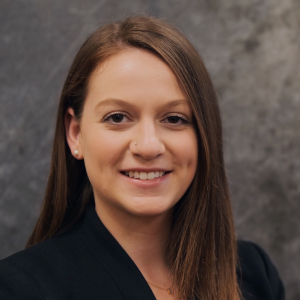 Published by:
Mia Kurecki
mia.kurecki@rewonline.com
REWrite Blog