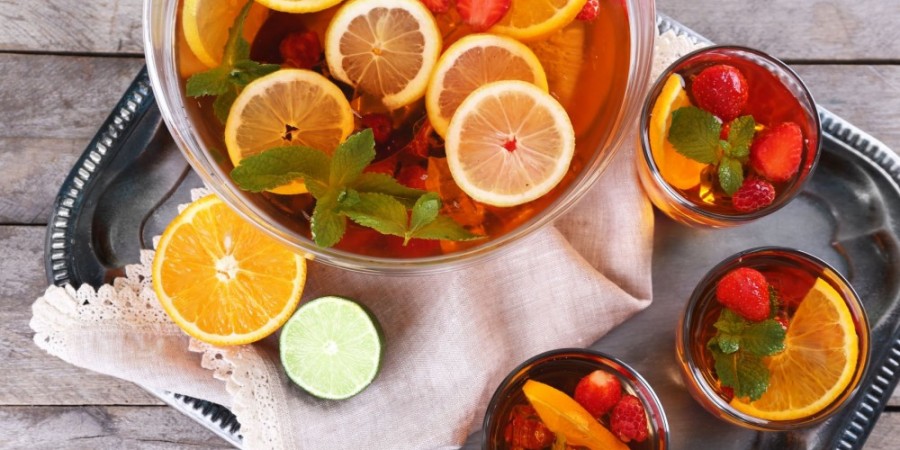 01/20/2021
Read 1195 times
-
2.85
/ 5 Based on

68

Votes
-
19 min
Serving Bowls and Displayware
Serving bowls and displayware can be an extremely useful piece of tabletop equipment no matter the occasion. They can be used in restaurants, at specially catered events, or even parties within your household. Our selection of serving bowls features different materials, designs, and shapes to ensure there is always the perfect bowl for your use. Check out the serving bowls and displayware section on the REW website! 

Serving Bowls - If you're offering finger foods to guests in an environment, it's important that you have proper bowls to hold the food. These serving bowls come in materials such as stainless steel, plastic melamine, clear styrene plastic, and glass. Double-walled bowls are perfect for serving cold appetizers such as shrimp cocktail and crab legs. There are smaller bowls for dipping sauces and large bowls that are perfect for items put out in large quantities such as chips and rolls. Our glass bowls come in colors such as blue and green so they can contribute to the theme and decoration of the table. Square shaped bowls are a good way to bring a modern look to your tabletop as well. Oblong oval shaped bowls can easily fit baguettes or longer items such as breadsticks. 
Serving Platters - Serving platters can be used as an easy way for waiters to carry around appetizers or small bites at functions. They are essentially a sleeker version of a dinner plate, that is meant to present food to guests in a professional way. Serving platters are also a great tool to use when hosting a dinner party, because you can easily lay out appetizers for guests to pick up at their own leisure. There are a variety of materials that our serving platters are made from, so you can choose the one that best matches your aesthetic. Stainless steel deluxe serving platters come with a mirror finish, perfect for art gallery openings or benefit events that have servers walking around with small bites or champagne. Wood serving platters are a rustic way to display desserts and tapas. Our bubble glass serving platters are a classy way to display food that is artistically beautiful. We also have classic china and plastic versions of serving platters as well. 
Serving and Display Pans and Skillets - Serving skillets allows you to plate your food in a way that shows your guests how it was cooked. Many of these serving pans can be used to actually heat the food, so you can cook it and serve it to your guest with one dish. Meals such as breakfast scrambles and fajitas go perfectly in serving pans. Opt for the cast-iron serving skillets or choose a more neutral design such as a black or white melamine that allows the colors of your dish to pop. These pans are also perfect because their built in handle allows for them to be easily transported out of the kitchen to the guest. 
Punch Bowls - Punch bowls are ideal for serving guests specialty drinks at events. Typical punch bowls can hold about 5 gallons of liquid, so you can easily set out large quantities of a drink and allow for guests to serve themselves with the use of the ladle in the punch bowl. Glass punch bowls can be an accent to your tabletop presentation if you are serving a liquid that has a unique color or beautiful garnishes floating in it - since guests will be able to see right into the bowl. Stainless steel, plastic, and glass punch bowls are available on our site. 
Shell Bowls - Shell bowls are a unique piece of dinnerware that comes in the shape of a seashell with space in the middle to be able to hold food like a bowl. The edge of the bowl has a scalloped design, giving the bowl a textured design that is bound to impress your guests. Shell bowls are the perfect touch for any seafood restaurant to serve items such as fish chowders, fish dips, or fried shrimp. They can also be used simply to elevate your presentation in any sort of function or restaurant.
Oyster Platters - Oyster plates are specifically designed to present patrons with beautiful oysters. There are indented spots along the outside of the plate so you can easily fit the shell of the oyster in the hole and ensure it will stay secure in transport to your guest. There is also a section in the middle of the plate where you can fit things such as cocktail sauce and lemons for garnish. Our selection of oyster plates has a variety of colors, textures, and number of holes built in for oysters. Some of the plates are able to resist high temperatures, perfect for making baked oysters or oyster rockefeller. 
Cake Stands - Cake stands are the best way to display homemade baked goods such as pies, cakes, and even baked goods such as cookies/brownies. A cake stand will allow your items to be presented on tabletops and countertops, catching the eye of customers and hopefully increasing impulsive sales. Cake stands are also a good tool to use while decorating cakes since it will put needed space between the tabletop and the cake, allowing the decorator to reach smaller spots and have a better vantage point on the cake. Choose between simple cake stands or ones with more intricate designs incorporated along the edge.
Cake Covers - Cake covers are the clear units used on top of cake stands in order to protect the baked goods from outside contaminants. The clear construction of these covers allows for guests to still see the tasty sweets underneath them, while making sure no unwanted substances get on them. Dome-shaped covers are perfect for making sure icing on items isn't smushed down or ruined from the cover. Plastic or glass covers are available so you can find the cover that best matches your cake stand and the decor of your business. 
Lazy Susans - A lazy susan is a rotating tray that is often used in the middle of a tabletop or countertop to help guests share food more easily with each other. They are very popular in Chinese restaurants during dim sum, so all patrons at the table can pass the food to each other without having to reach across the middle of the table. Individuals can simply spin the turntable until the item they want is in front of them. They come in a variety of materials such as fake marble, plastic, and wood. 
Elevate your function by having proper displayware and serving utensils to present food to guests. Restaurant Equipment World has been family owned and operated for over 40 years. Our trained representatives can help you select the serving bowls and displayware that works best for your and your business. Contact us today!
See this Category in our Website
Categories:
REW
REW Academy
Website Categories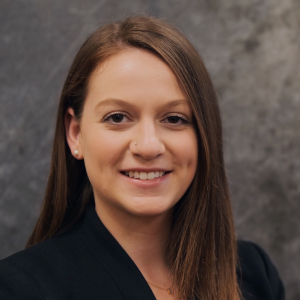 Published by:
Mia Kurecki
mia.kurecki@rewonline.com
REWrite Blog