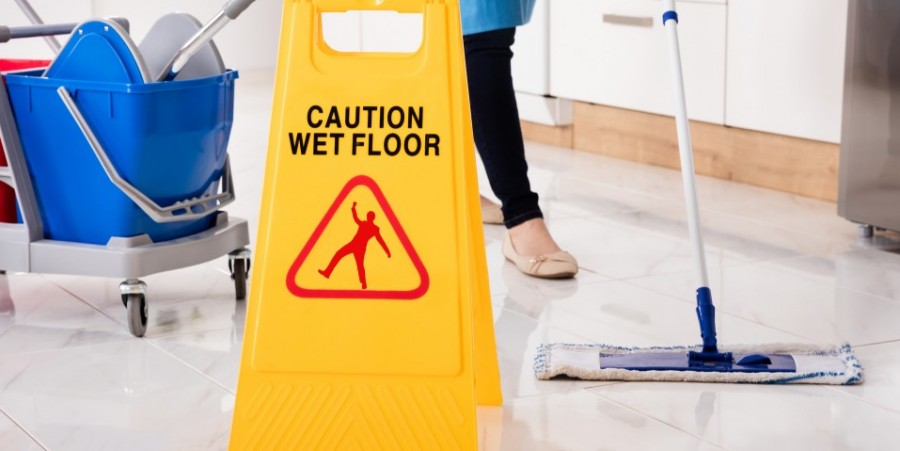 10/18/2021
Read 975 times
-
2.73
/ 5 Based on

72

Votes
-
3 min
Floor Care
Cleaning and maintenance are essentials for any business. As a business owner, you'll want to keep your establishment presentable and up to health standards. Part of that starts from the ground up—with your building's floors.

Cleaning floors is a little more involved than just buying some mops and brooms. Like with construction or car maintenance, it's all about having the right tool for the right job. Squeegees, for example, are long, brush-like appendages that are best used on smooth surfaces. Scrubber brushes have bristles for intensive cleaning that requires more force. Even seemingly universal items like brooms have variations that are specialized for different purposes. Push brooms, for example, are more durable and heavy brooms that are capable of sweeping away liquids in addition to solid debris or dirt.

Let's say you have some hardened mess on the floor that won't come off with a simple wash and scrub. Floor and utility scrapers have you covered. These devices, some of which can be fitted onto a handle of your choice, have special blades that can remove those stubborn blemishes. As you can see, it pays to have a collection of different floor care tools to be prepared for every situation.

Another important aspect of floor care are wet floor signs. Spotless floors are great to have, but when they're wet, they are safety hazards for your staff and your customers. Wet floor signs help you clearly designate where wet surfaces begin and end, keeping everyone from slipping and falling. Signs can range from simple cones to linked posts that can be arranged any way you wish. Whichever option you choose, wet floor signs keep you from having to deal with potential liabilities.

With effective floor care options, you too can make your floors—and your business—shine!


See this Category in our Website
Categories:
REW
REW Academy
Website Categories

Published by:
Christian Dantes
christian.dantes@rewonline.com
REWrite Blog