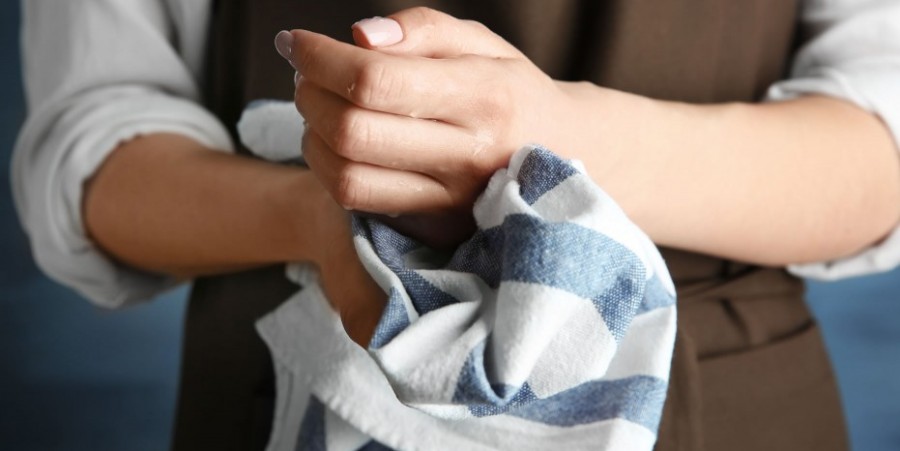 05/04/2021
Read 827 times
-
2.73
/ 5 Based on

72

Votes
-
4 min
Kitchen Linens
REW has everything your business may need when it comes to quality kitchen linens. Use all of our great linen products for handling hot pots and pans, wiping down surfaces, or drying hands. Learn more about our kitchen linens here:


Pot Holders:
Our square-shaped pot holders are great choices for handling hot cookware. They come in a variety of different materials, including cotton, silicone, and terrycloth. If you're interested in customizability and aesthetics, you can even buy them in different colors, such as red, black, or brown. Our pot holders are extremely heat resistant, able to withstand temperatures up to 535 degrees Fahrenheit.

Kitchen Towels:
These towels are 100% cotton and are easily washable and dryable. Heavyweight towels from Chef Revival are suited for plenty of drying and cleaning use in your kitchen, and they don't collect lint. Our microfiber towels, manufactured by Crown Brands, can withstand up to 300 washes. Thanks to their design, they can attract and retain dirt, grease, and other messes or germs when you clean. Whichever towel you choose, you can expect quality and longevity.

Towel Holders:
Our steel towel holders are variable in length and make. In addition to the usual ring and bar style of holders, we also sell mountable clamps. Made by Alegacy Foodservice and Royal Industries, these clamps can be plugged into a wall via a screw. A small metal fastener allows the user to secure the clamps and prevent the towel from falling.

Oven Mitts:
Oven mitts are staples of any reputable kitchen. Here at REW, we want to make sure your business comes prepared with the best oven mitts available. Cotton, Kevlar, silicone, or otherwise, you can expect our oven mitts to offer excellent heat resistance, durability, and comfort. You can choose from a variety of sizes ranging from 11 inches to 24 inches, giving you plenty of freedom when it comes to buying just the right set of mitts.


Restaurant Equipment World is dedicated to being your number one store for quality kitchen linens. When you call today, you'll receive professional advice and help from one of our talented and customer-friendly representatives. We can help you choose the kitchen linens for your business based on your budget and needs.






See this Category in our Website
Categories:
REW
REW Academy
Website Categories

Published by:
Christian Dantes
christian.dantes@rewonline.com
REWrite Blog