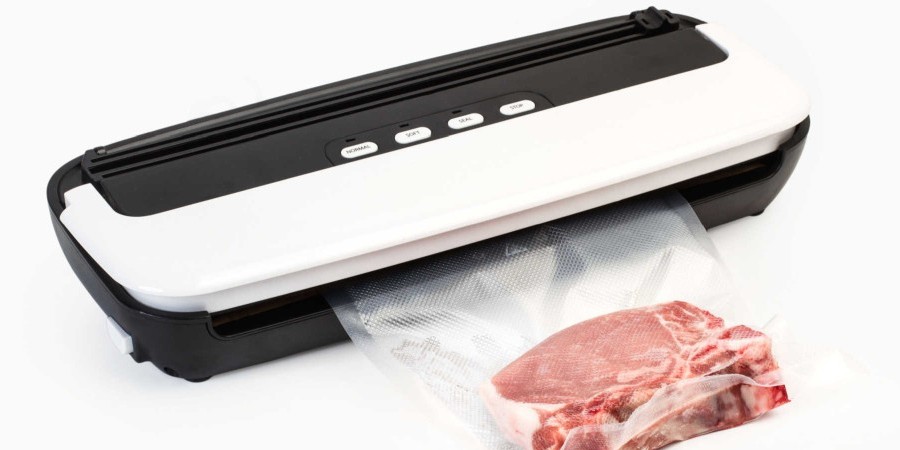 01/11/2023
Read 262 times
-
2.91
/ 5 Based on

66

Votes
-
4 min
Vacuum Sealers and Food Packaging
As all children (or at least most) eventually come to understand, wasting food is not a good thing. For restaurant owners, the sentiment is quite true; wasting food is wasting money. Therefore, it is of utmost importance to preserve food inventory as best as one can—and there just so happens to be a unique appliance that can help with that.

Vacuum sealers securely wrap food in specialized machine bags, increasing their longevity. Food is placed in one of these bags and then goes inside the sealer chamber, where all the air in the bag is sucked out. Alternatively, if there is no sealer chamber, the bag opening is inserted into the machine and air is removed. Next, a part known as the seal bar closes the bag up. Some variations have multiple seal chambers so that the process can be expedited for larger quantities of food.

Removing the air from the machine bag is the most important function of a vacuum sealer. One reason why is that it prevents freezer burn. Freezer burn is a condition caused by air interacting with water crystals that form around food, dehydrating the food and decreasing its freshness. A vacuum seal prevents water from building up in the first place by retaining the liquids inside of foods like meats.

Vacuum sealed food is also protected from harmful growths. Even refrigerated food can still be susceptible to bacteria, mold, or fungus given the presence of oxygen and/or moisture. With the vacuum sealing process, the catalysts for these growths cannot touch the food inside the vacuum sealed bags. It is certainly a boon for meat, vegetables, and anything else that might easily spoil.

One creative use of vacuum sealers is marinating. Simply pour your marinade and/or seasoning of choice into a machine bag, put the meat in, and then seal it inside until it is time to cook. The vacuum seal will very quickly marinate the food inside and save the chef the trouble of setting up pans, containers, or pots for marinating.

Finally, vacuum sealers can help kitchens manage their storage better. Vacuum sealed food is a lot easier to sort, stack, and arrange than containers, puffy bags, or other storage items that may make it difficult to fit everything in the pantry or fridge. In that respect, vacuum sealers can save a lot of time (and headache) when it comes to keeping the kitchen organized and keeping food stored safely.

Vacuum sealers are effective and multifaceted tools that can benefit any kitchen. With a simple user process, health and safety benefits, and storage potential, they are helpful appliances that should not be missed.

See this Category in our Website
Categories:
REW
REW Academy
Website Categories

Published by:
Christian Dantes
christian.dantes@rewonline.com
REWrite Blog