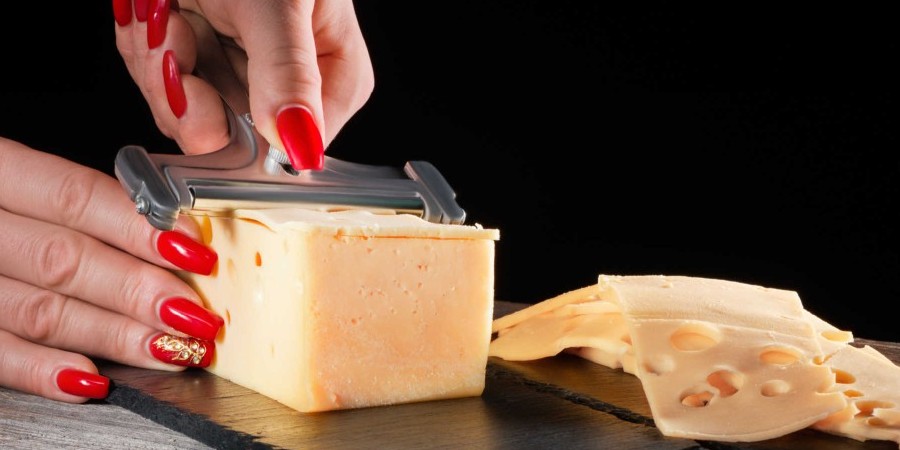 03/14/2023
Read 226 times
-
5.00
/ 5 Based on

1

Votes
-
3 min
Cheese Prep
From tacos and nachos to crackers and bread, there are a great many things that pair well with cheese. Shredding, grating, and slicing cheese is typically done with a knife, grater, or similar tool. There do exist alternatives to these tools that reduce the amount of manual labor required as well as the opportunity for errors while preparing the cheese.

Cheese slicers give you greater control over the size and consistency of cheese slices. They are especially useful for cheeses with less moisture. Such cheeses can be cut with a knife, but because of the lack of moisture, they are more rigid and tougher to cut. As a result, using a knife may prove difficult. Slicers use a firm metal wire or thin blade that reduces that difficulty and sport designs that keep hands away from the blade in addition to holding the blade steady for clean, even cuts. Do note that cheese slicers are made with specific dimensions in mind; it is important to know the size of your cheeses before buying a slicer.

Despite the name, a cheese slicer can be used for other things besides cheese. One use for it is to neatly partition dough before it is baked. Alternatively, it can be used to cut vegetables or small items like candies. For cuts that require precision and evenness, a cheese slicer may actually come in handy.

Electric cheese graters and shredders are much easier to use than their manual counterparts. They automatically prepare cheese using motorized blades and parts. Shredding and grating cheese by hand is by comparison more complicated and time-consuming. They sound like fairly straightforward processes, but consider possibilities like cheese getting stuck in a grater or something similar. Using the machine method streamlines the process and can greatly improve the productivity of your foodservice operations.

See this Category in our Website
Categories:
REW
REW Academy
Website Categories

Published by:
Christian Dantes
christian.dantes@rewonline.com
REWrite Blog