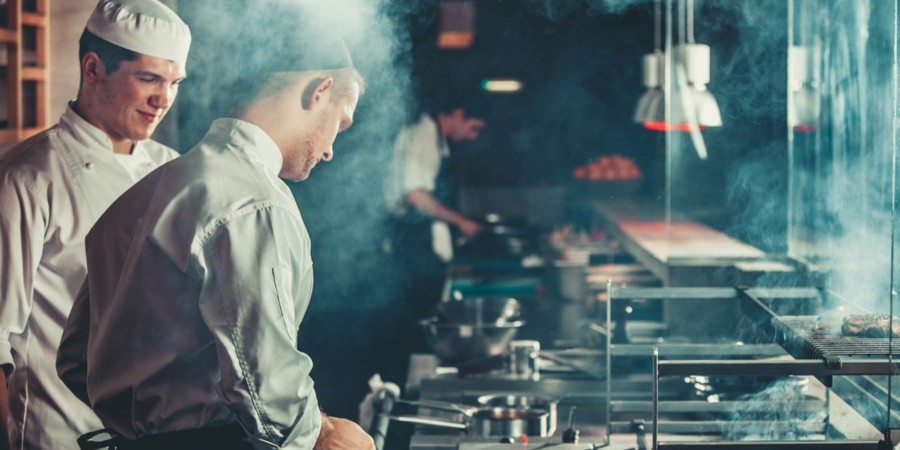 08/31/2023
Read 82 times
-
5.00
/ 5 Based on

1

Votes
-
3 min
Electrification Across The Nation: A Worthwhile Replacement For Gas?
From stoves to ranges and beyond, kitchen appliances can often be found equipped with electric-based components and systems. And in the environmentally-conscious world of today, electric appliances are playing a key role in the buying decisions of foodservice operators and owners.  There are several important reasons as to why that is.

First, electric appliances are great for improving kitchen health and safety. Noxious fumes and other emissions from gas-based appliances can negatively affect employees' breathing, vision, and other physical abilities. The worst part of such health threats is that the damage is often long-term, taking place over time and leading to potentially permanent conditions. Naturally, owners have a responsibility to take care of their staff, and so it is on them to set healthy standards for those staff members. The implementation of more electric appliances is a great way to do so.

According to the EPA, restaurants use as much as ten times more energy than other commercial businesses. As such, the byproducts from gas-based appliances have a greater impact on the local environment. To protect the environment from pollution and harmful substances, some state governments have sought to implement electric appliances as a requirement for operating a commercial business. Moves such as these are a good indicator that moving toward more electric-powered hardware is a great way to not only protect staff, but also modernize to save the environment—an honorable position that customers and legislators would agree with and respect.

Going electric could also save money. Electric appliances are more efficient than gas appliances, thanks in large part to the precision controls of the former and advanced technologies like eco-friendly settings. Of course, this is a great benefit to foodservice owners who are looking to lower operating costs.

Overall, electric appliances are fantastic ways to lower harmful emissions, promote healthy environments in kitchens and restaurants, and keep costs lower. 




Categories:
Restaurants
REW
Articles
Source:
https://www.sefa.com/kitchenbiz/post/southbend-on-electrification-of-the-industry

Published by:
Christian Dantes
christian.dantes@rewonline.com
REWrite Blog