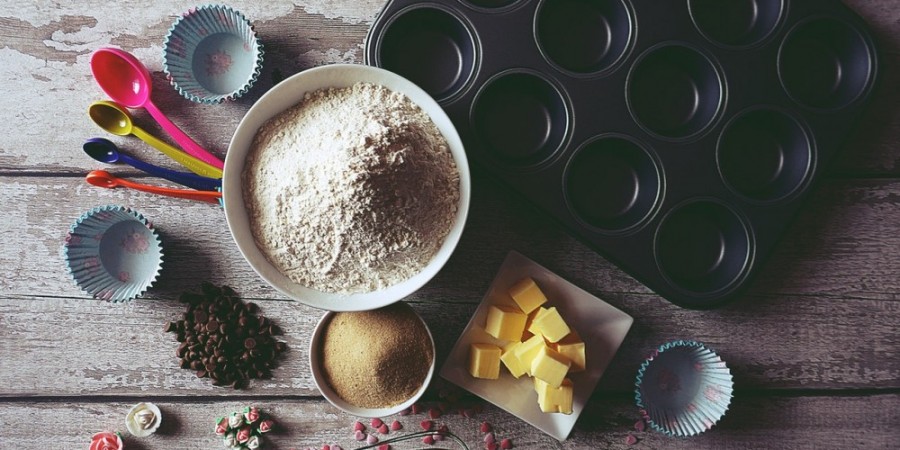 04/17/2020
Read 1545 times
-
2.91
/ 5 Based on

66

Votes
-
24 min
Baking Smallwares Overview
If you operate a bakery, café, or restaurant then you will want to make sure you have the proper tools to prepare baked goods. By supplying your kitchen with the right baking tools, you can create delicate baked goods that not only taste delicious but are visually appealing too. Having the right tools can make the prep to plating process quicker and more efficient. Restaurant Equipment World carries a wide selection of baking smallware items to fit any need. See the list below for a more in-depth review:

1. Proofing Baskets: We offer proofing baskets that are available in a variety of shapes, perfect for giving your loaves of bread a traditional design. You can create textured loaves to fit your menu with woven baskets that give your dough a unique, ridged surface. Our baskets are very easy to use, all you need to do is lightly flour the inside of the basket before placing in the dough, as it proofs the dough will take on the shape of the basket including the texture.

2. Cake Decorating: Cake decorating tools are a great way to create unique baked goods. We have everything from pastry bags, decorating tips and even pastry rings. You can make eye-catching baked goods for catering events, birthdays or for your café. Items in this category are great for making cupcakes, wedding cakes, pastries and more. Restaurants can even use decorating tips and pastry bags to create decorative side plates like mashed potatoes.

We also have a huge selection of baker's spatulas to choose from, to help you complete your decorating tasks efficiently and quickly. The long, thin, flexible blade on the spatulas allows you to spread items smoothly - perfect for spreading icing, whipped cream or other tasty toppings onto baked goods. 

3. Baking Pans: Baking pans are a versatile piece of cookware, and a necessity for most restaurants. All of these pans are designed to make food prep easier, from baking to broiling. We offer pans constructed in a variety of different materials and many feature a non-stick surface for easy clean-up. Our pans are made out of durable materials like stainless steel, carbon steel and aluminum for many years of use in your kitchen. Additionally, we have a variety of sizes making it easy to find the exact pan to fit your needs.
We also carry baking molds, muffin/cupcake pans and pastry molds in different shapes and sizes to create eye-catching baked goods for your customers. 

4. Pie Weights: Pie weights serve a couple of different purposes. First, they prevent air pockets from forming in the piecrust. They also help the piecrust heat evenly during baking to create a perfectly baked product. These pie weights are reusable and environmentally friendly - try them out in your next pie and see the difference in your final product.

5. Pie / Cake Cutters and Markers: Pie/cake cutters can eliminate the hassle of cutting your cakes the old-fashioned way with just a knife, making it easy to cut cakes or pies evenly. We offer pie and cake cutters in six, seven and eight slice options. Pie/cake markers allow you to keep your pie or cake whole for display, leaving marks on your baked goods to cut the pieces evenly. We offer pie and cake cutters in six, seven and eight slice options.

6. Cake Filler: Cake fillers make it easy to fill cakes, donuts or pastries. Make jelly-infused donuts, cream-filled pastries, warm lava cakes or other favorites quickly and efficiently. Our cake fillers are simple and effective with a large capacity bowl, reducing the number of times needed to refill. Diversify your menu with cake fillers, an essential for any bakery, donut shop or café.

7. Cake Saws: Do you need an easy way to cut cake slices into your desired size? Don't use a knife, use a cake saw. You can cut thick, hearty slices of cake quickly and easily. The stainless steel, extra sharp blade cuts through your baked goods and leaves your slices ready for display.

8. Icing / Glazing Cooling Racks: Icing/glazing cooling racks are designed to hold everything from chicken strips to cookies. Cooling racks ensure food does not stick to your pans after cooking by allowing air to circulate under the food for even heat distribution. Just put your food on the cooling rack, place it in the oven and simply leave the food on the rack to cool when it is done.

9. Cookie / Pastry Dough Presses: Pack down ingredients with ease with a cookie/pastry dough presser. Stainless steel construction and a durable handle allows for many years of use in your establishment. These presses ensure consistency and precision while maintaining portion control and their bottomless design allows for easy release of the baked goods. 

10. Dough Cutters: Dough cutters can make the preparation process more efficient for your employees. They excel in cutting strips of dough. These are great for making bear claws, croissants, and specialty bread for your bakery, café, and restaurant. If you own a pizzeria or sandwich shop then a dough cutter is perfect for your establishment. Dough cutters are a special tool you need to create eye-catching treats. Check out our selection of dough cutters that are available in various shapes and sizes.

11. Pastry Dough Cutting Wheel: A pastry dough-cutting wheel can make your preparation process more efficient for your employees. They excel in cutting strips of dough. These are great for making bear claws, croissants, and specialty bread for your bakery, café, and restaurant. If you own a pizzeria or sandwich shop then a dough-cutting wheel is perfect for your establishment. Unlike dough cutters, these offer a cutting wheel so you can roll it across strips of dough. Many feature a safety guard to protect hands from the rotating blade. Pastry dough cutting wheels are a special tool you need to create eye-catching treats. Check out our selection of pastry dough cutting wheels that are available in various shapes and sizes.


12. Dough Cutting Ring: Portion control and consistent sizes are crucial for your pizzeria, bakery, and restaurant. A dough-cutting ring will help you get accurate cuts every time. With the wide selection of sizes, you can produce dough circles for pizzas, piecrusts, calzones, and more. You can effortlessly cut dough up to 3" thick. We offer a wide variety of sizes from 6" diameter to 20" diameter. Because dough-cutting rings are quick and easy to use they can increase productivity and decrease prep time. Many are made out of strong stainless steel to prevent breaking and bending.

13. Non-Stick Dough Work Mat: Use these mats for quick and easy dough prep. You can enjoy how easy it is to use this mat simply lay it down and roll your dough out to get to work. It has never been easier to make pizza crust, bread, biscuits and cookie dough with this useful tool. Our mats feature a non-skid bottom to help to prevent from slipping off a countertop while you work. Many of these mats are NSF listed, this will ensure they are easy to clean, and dishwasher safe. They can also help prevent the growth of bacteria.

14. Dough Bread Stamp: Dough bread stamps are a perfect way to create unique designs for bakeries and pastry shops. They will help you add variation to a typical menu. The stamp can help you provide an even and consistent presentation. Most are made out of pear wood to ensure durability and be a life long product. As the bread rises in the oven, the pattern becomes more visible for a visually appealing presentation. Choose between different designs to find what fits your needs. 

15. Candy Molds: Candy molds are an excellent tool for candy. Many offer a nonstick surface that does not require greasing to ensure a smooth release of your candies. Another benefit of a nonstick surface is that you do not need extra oil or butter in your recipes. Many of the molds are dishwasher safe for easy cleanup. Our candy molds are also thermal shock resistant allowing you to freeze them, so no need to worry about them falling apart. Some of our molds allow you to make multiple candies at once to save you time. This will help you meet the demand of your candy shop or bakery. Because of the construction of the mold, you will not have to worry about residual flavor contaminating your next batch of candies.

16. Pastry Blenders: Pastry blenders are especially useful to pizzerias and sandwich shops. They are used to make bear claws, croissants, pizza crust and bread for bakeries. They can make your preparation process be more efficient and easier for your employees. This tool will allow you to quickly cut through butter or margarine into dry ingredients before mixing them. The blades are sturdy and sharp to make it easier to mix ingredients. Pastry blenders are perfect for making piecrust or scone dough where a flaky texture is needed. They are a simple time-saver for mixing wet and dry ingredients.

17. Spatulas and Scrapers: These tools add convenience to your food prep process. They are available in a variety of sizes so you can find what fits your needs. We also offer spatulas and scrappers designed for high heat capacity to be used in cooking applications without melting. We offer spatulas and scrappers in multiple colors so you can color-coordinate your tools. Spatulas are ideal for scrapping down pots and bowls. They are also great for folding ingredients. Their flexible edge is safe on non-stick surfaces to help prevent scratches. 

Scrappers serve multiple purposes they are excellent for cutting up dough into portions, removing drops of batter from a mixing bowl and cleaning batter off other kitchen items. Scrappers can help reduce the waste from your kitchen. A reduction in waste means you will be able to make the most profit possible. They are perfect for bakeries, restaurants, and other businesses that often work with dough or batter.

18. Flour Sifters and Sieves: Flour sifters and sieves can be used for many different tasks. These tools can be used to evenly sprinkle powdered sugar on top of cakes, and other baked goods. Sieves can be used to strain fine ingredients like herbs and spices from stocks. They are also great for recipes that call for a sifter. A flour sifter is a must-have tool in any bakery or café. We carry both manual crank models and flour selves. Humidity and climate can affect the density of your flour. If your bakery or cafe is located in a humid area unsifted flour may weigh more. This means that you will not be adding the right amount to your recipe, resulting in unsatisfying baked goods. A sifter can help you break up the flour to help you get the right amount needed for your recipes. 

19. Rolling Pins: Rolling pins are a helpful tool in any bakery, pizzeria, or restaurant. They can help your prep process become more efficient. The creations you can make with them are unlimited. They can help you roll out dough for piazzas, pies, quiches, sugar cookies and other tasty treats. Choose from rolling pins constructed from wood, aluminum, stainless steel, and many other materials to find the perfect option for you. These rolling pins are also available in various sizes so you can find the best fit for small or large amounts of dough. Our selection of rolling pins includes options with and without handles. Rolling pins with handles give the user more control and allow you to apply more pressure to the dough. However, rolling pins without handles are usually lighter in weight.

20. Bakers Blade: When you need to make delicate precision cuts in dough their is no better tool than a bakers blade. They will help you create beautiful decorative shapes in baked bread. You can quickly create vent slits for rising dough. This is the perfect item to complete a set of tools. We offer many different styles to choose from with ones from fixed blade models to others that feature a replaceable blade. If you use a bakers blade often then we suggest considering a model with replaceable blades. Picking up replacement blades will be cheaper in the end than constantly purchasing a new tool. 

We are here to help. Restaurant Equipment World is family owned and operated. We have experienced representatives available to help you choose the best baking smallware tools for your needs and budget.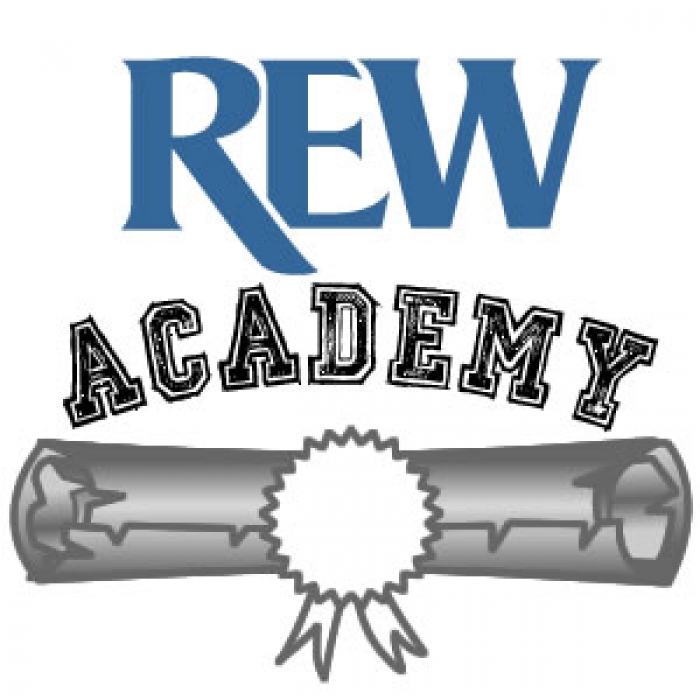 See this Category in our Website
Categories:
Articles
REW Academy
Website Categories

Published by:
Sean Karpowicz
sean.karpowicz@rewonline.com
REWrite Blog