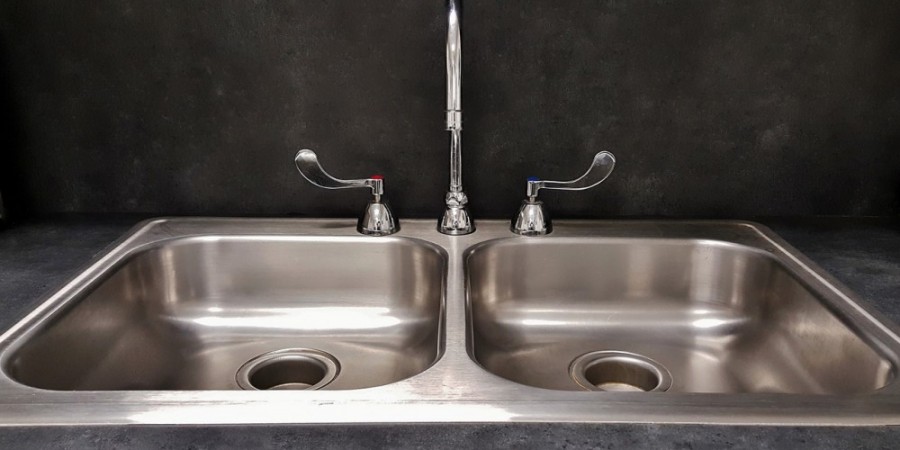 12/27/2019
Read 1921 times
-
2.91
/ 5 Based on

66

Votes
-
27 min
Sinks Overview
Sinks provide us with the ability to perform simple functions such as washing hands, dishes, glassware, and more. They can be found in both the front of house and back of house. They can help you ensure your restaurant, bar, or any other establishment stays sanitary by using a commercial sink. Restaurant Equipment World carries hand sinks, underbar sinks, and janitorial sinks to name just a few. We also carry many options for dishwashing or filling mop buckets. Each of these sinks is designed to help you fill the needs of your business. See the list below for all the categories and a further breakdown.

1. Hand Sink: It doesn't matter where you work, hand washing is necessary for keeping a clean work environment. Proper cleanliness can help prevent the spread of illnesses, and prevent food contamination. We carry a wide collection of commercial hand sinks with different styles and mounting options from floor mounted to wall mount, mobile and more. The ability to have a hand washing station promotes good health and sanitation. They can help stop communicable diseases and illnesses. A proper hygienic work environment is not only preferable, but it is also essential to running a successful restaurant, café, healthcare facility, or anywhere food is made. We even offer mobile hand sinks these are perfect catering equipment because they are easy to move and are a self-contained unit with everything you need.

2. Compartment Sinks: We offer compartment sinks in different varieties from one, two, three, and four compartments. The more compartments you have the more cleaning task you can accomplish at one time making the process easier and quicker. We carry sinks with drainboards these provide a great convenient place for drying dishes and offering extra table space. Drainboards are available for one or both sides of the sink.

These sinks can help you accomplish tough washing task by using a multiple compartments sink you have the ability to soak, wash, sanitize, and rinse with a four compartment sink. This makes the process easier and should take less time to clean small ware. This is due to being able to soak dishes before rinsing so food should effortlessly fall off.

The biggest factor when buying a sink is the number of compartments. The number of compartments and features can help you improve efficiency in your establishment. A three three-compartment sink is the most common layout in the industry but you can also choose between one, two, and four compartments for what best fits your needs.

A one-compartment sink is the most basic. It is excellent for saving space, being used for utility purposes or vegetable washing. They are also great for food trucks due to their size. Next is a two-compartment sink. These often feature a compact footprint. The compartments often vary in size and depth. These sinks are best used for food thawing and food prep. You can commonly find these sinks at snack bars, cafes, or concession stands. Three compartment sinks are the most commonly found in commercial kitchens. They allow you to keep each step of the cleaning process separate. You will be able to rinse, wash, and sanitize dishes all in one sink. You will find these in most standard restaurant kitchens. Lastly, we carry a four-compartment sinks these have the largest footprint. Each compartment is usually designed for a specific function. You will be able to scrape, rinse, wash, and sanitize all in one unit. These are great for universities and hospitals where there is a large amount of traffic.

3. Weld In sink: These sinks are designed for weld in fabrication. One of the advantages of a weld in sink is that the finished product will lay flush with your countertop giving it a seamless look. These weld-in / under-mount sinks are made with flanges that sit beneath the surface of your countertop so you can get the same quality support of a drop in unit. These are great for a countertop of any material as well as even expensive ones like granite.

One big benefit of these sinks is the amount of effort and time it takes to clean the surrounding area. Because their corners are mounted underneath this creates a lipless design allowing you to effortlessly wipe debris into the sink. These sinks maintain a sleek, attractive appearance making them an excellent cleaning station in the front of house. We offer Weld-in / under-mount sinks in a collection of compartments, gauges, lengths, and depths to help you find what fits your needs.

4. Convenience Store sinks: These sinks often feature multiple compartments allowing you to wash, rinse, and sanitize all in one unit while taking up minimum space. They also feature drainboards that can help you dry and store items for use. Most have a high backsplash this will help protect your wall from water damage. The front and sides of these sinks have a rolled edge to help contain splashes and prevent overflows.

5. Dish and Pot Sinks: When considering a dish and pot sink the most important question to ask is what will you be using it for? Will you be washing vegetables or washing dishes? Some important things to consider are the thickness of the metal also known as the gauge. The thinner metal sinks are often cheaper and are good for soft water areas, thick metal sinks offer great durability and can stand up to hard water. Sink depth or bowl size is another important factor larger bowl sizes can increase the efficiency of an operation. Most bowels are available in various sizes from 12" to 20". Most of the sinks in this category feature a drainboard. A drainboard is the landing or working area for dirty or clean dishes. This can be on the left side, right side, or both sides. Drainboards are typically required to pass inspections. They are usually slightly pitched towards the bowls so excess water will flow into the sink.

6. Soak Sinks: These sinks are a perfect addition to any restaurant, school, cafeteria, or office space. They provide a large washing capacity without the need for an installed fixed unit sink. Because they are mobile, they are perfect for outdoor events, like banquets, weddings, fairs, or catering. These mobile sinks allow you to have extra room at your dishwashing station. They give you the ability to soak silverware, dishes, and kitchen utensils before washing. They can be used as an additional utility sink, allowing you to move it around the kitchen, laundry room, and dishwashing room or anywhere else you need to clean. Many feature swivel casters with locking mechanisms allowing you to keep sinks in place or easily move it to where you need it. Some options include a level drain for water drainage, a silverware chute to easily fill the sink, or a curved rim that provides a bumper to cut down on hard collisions.

7. Mop Sinks: By having one of these sinks at your establishment employees will be able to drain dirty water into a contained unit rather than dumping dirty water filled with chemicals outside. We even carry cabinets that have a sinks base and shelves to store all your cleaning supplies in one convenient location. Because our mop sinks and cabinets are constructed from durable material you can expect that product to last you years of reliable service. Mop sinks are convenient and useful for businesses that regularly mop hard floors. They are easily installable into your existing plumbing. We offer many NSF mop sinks items these sinks don't have small crackers that can trap dirty water and cause it to form harmful bacteria.

8. Mop Sink Cabinets: These mop sink cabinets offer you all the benefits of a regular mop sink but with the added ability to store cleaning supplies all in one convenient location. This can save travel time and speed up the cleaning process by cutting down on the time required to empty water buckets, plus get and put away cleaning supplies. These are easily installable onto your existing plumbing. We offer many NSF mop sinks cabinets that don't have small cracks that can trap dirty water and cause it to form harmful bacteria.

9. Sink Accessories: In this category, some of the common items are splash guards this helps provide excellent protection from water getting on the walls and producing water damage. We carry sink covers to prevent items from falling in your sink while you soak dishes or it can become extra storage space for while the sink is not in use. Another product listed is a sink basket strainer this helps prevent items from falling down your drain. These are just a few common products in this category.

10. Sink Heaters: With the use of a sink heater, you can keep your dishes spotless with hot water from a sink heater. These small heaters can easily be attached to the bottom of your sink for hot constant water supply. Most of them feature an emergency cut off to keep water from getting too hot, thus saving you money on your electric bill. Sink heaters also have a drain handle that allows you to get rid of wastewater after use. It's important to keep your sink at the proper temperature to ensure the removal of bacteria from your silverware and dishes. If you can't keep your hot water between 165 and 180 degrees Fahrenheit, then a sink heater can help you achieve this. 
The heater works by using water from your sink, heating it and filtering it, and then returning it to the sink bowl. Because you are using hot water you will not have to use as many chemicals this will save you money in the long run. Because of their size, these sink heaters are compact enough to be used in smaller dish areas. They are a great addition to café's, sandwich shops, and pizzerias. 


11. Portable Sinks: These are a great way to provide your guests and staff with a way to wash their hands and supplies. Because these units are portable and many are free-standing units they are perfect catering equipment. These units are also great for outdoor events, fairs, worksites, and festivals. You will be able to add a portable sink to your existing restroom or even use a dual station unit allowing two people to use the sink at one time this can help cut down on wait times.

12. Sink Covers: Many of our sink covers feature a drilled hole for easy setup and removal. A great benefit of a sink cover is they provide your behind the bar or back of house staff with an extra space to work with. We carry many stainless steel covers along with various other materials. These sink covers can also act as a cutting board. If your kitchen has limited workspace or you just want extra room a sink cover can help you accomplish this goal. Another benefit of having a sink cover is the ability to prevent items from falling into your sink while you are letting dishes soak.

13. Sink Drains: Keep your sink's plumbing in working conditions with our wide collection of sink drains. If your old one is worn out or clogging up it might be time to consider a new one. Stay up to date, drain parts are often overlooked but their importance unnoticed until they start to fail. They help keep scraps of food out of your plumbing to prevent bigger future problems that could occur. We carry a wide selection of drains in different sizes as well as some with filters and some without.

14. Power Wash Sinks: These sinks have a unique feature compared to many other sinks. They have a flexible hose like a faucet to help you clean dishes easier. It can help you remove excess food with ease. If you are tired of running dishes through the wash and still finding food particles left behind then it's time to add a pre-washing station. With the flexible gooseneck hose, you can easily position your pre-rinse faucet wherever you need it, while still being able to remove extra debris from plates. Our power wash stations have multiple sinks each with its function to help speed up the cleaning process. These are all in one system to help you quickly and efficiently clean dishes and glassware.

15. Supermarket Sinks: A unique feature about these sinks is they offer sideways bowls. These sinks give you the ability to soak dishes in one side while washing them in the other. You can find these sinks with and without a drainboard. A sink without a drainboard will allow you to fit it in those tight areas. They're some benefits to a drainboard, 1st they provide space for glass and dishes, and second you can store dish-cleaning supplies nearby for quick access. Most feature adjustable legs to help you fit with the surrounding countertops, a backsplash to help protect your walls from water damage, and a thick durable stainless steel construction to help your sink last many years.

16. Sink Spouts: The purpose of a spout is to deliver the water from the sink basin to where ever it needs to be used. Faucet spouts can be either movable or fixed. They're many different types of sink spouts. The main types we carry are standard, gooseneck, and double-jointed. Each has a unique shape compared to the others and different lengths which play an important role. You will want to make sure your faucet fits within the sink. If the faucet is fixed then you just need to make sure it fits in the sink bowl. If the faucet is movable, then you need to make sure it stays within the sink bowl through its entire radius as it moves.

17. Undershelf Sinks: These make a great addition to any undershelf sink. The flat cover offers a place to store extra items. It can also help you keep the sink clean by preventing dust and other debris from falling into the sink.

18. Weld In Undermount Sink Bowls: These under-mount sink bowls will offer you a clean look after installation. Due to their design, the sink bowl can fit flush with the surrounding countertop. This is especially helpful for cleaning. You will be able to effortlessly wipe off the counter into the sink without having to fight the lip of the sink with traditional top-mounted sinks.

19. Underbar Sinks: It doesn't matter whether you run a café, or taphouse it's important to keep your glassware clean. Thanks to our underbar sinks, this task is much easier to accomplish your bartenders will be able to quickly wash, rinse, and sanitize your beverageware. Some of these products feature drainboards to help bartenders store glassware. Most of our sinks feature a backsplash this will help you prevent spills and stains from getting on your walls and damaging them. Due to their compact size, they can easily fit behind the bar. By having an underbar sink this will provide employees with a convenient spot to clean and air dry beverages

20. Drop-In sinks: Cleanliness is a necessity in the kitchen. A drop-in sink can help you keep your equipment, glassware, utensils, and employee's hands clean and free of germs. Drop-in sinks are easy to install and common in kitchens in everyday houses. You can turn your kitchen countertop into a dishwashing station with one of our drop-in sinks. They have features like two or more bowl to help you soak dishes on one side and rinse in the other. Some also feature drainboards to offer space to store dishes or glassware after washing. Lastly, we carry sink's with backsplashes to help prevent your wall from getting water damaged.

We are here to help. Restaurant Equipment World is family owned and operated. We have experienced representatives available at your service. To help you choose the right sink equipment based on your needs and budget.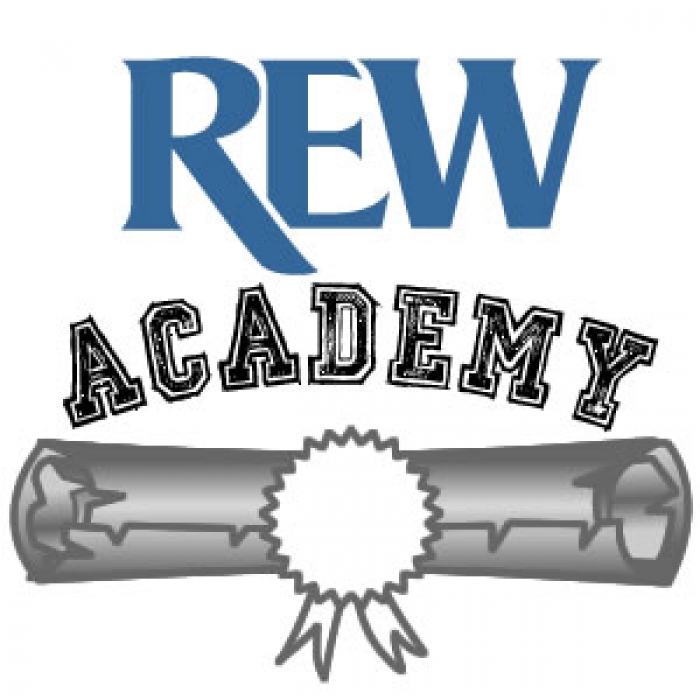 See this Category in our Website
Categories:
Articles
REW Academy
Website Categories

Published by:
Sean Karpowicz
sean.karpowicz@rewonline.com
REWrite Blog